Analysis
Ayodhya Title Dispute: 3 Cases that have Shaped the Dispute
A look at three important cases which have influenced the Ayodhya title dispute.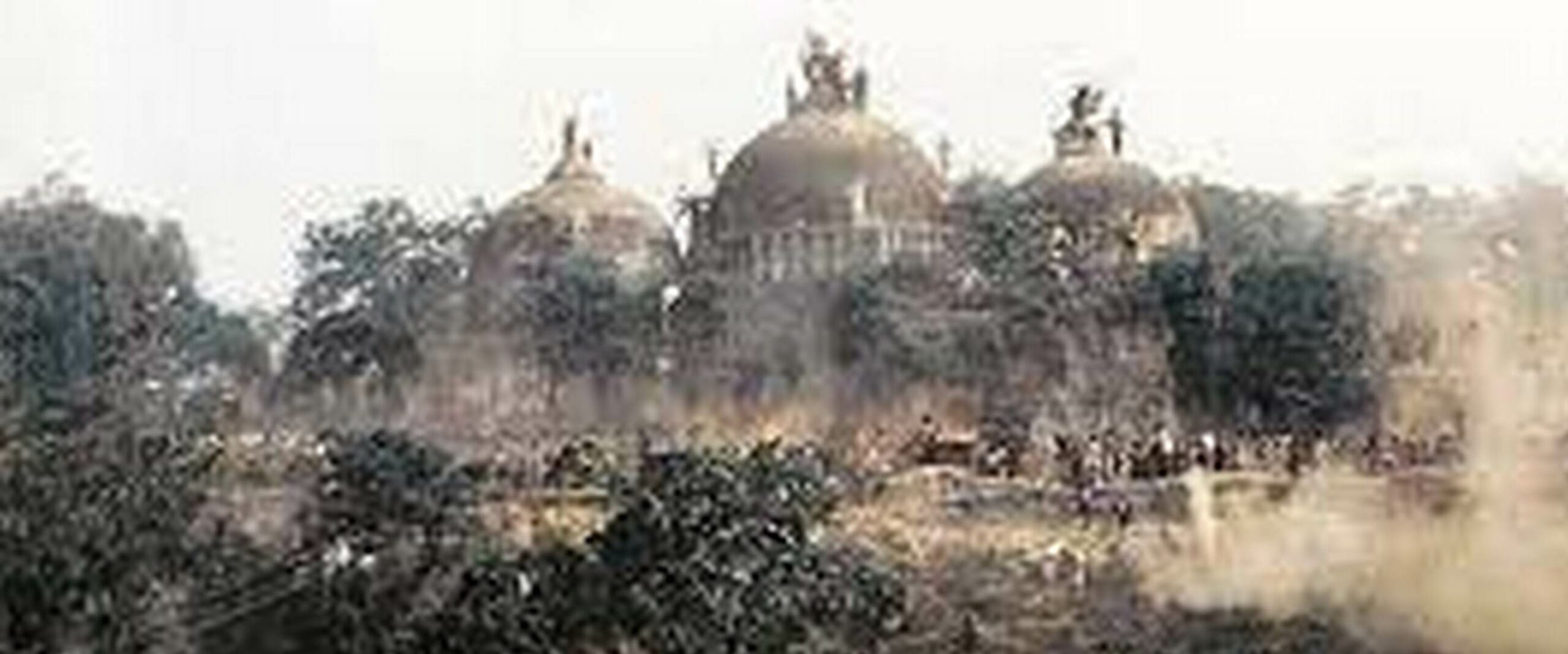 The Ayodhya Title Dispute will be heard on a regular basis from October 29th. In a judgment delivered last month, the Supreme Court decided that the matter will be heard as a title dispute by 3-judge bench. Here we look at three controversial cases which have shaped up the dispute in its 130 year long history.  See our historical timeline to understand the key events in the dispute.
3 Cases: A 1925 Privy Council (PC) judgment which conferred legal personhood to idols or deity; a 1940 PC case which held that a mosque in disuse loses its religious status in Islam and a SC judgment from 1994 deciding that only religious places of particular significance and not all religious places are immune from State acquisition.
1) Conferring Legal Personhood to Idols :Pramatha Nath Mullick 
In 1989 Deoki Nandan Agarwal filed a suit before the Allahabad High Court claiming Bhagwan Ram Virajman to be a lead plaintiff in the Ayodhya dispute.  He christened himself as "Ram Virajman's" friend who would appear on behalf of the deity.  Recall that a Ram idol was placed inside the Bari Mosque on 23rd December 1949, which the Hindus see as a divine revelation.
The Allahabad High Court judgment in 2010 ruled in favour of Ram Virajman by partitioning 1/3rd land to it. The SC later stayed the judgment in 2011. However the majority in Allahabad HC judgment held that once consecrated, the idol acquires ownership rights over properties vested in the idol.
It was in a Privy Council case of 1925 that the court recognized the juridical status of idols for the first time.
In Pramatha Nath Mullick v Pradyumna Kumar Mullick, the court held  idols or a deity to be juristic entities, which can own property or can sue or be sued in a court of law.
Speaking for the 3 judge -bench , Lord Shaw held: " ..a Hindu Idol is according to long established authority, founded upon the religious customs of the Hindus, and the recognition thereof  by courts of law, a juristic entity. It has a juridical status with the power of suing and being sued".
Next, in 1969 SC in case of Yogendra Nath Naskar v CIT confirmed the ownership right of idols or deity by bringing them under taxation ambit.
In  2018 Sabarimala case, DY Chandrachud J clarified that deity or idols have juridical rights but are not bearers of fundamental rights.
The extent and ambit of rights of Ram Lalla will be a key-determining question in the land title dispute of Ayodhya.
2) Mosque loses its religious value upon disuse – Masjid Shahid Ganj
The question of a mosque losing its religious status due to adverse possession or being in disuse for a long time was relied upon in Ismail Faruqui and the Allahabad High Court to say that mosque is not essential to the practice of Islam.
In Faruqui, the court placed reliance on a 1940 Privy Council case,  Masjid Shahid Ganj v Shiromani Gurdwara Prabandhak Committee, Amritsar where "it was held that where a mosque has been adversely possessed by non-Muslims, it lost its sacred character as mosque. Hence, the view that once a consecrated mosque, it remains always a place of worship as a mosque was not the Mahomedan Law of India as approved by Indian Courts"
Strangely ironical that Masjid Shahid Ganj dispute resembled Babri  in reverse; in Shahid Ganj case, the Muslim politicians claimed that the gurudwara stood on a place, which for once was a mosque. Ruling in favour of Gurudwara, the Privy Council held that Shahid Ganj Mosque lost its status due to adverse possession by the Sikhs.
3) Immunity from State intervention for Places of Particular Significance – Ismail Faruqui
In paragraphs 80-85, the SC in Faruqui held that religious places whose acquisition would lead to extinction of right to pray  would qualify as being places of "particular significance" and hence   cannot be acquired by the State.
The majority judgment in Allahabad HC  used the "particular significance" test to rule that the site being the birthplace of Ram is not only immune from acquisition but enquiry can't be made on the ownership title of Ram Idol.
The "Particular Significance" , first invoked in Ismail Faruqui and confirmed in Allahabad HC invokes this test to determine essentiality of a "place of worship". Under Essential Religious Practice (ERP) Doctrine , an enquiry can be with respect to (i) customs, traditions and rituals which were under challenge in contemporary cases – Triple Talaq, Sabarimala Temple, Dawoodi Bohra Female Circumcision or (ii) place of worship as in Ayodhya Title case.
Particular Significance Test can tilt the balance in favour of Hindu litigants as the dispute site being the birthplace of Ram becomes a place of "particular significance". It is worth examining if the test, can be a neutral test in a multi-religious polity with diverse sub-sects and traditions.  Also, is it not at odds with "essential and integral test"  for scrutinising customs and rituals where the court looks at both integrality and not just essentiality of practice.