Analysis
Immunity from Bribery Charges?
High Court rules against MLA Sita Soren holding that she did not have immunity from prosecution under Article 105(2) of the Constitution.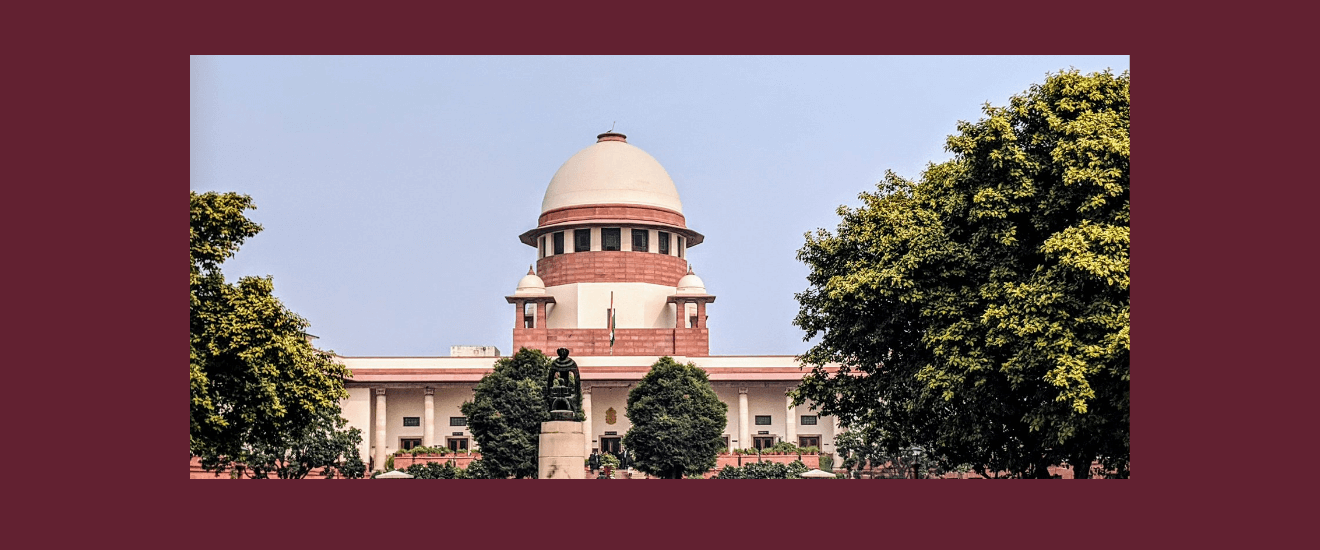 Article 105(2) of the Constitution ensures that Members of Parliament (MPs) can speak and vote freely in the Parliament or its committees without fear of personal liability. No MP can face court proceedings for any vote they cast.
In 1998, the Supreme Court went as far as to hold that Article 105(2) even protects MPs from facing bribery charges. A 3:2 majority reasoned that 105(2) applies not only to voting but anything connected to voting, including taking bribes that influenced the voting. It feared that subjecting parliamentary votes to judicial review would restrict an MP's capacity to vote in the Parliament freely.
Despite this, in 2014, the Jharkhand High Court declined to halt criminal proceedings against MLA Sita Soren, who had allegedly taken a bribe to vote for a particular candidate in the 2012 Rajya Sabha Elections. Even though the Constitution contains an equivalent provision for state legislative assemblies, Article 194(2), the High Court reasoned that Soren didn't enjoy immunity from prosecution.
In this short post, we explore why the High Court ruled against Soren, despite the precedent set by the Supreme Court. Further, we go over the main arguments against the High Court's judgment, advanced by Soren in her Special Leave Petition filed in the Supreme Court.
Parallels to Ajit Singh – nexus between the bribe and the vote
In its 1998 judgment, the Supreme Court didn't extend immunity under Article 105(2) to one of the accused – Ajit Singh. Unlike those who enjoyed immunity under Article 105(2), Singh never cast a vote. The Supreme Court reasoned that this prevented him from claiming protection under Article 105(2).
The High Court interpreted this to mean that there must be a nexus between the bribe and the vote. It held that there was no nexus between the bribe Soren received and the vote she cast. While Soren allegedly took a bribe to vote for candidate 'X', she ultimately voted for candidate 'Y'. Drawing parallels to Ajit Singh, the High Court held she couldn't claim immunity under Article 194(2), as the bribe she received did not influence her vote. Further, the allegations were made against her even before she voted.
High Court ruling challenged in the Supreme Court
Soon after the High Court's ruling, Soren challenged the judgment in Supreme Court via a Special Leave Petition ('SLP'). Her SLP primarily contains two arguments against the Ajit Singh connection.
First, it contends that it is beyond the jurisdiction of the courts to inquire whether or not Soren voted in favour of the person she allegedly took a bribe to vote for. It submits that once an MLA votes, they gain immunity under Article 194(2) from any court proceeding concerning their vote. Meaning, no court may inquire into anything Soren did in connection with her vote. If this holds, the High Court's inquiry into who Soren voted for, in itself violates Article 194(2).
Second, Soren's SLP says that Ajit Singh and her cases are factually different. While Singh never voted, Soren did. The sole reason why Singh was convicted was that he didn't vote, the SLP contends. Therefore, it argues that the High Court had no basis to hold that there must be a rational nexus between the bribe and the vote. As soon as Soren cast her vote, Article 194(2) kicked in and gave her immunity from any court proceedings.
Sita Soren will be hoping for a repeat of 1998, where her father-in-law, Shibu Soren, escaped criminal proceedings. Although it may be sometime before we see a judgment.  The case was referred to a five-judge Bench of the Supreme Court last year but has yet to be listed.