Analysis
Justice Arun Mishra #1: A Judicial Portrait
Supreme Court Justice Arun Mishra's tenure, explained with statistics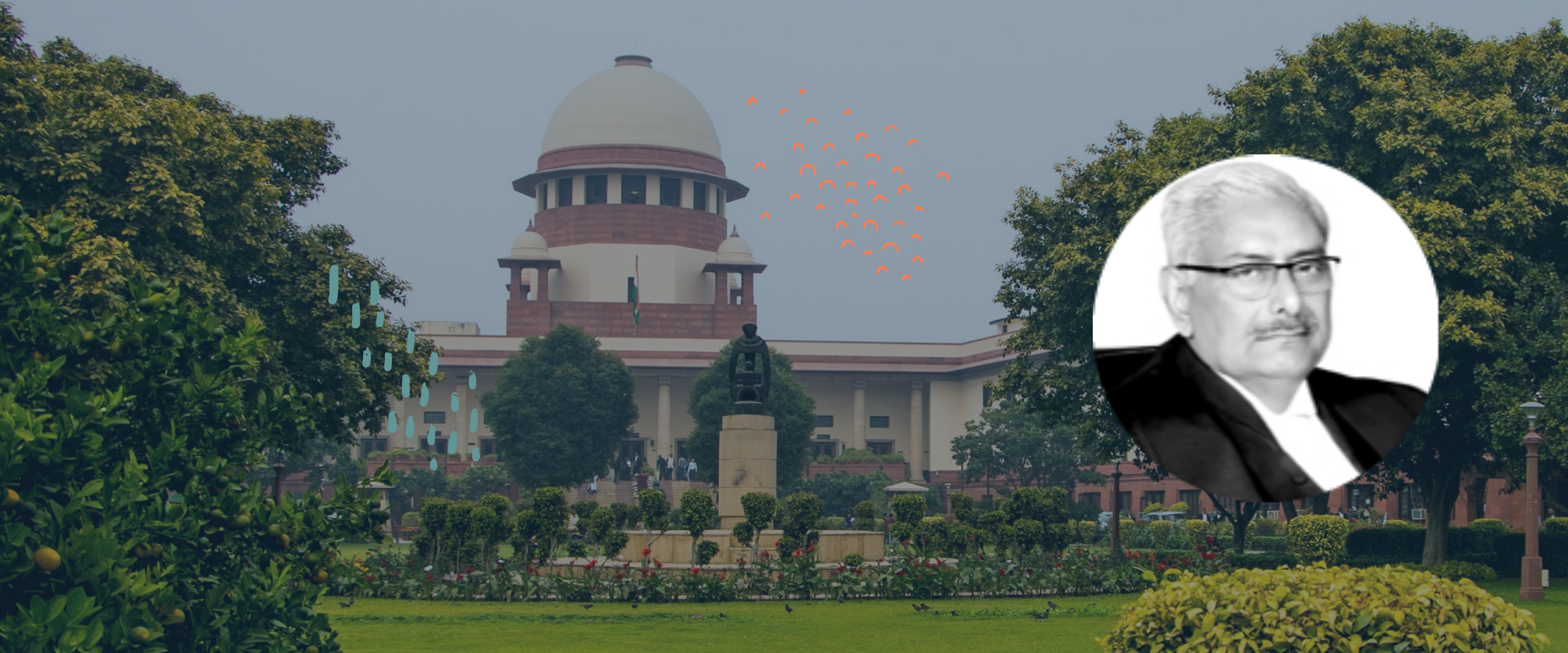 Justice Arun Mishra began his legal career at the Madhya Pradesh Bar. After two decades of legal practice, he was elevated to the Madhya Pradesh High Court in 1999. After short stints as the Chief Justice in the High Courts of Rajasthan and Calcutta, Mishra J. was elevated to the Supreme Court in 2014.
To mark his retirement today, in a two-part series, we will analyse Justice Mishra's time at the Supreme Court through various lenses. In this post, we statistically unpack his time at the Court. In the second post, we will highlight some of the key judgments he authored and their significance.
Tenure
As we explored previously, the average term for the current sitting judges of the Court is around 5.5 years. J. Mishra's time at the court is marginally higher than the average: 6 years.
Judgments Authored
In his 6-year tenure at the Supreme Court, J. Mishra authored 132 judgments, higher than the average judgments authored by the current sitting Supreme Court justices which stands at 90. However, a better metric to analyse would be to look at the Rate of Judgments authored per year. When we adopt this, we see that J. Mishra's Rate is 22, i.e, he has written an average of 22 judgments every year.
While J. Mishra himself authored 132 judgments, he has been part of 550 judgments. In the above graph, we can see a year-wise break up of his judgments. He authored the highest number of judgments in 2019 with 30 judgments, and was part of the highest number of judgments in 2017 with 118 judgments.
When one analyses the subject-matter division of his judgments, we find that he has written the most judgments on property law. Additionally, he has written significant judgments on civil, criminal, constitutional, and service matters.
(This post is based on data as reflected on 02 September 2020 at 5 AM. We rely on Manupatra's Advance Judge Analytics to source the data.)
Resources