Analysis
Justice Banumathi #1: A Judicial Portrait
After 6 years in the Supreme Court Banumathi J has authored 386 judgments on a variety of matters such as arbitration, property and tenancy.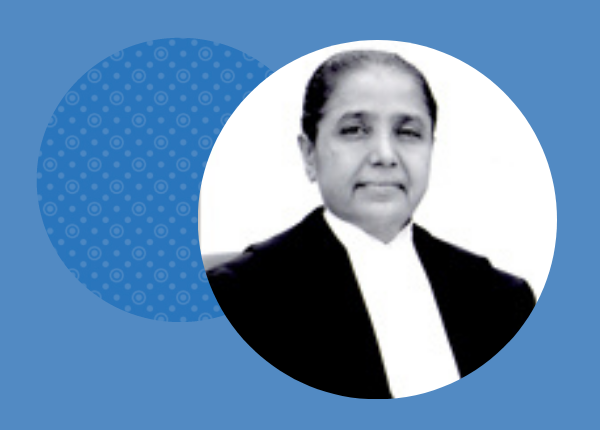 R Banumathi J will retire this week on June 19th. She is currently one of the three women sitting Justices of the Supreme Court: this is historical. Never in the Supreme Court's past, has it seen three women sitting contemporaneously at the Bench. Banumathi J wears another distinction: she belongs to a group of rare Justices elevated to the Supreme Court from the lower judicial service.
Starting her career at the Tamil Nadu Bar, Banumathi J spent initial years of her career at the District and Mofussil Courts. Nine years later she got appointed as the District Judge. In 2003 she got her elevation to the Madras High Court. After spending a decade, at the Madras and Jharkhand High Courts, Banumathi J set foot at the Supreme Court in 2014 as the sixth female Justice in the Court's history.
In a two-part series, we seek to analyse Banumathi J's time at the Supreme Court through various lenses. In this post, we employ a statistical approach to unpack her time at the Court. In the second post, we highlight some of the key judgments she authored and its significance.
Tenure
As we explored previously the average term for the current sitting judges of the Court is around 5.5 years. Banumathi J's tenure is quite close to the average: 6 years. In fact, she has the highest tenure among her female colleagues and predecessors. The only other female judge to have had 6-year tenure was Ruma Pal J.
Judgment's Authored
In her 6-year tenure at the Supreme Court Banumathi J has authored 386 judgments. As demonstrated in our Court Data post she has authored the most judgments among all the sitting Supreme Court judges. However, a better metric to analyse would be to look at the Rate of Judgments authored per year. When we adopt this, we see that Banumathi J's Rate is 64.33 – only second to Chandrachud J.
While Banumathi J has herself authored 386 judgments, she has been a part of 1004 judgments. In the above graph, we can see a year-wise break up of her judgments. She authored the most judgments in 2019: 107. When it comes to the number of judgments she was a part of, the highest was in 2017 with 317.
When we take a look at the subject-matter division of her judgments, we find that a majority are on criminal law. Banumathi J has written a significant number of judgments on service, property, tenancy and arbitration matters.
For a more detailed post on some of the important judgments that Banumathi J wrote, read our second post of this series here.
(This post is based on data as reflected on July 16th 2020. We rely on Manupatra's Advance Judge Analytics to source the data.)