Analysis
Maratha Reservation: Eroding Legal Precedent?
DESK BRIEF: After a five-month COVID induced hiatus, the Supreme Court returns to the Maratha Reservation case.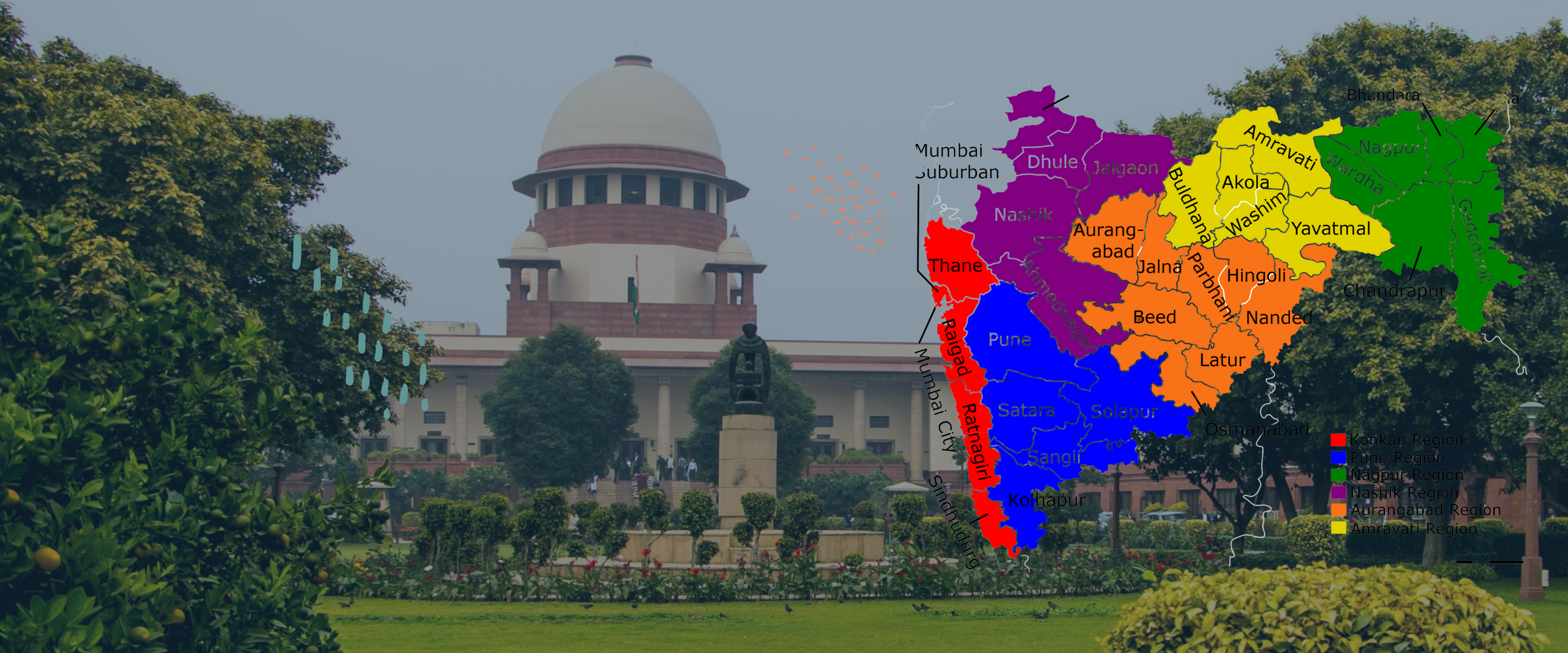 After a five-month COVID induced hiatus, the Supreme Court returned to the Maratha Reservation case last week on July 8th. Justice Nageswara Rao's Bench is entertaining a series of Special Leave Petitions ('SLPs'), challenging the Maharashtra Socially and Educationally Backward Classes Act, 2018 ('SEBC Act'). In particular, they challenge the Bombay High Court judgment that upheld the SEBC Act and thereby allowed reservations for Marathas in education and public employment in Maharashtra.
Most coverage of the dispute focuses on the impact of the case on the future of reservation policy in Maharashtra. What is perhaps less discussed, is that it could re-align the balance of power between the State Legislature and the judiciary. Maharashtra, in passing the 2018 SEBC Act, arguably disregarded legal precedents set by both the Supreme Court and Bombay High Court. Justice Nageswara's Bench may have the opportunity to review these actions.
One of the key Supreme Court precedents in question is Indra Sawhney v Union of India. In 1992, the Indra Sawhney judgment established that the State cannot set aside more than 50% of seats for reservations. The State can only break this 50% ceiling if it can demonstrate 'exceptional' or 'extra-ordinary' circumstances. While Maharashtra submits that it showed the need for breaking this ceiling via its Gaikwad Commission report, the petitioners contend that the report lacked adequate scientific data.
The SEBC Act also lies in tension with directions issued by the Bombay High Court. Back in 2014, the Bombay High Court stayed (temporarily halted) an executive Ordinance that granted 16% reservation to Marathas. Two years later, the State Legislative Assembly made the Ordinance into law by passing a precursor to the 2018 Act. Once again, the High Court stayed this precursor Act, citing its similarity to the Ordinance. So when the State passed the SEBC Act in 2018, many expected the High Court to reprimand the State for in-effect overruling earlier judicial orders. However, the High Court never did. How will it play out in the Supreme Court?
We may get an answer sooner, rather than later. Despite the COVID lockdown, Justice Nageswara Rao appears eager to begin hearing final arguments. Perhaps the risk of reducing the case to another instance of fait accompli has the Justices concerned. Whatever it may be, the Court will hear the case tomorrow, July 15th, to issue interim orders.
Stay tuned for updates,
SC Observer
---
This post is extracted from our weekly newsletter, the Desk Brief. Subscribe to receive these in your inbox.