Analysis
May 8th 2019 Collegium Recommendations
Yesterday, the Supreme Court's Collegium issued 2 resolutions, recommending four judges for elevation to the Supreme Court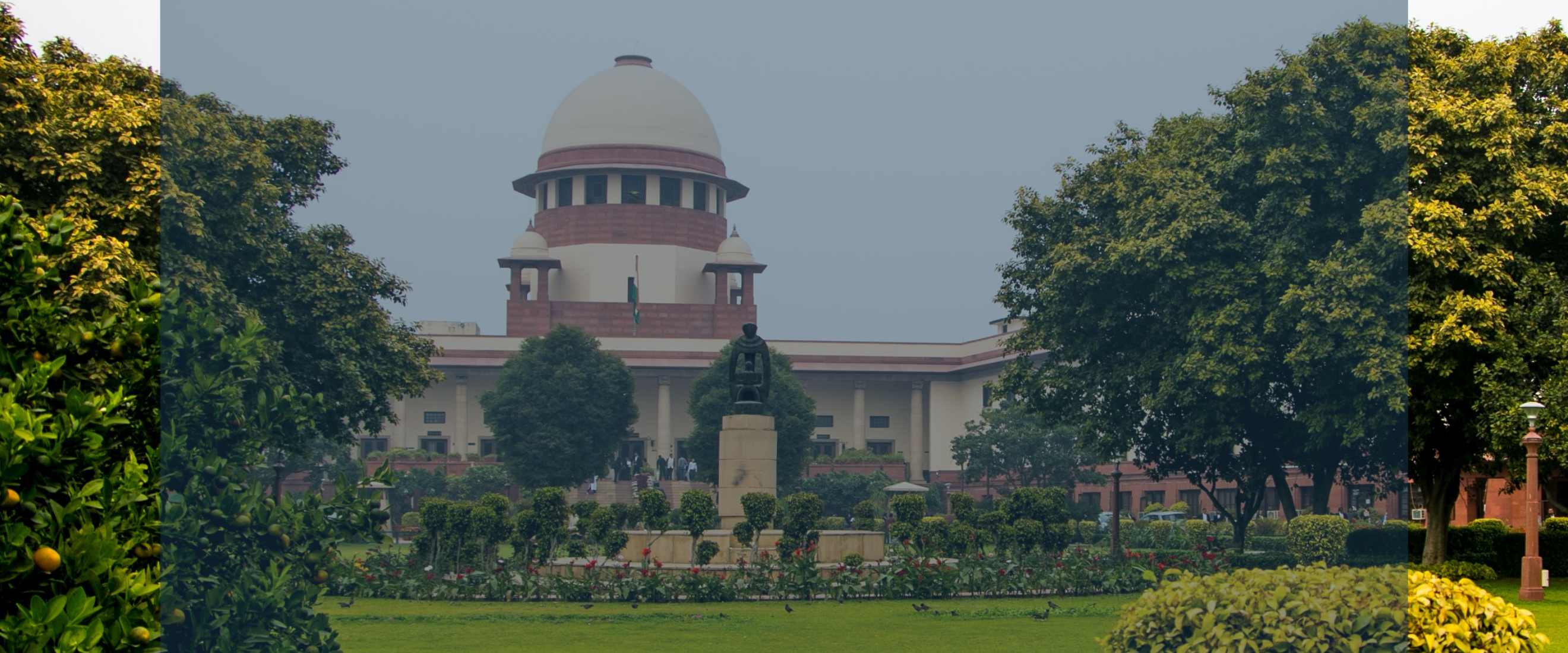 update 22.05.2019: the Centre approved the elevation of all four Justices
May 8th 2019 Collegium Recommendations
Yesterday, the Supreme Court's Collegium issued 2 resolutions, recommending four judges for elevation to the Supreme Court:
Reiteration of recommendations: the Collegium requested the Department of Justice to reconsider elevating Justices Aniruddha Bose and AS Bopanna. On May 7th, the Justice Department had opposed their elevation.
New recommendations: the Collegium recommended Justices Bhushan Ramkrishna Gavai and Surya Kant for elevation.
Reiteration
On April 12th, the Collegium had recommended Justice Aniruddha Bose (Chief Justice, Jharkhand High Court) and Justice AS Bopanna (Chief Justice, Gauhati High Court). In its April 12th resolution, the Collegium states it took into consideration their "merit", "integrity" and "combined seniority on all-India basis". On May 7th, the Centre disagreed with the recommendation. In response, the Collegium reiterated its recommendation and stated that it had prioritized merit over seniority. Citing the Supreme Court's opinion In Re: Special Reference No.1 of 1998, the Collegium observed that "though inter-se seniority amongst Judges in their High Courts and their combined seniority on all-India basis should be given due weightage, merit should be the predominant consideration".
New
On May 8th, the Collegium recommended Justice Bhushan Ramkrishna Gavai (Judge, Bombay High Court) and Surya Kant (Chief Justice, Himachal Pradesh High Court) for elevation. The Collegium specified that not only was it giving due weight to seniority, integrity and merit, but also "due representation" in the Supreme Court. If Justice Gavai is elevated, he would be the first Scheduled Caste judge in the Supreme Court since Justice KG Balakrishnan retired in 2010.
Currently, the Supreme Court has a sanctioned strength of 31 judges. However, it is only functioning with 27 judges – there are 4 vacancies. If the Centre were to accept the 2 resolutions, the Court would be functioning at full strength.
Note, the Collegium comprises the Chief Justice and the next 4 senior most Justices. One of its key functions is to determine judges who are appointed (elevated) to the Supreme Court.  Past precedent says that the Court's decision becomes binding on the Central Government, if the Court send recommended names to the Government a second time.