Analysis
Monthly Review: May 2018
In May, the Court saw Justice Joseph's Elevation and hearings in the Aadhaar, CJI Impeachment, Rohingya Deportation, and Ayodhya cases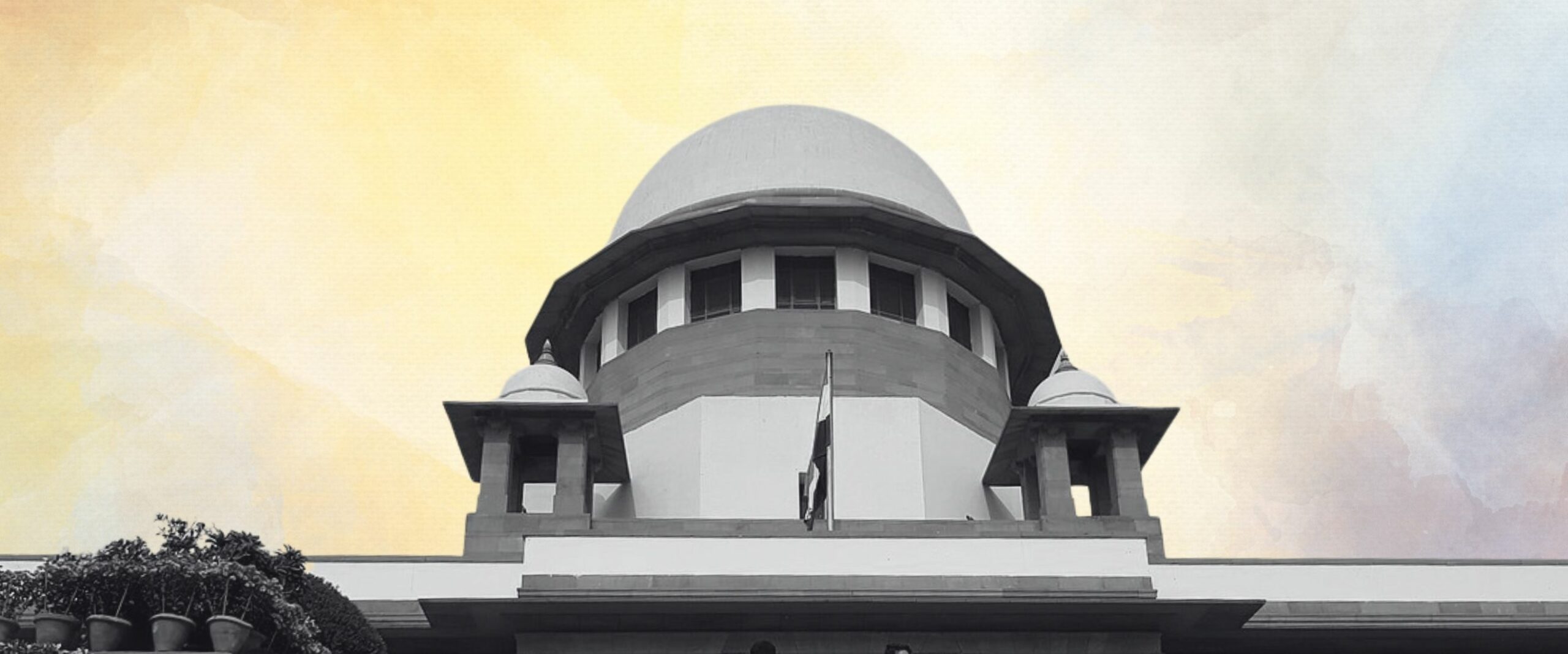 Bench News
Justice K.M. Joseph's Elevation – On May 11, the Supreme Court Collegium unanimously agreed "in principle" to reiterate its recommendation to elevate Uttarakhand Chief Justice K M Joseph as a Supreme Court Judge. However, the collegium is yet to resend its recommendation to the Law Ministry.
The government had returned Collegium's recommendation of Justice K.M. Joseph citing lack of  "fair representation", "regional diversity" and "comparative seniority".
Justice J.  Chelameswar Retirement  – Justice Chelameshwar, the senior-most judge in the Supreme Court retires on 22nd June but a farewell was organised on May 18th, as the court closed for summer vacation from May19th. In a break from convention, Justice Chelameswar refused to attend farewell function to be organised by Supreme Court Bar Association (SCBA).
Hearings
Aadhaar Case – On 10th May, the Supreme Court concluded hearings in Aadhaar Case, after hearing it for 38 days. This is the second longest hearing in the history of Supreme Court after Keshvanand Bharti Case, which was heard for 40 days.
CJI Impeachment Case – On May 8th, Mr. Kapil Sibal representing 2 Congress MPs moved the Supreme Court against Mr. Venkaiah Naidu' decision to reject the Impeachment Motion against the Chief Justice Dipak Misra. However, Mr. Sibal withdrew the petition citing "lack of transparency" in the constitution of the bench which was hearing the petition.
Rohingya Deportation Case –  On May 11th , the government's report on Rohingya Refugee Camps was examined by the court. Additional Solicitor General, Tushar Mehta submitted that Rohingya were facing no discrimination by the State and the living conditions in Refugee Camps were like another any other Refugee Camp. The Court appointed Sub- Divisional Magistrates (SDMs) of concerned States as nodal officers who can be approached if any facilities mentioned in the Government Report are denied to Rohingya. The matter will be heard next on August 23rd.
Ayodhya Title Case – The Court continued to tussle with the question of forming a larger bench, when it heard the case on May 15th and 17th. In last hearing, the counsel from the Hindu side, Mr. K. Parasaran argued that Ismail Faruqui Case was settled in 1994 and principles of res-judicata bars the court from reopening it by forming a larger bench.
Karnataka Election Case –  The Supreme Court in its May 18th hearing advanced the floor test in Karnataka from 15 days to 4 days (19th May). However, the substantial question of 'scope' and 'judicial review'  of governor's discretion will be decided later.
Judgments
Lok Prahari v State of UP  – The Supreme Court struck down Section 4(3) of UP Ministers (Salaries, Allowances, and Miscellaneous Provisions) Act, which permitted former Chief Ministers to occupy government bungalows. The two-judge bench of Justices Ranjan Gogoi and R. Bhanumathi held the provision to be in violation of Right to Equality as "such law create a separate class". The court observed that the legislative provision was arbitrary and discriminatory and needs to be struck down.
Cauvery Management Scheme Approved – On May 18th, the Supreme Court approved the Centre's draft on the Cauvery Management Scheme for distribution of water among 4 states –  Karnataka, Tamil Nadu, Kerala and Puducherry.
The  Supreme Court in its February 16th judgment in State of Karnataka v State of Tamil Nadu, had modified Cauvery Water Disputes Tribunal's award of 2007. The SC had raised the share of Cauvery water for Karnataka by 14.4tmcft while reducing Tamil Nadu's share but compensated it by allowing extraction of 10 tmfct water from the river basin. By approving the Cauvery Management Scheme drafted by the Union Government, the water dispute has been resolved and taken to its logical conclusion.
Kalpana Mehta v UOI  – The five-judge bench headed by CJI held that Parliamentary Standing Committee Reports (PSCRs) can be taken judicial notice of and regarded as admissible in evidence, but it can neither be impinged nor challenged nor its validity can be called in question.  The matter was heard in the context of two public interest litigations (PILs) filed by Kalpana Mehta and SAMA – Resource Group for Women and Health,  who were adverting to 89th PSCR on Health and Family Welfare, which had found massive lapses in clinical trials for Human Papilloma Virus (HPV) vaccines.