Analysis
Raising the SC's Strength
The CJI has written to the PM seeking constitutional amendments increasing the Court's strength and raising the HC judge retirement age.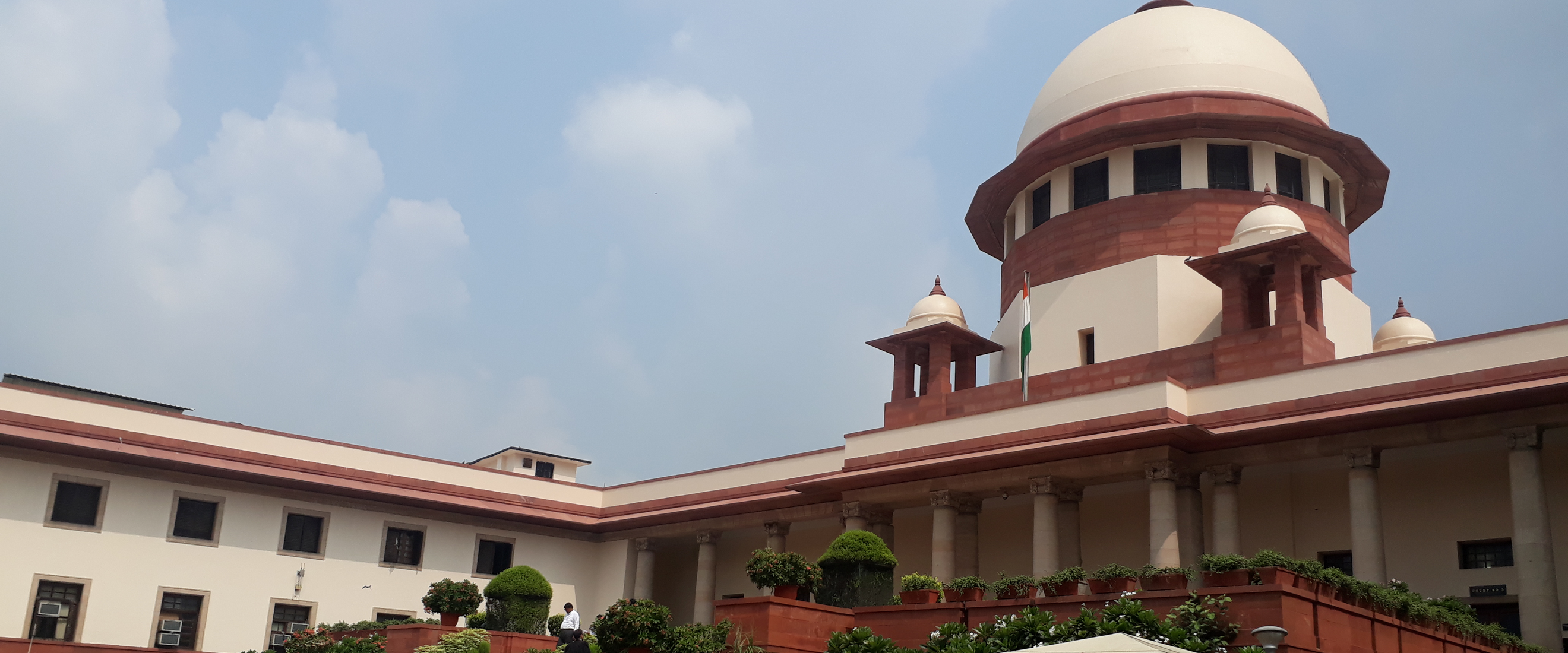 Chief Justice Ranjan Gogoi wrote to the PM requesting two constitutional amendments: (i) raise the sanctioned strength of the Supreme Court; (ii) raise the retirement age of High Court judges (the Times of India reported, Sat, June 22nd). Both these amendments are aimed at reducing the 43 lakhs cases pending in the higher judiciary today. The Supreme Court itself has over 58,000 cases pending before it.
Increasing the Supreme Court's Strength
Sanctioned strength refers to the maximum number of judges that the court can have. Currently, the Supreme Court has a sanctioned strength of 31 judges. Chief Justice Gogoi has not specified how much of an increase he would want, merely stating that it should be increased 'appropriately' . 
What must happen: Parliament has the power to change the court's strength. The obvious route would be to amend Article 124 of Constitution, which defines the strength of the court.
Has this happened before: Originally the court had a sanctioned strength of 8 judges. In 2009, Parliament increased the strength from 26 to 31 judges. It has increased the strength on six separate occasions: 1950, 1956, 1960, 1978, 1986 and 2009.
How much should it increase by: This remains an open question. CJI Gogoi did offer the HCs by comparison, where the most recent increase was from 895 to 1079 judges. A proportional increase in the SC would mean raising the its strength to 37 judges.
Sanctioned vs. working strength: Even though the court has had a sanctioned strength of 31 judges since 2009, it only began operating at that strength in May of this year. Working strength tells us how many judges are actively part of the court. The process of filing vacancies is lengthy and is often marked by disagreements between the court and government.
Increasing the High Court Retirement Age
CJI Gogoi has recommended increasing the retirement age from 62 to 65 years of age. He said, 'this will ensure continued availability of more experienced judges for a longer tenure'.
What must happen: Parliament could amend Article 217 of the Constitution.
Current vacancies: Roughly 37% of sanctioned HC posts are vacant – 399 judges.
Appointing Retired Judges
In addition to the above two changes, CJI Gogoi recommended reviving the practice of appointing retired SC and HC Justices. These judges would exclusively be assigned to pending cases, not freshly filed ones.
What must happen: CJI Gogoi must obtain the 'consent of the President', i.e. the Union government. Article 128 of the Constitution grants the Chief Justice the power to call on retired judges 'with the prior consent of the President'.
What about High Courts: Article 224A grants the same power to the Chief Justices of HCs.
Resources