Aravind Kumar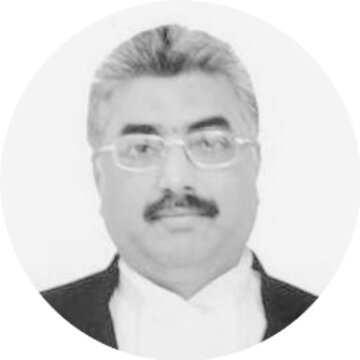 Aravind Kumar
Sitting Judge of the Supreme Court of India
Assumed Office13th Feb, 2023
Retires On13th Jul, 2027
Previously
Chief Justice Gujarat High CourtOctober 13th 2021 – February 12th 2023
Judge of the Karnataka High CourtJune 26th, 2009 – October 12th, 2021
Profile
Early Life and Education
Justice Aravind Kumar was born in Karnataka on July 14th, 1962. He completed his L.L.B. from V.V. Puram College in Bangalore and enrolled as an advocate in 1987.
Career as an Advocate
Justice Kumar began his career by practising law in Civil Courts, Magistrate Courts, and Appellate Tribunals. After four years, in 1991, he shifted to practising at the Karnataka High Court. During this time, he acted as an advisor, standing counsel and committee member for several statutory bodies. 
In 1999, he was appointed as Additional Standing Counsel for the Union government at the Karnataka High Court and as a Standing Counsel for the Income Tax Department in 2002. He was appointed as a member of the Regional Direct Taxes Advisory Committee and became the Assistant Solicitor General of India in 2005. He has also held the position of Special Public Prosecutor for the Central Bureau of Investigation.
Career as a Judge
In 2009, Justice Kumar was appointed as an Additional Judge to the Karnataka HC and in 2012, he became a Permanent Judge.. As a judge at the Karnataka HC, Justice Kumar was the Executive Chairmen of the Karnataka State Legal Services Authority. He was also part of the Bench that oversaw the implementation of COVID 19 protocols in the state along with Justice A.S. Oka (then Chief Justice of Karnataka HC). 
Justice Kumar was appointed as the Chief Justice of the Gujarat HC in October 2021. During this time he was committed to dealing with the issue of pendency of cases. He set up 'justice clocks' in each courtroom to track pendency of cases and displayed them on the High Court website. During his tenure, the quarterly rate of clearance of cases remained above 85%.
He also endeavoured to increase legal education by setting up 'signal schools' in collaboration with the State government of Gujarat to educate children begging at traffic signals. Justice Kumar first established a similar program while working at the Karnataka HC.