A.G. Masih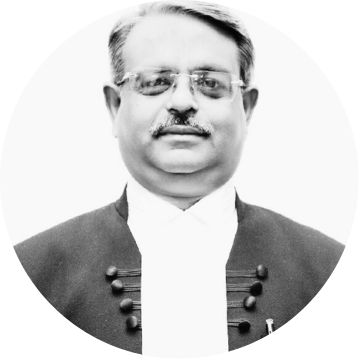 A.G. Masih
Sitting Judge of the Supreme Court of India
Assumed Office9th Nov, 2023
Retires On11th Mar, 2028
Previously
Chief Justice of Rajasthan High CourtMay 30th 2023 - November 8th 2023
Permanent Judge of Punjab & Haryana High CourtJanuary 14th 2011-May 29th 2023
Additional Judge of Punjab & Haryana High CourtJuly 10th 2008 - January 13th 2011
Profile
Early Life and Education
Justice Augustine George Masih was born on 12 March 1963 at Ropar in Punjab. He did his primary education at St. Mary's Convent School, Kasauli, Himachal Pradesh. He went on to complete high school at Saifuddin Tahir High School, Aligarh, Uttar Pradesh.
He graduated with a degree in Science and then did his LLB from the Aligarh Muslim University. 
Career as an Advocate
He enrolled as an Advocate at the Bar Council of Punjab & Haryana on 6 June 1987. He practised constitutional law, service law, labour law, and civil law matters. He practised at several Tribunals, the Punjab and Haryana, Delhi, and Himachal Pradesh High Courts and the Supreme Court. 
During his practice at the Punjab and Haryana High Court, he held the posts of Assistant Advocate General, Deputy Advocate General and Additional Advocate General for Punjab.
Career as a Judge
On 10 July 2008, Justice Masih was appointed as the Additional Judge of Punjab & Haryana High Court. On 14 January 2014, he became a Permanent Judge of the High Court. He held the office until he was elevated as the Chief Justice of the Rajasthan High Court on 30 May 2023. 
On 6 November 2023, the Supreme Court collegium recommended Justice Masih as a Judge of the Supreme Court of India. The resolution observed that during his long tenure as a judge of the High Court, Justice Masih had significant experience in diverse fields of law. The resolution also noted that Justice Masih's appointment will bring diversity and inclusion to the Supreme Court as he belongs to a minority community. He took oath on 9 November 2023.
Notable Judgments
In Bhawana Gupta v State of Punjab (2023), Justice Masih granted interim bail to Bhawana Kishore and other Times Now reporters who were booked under the SC and ST (Prevention of Atrocities) Act, 1989 (SC/ST Act) for alleged casteist remarks. Amongst other things, he reasoned that the accused, being a news network's senior correspondent, deserved to get an interim bail.
In Soben Contract and Commercial Ltd v Qonquests Technical Solutions (2022), the appellant approached the Punjab & Haryana High Court for the dismissal of a suit. They contended that there was an arbitration clause in a subsequent agreement. A bench comprising Justice Masih and Justice Sandeep Moudgil however, denied the appeal. They reasoned that a matter could not be referred to arbitration on the basis of a subsequent agreement which was not in dispute when the parties approached the Court. 
In Randeep Tiwari v State of Haryana (2022), a Bench comprising Justices Masih and Alok Jain had a midnight hearing on the blockade of National Highway-44 by protesting farmers. The Court directed the State of Haryana to ensure that the highway was open for free flow and movement of traffic without any inconvenience to the public. The Bench also directed the government to investigate the cause of the issue. Highlighting administrative failures, the Court remarked that "such illegal activities cannot be permitted" because the National Highway was a lifeline that connects Delhi with different surrounding states.