HL Dattu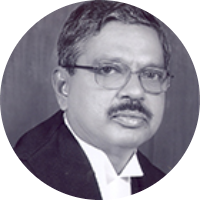 HL Dattu
Former Chief Justice of India
Assumed Office28th Sep, 2014
Retired On2nd Dec, 2015
Previously
Judge of the Supreme CourtDecember 17th 2008 – September 27th 2014
Chief Justice of the High Court of Kerala May 18th 2007 – December 16th 2008
Chief Justice of the High Court of ChhattisgarhFebruary 12th 2007-May 17th 2007
Judge of the High Court of Karnataka December 18th 1995 – February 11th 2007
Senior Standing Counsel for the Income Tax Department to the State Government of Karnataka 1993-1995
Standing Counsel for Income Tax Department to the State Government of Karnataka 1992-1993
Government Advocate 1990-1993
Profile
Justice Handyala Lakshminarayanaswamy Dattu served as the 42nd Chief Justice of the Supreme Court for over a year.
Born on 3 December 1950, in Chikmagalur district, Karnataka Justice Dattu completed his early education in Kadur, Tarikere and Birur. Later, he moved to Bangalore to pursue higher studies. After obtaining his law degree he enrolled as an advocate on 23 October 1975. He built a practice around tax law but also took on civil, criminal, and constitutional law matters.
In 1982 he became the Government pleader for the Sales Tax Department at the High Court. He was later appointed as a Government Advocate from 1990 to 1993, a Standing Counsel for Income tax department from 1992 to 1993 and Senior Standing Counsel for the Income Tax Department from 1993 to 1995.
Justice Dattu was elevated as Judge of the High Court of Karnataka in December 1995. In February 2007, he was appointed as the Chief Justice of the High Court of Chhattisgarh. A few months later, in May 2007, he was transferred to the Kerala High Court as the Chief Justice. He was appointed as Judge of the Supreme Court on 17 December 2008. On 28 September 2014, he was sworn in as the 42nd Chief Justice of India.
During his time as a Supreme Court judge, Justice Dattu authored a total of 117 judgements. He authored the most judgments in 2009: 35.
J. Dattu predominantly worked on criminal matters along with civil, service, constitutional and excise related issues.
Notable Judgments
In Gimik Piotr v. State of Tamil Nadu Justice Dattu while adjudicating a detention case reiterated the rights of prisoners under the Constitution. He noted: Preventive detention essentially deals with the curtailment of a person's liberty and is, therefore, a potential weapon for human rights abuses. Preventive Detention would be allowed only when there is 'clear and convincing evidence that the person would commit a crime.
In 2012, in Mohd. Hussain @ Julfikar Ali v. The State (Govt. Of Nct) Delhi J. Dattu set aside the conviction of an accused charged under anti-terrorism legislation for lack of fair trial. He added that the right to a fair trial is a fundamental right under Article 21 of the Constitution. If an accused could not afford a lawyer and had to undergo trial without any legal assistance, then it violated his/her right to a fair trial.
Justice Dattu retired on 2 December 2015. A year later, he was appointed as the seventh Chairperson of the National Human Rights Commission. After completing a four-year term Justice retired on 2 December 2020.