Ujjal Bhuyan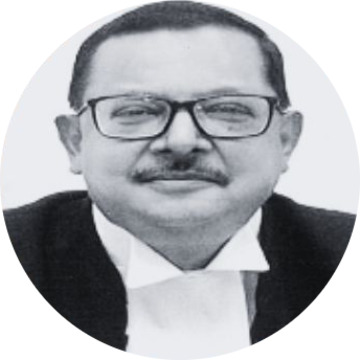 Ujjal Bhuyan
Sitting Judge of the Supreme Court of India
Assumed Office14th Jul, 2023
Retired On1st Aug, 2023
Previously
Chief Justice of the Telangana High CourtJune 28th, 2022 - July 12th, 2023
Permanent Judge of the Bombay High CourtOctober 3rd, 2019 - June 27th, 2022
Permanent Judge of the Gauhati High CourtMarch 20th, 2013 - October 2nd, 2019
Additional Judge of the Gauhati High Court October 17th, 2011 - March 19th, 2013
Senior AdvocateSeptember 6th 2010 - October 16th, 2011
Profile
Education and Early Life
Justice Ujjal Bhuyan was born in Guwahati on August 2nd, 1964. He studied at Don Bosco High School, Guwahati. He then graduated with an Arts degree from Kirori Mal College, Delhi. He pursued his LL.B. degree from the Government Law College, Guwahati. Subsequently, he obtained his LL.M. degree from Gauhati University, Guwahati. 
Justice Bhuyan is the son of Senior Advocate Suchednra Nath Bhuyan, the former Advocate General of Assam.  
Career as an Advocate
In March 1991, Justice Bhuyan enrolled in the Bar Council of Assam, Nagaland, Meghalaya, Manipur, Tripura, Mizoram and Arunachal Pradesh. He practised in Revenue, Labour, and Taxation matters. 
Justice Bhuyan was the Standing Counsel of the Income Tax Department for 16 years—between 1995 to 2011. Further, he was the Additional Government Advocate for Meghalaya for four years. He was also appointed the Standing Counsel of the Gauhati High Court in March 2010. Later, he was appointed as the Additional Advocate General for Assam in July 2011. 
Justice Bhuyan was designated as a Senior Advocate by the Gauhati High Court in September 2010. He practised in the Gauhati High Court for 20 years before he was appointed as a Judge. 
Career as a Judge
In October 2011, Justice Bhuyan was appointed as an Additional Judge of the Gauhati High Court. He became a Permanent Judge in March 2013. 
After eight years at the Gauhati High Court, Justice Bhuyan was transferred to the Bombay High Court in 2019. In 2021, he was transferred to the Telangana High Court. On June 28th, 2022, he was elevated as the Chief Justice of the Telangana High Court. 
In March 2023, he made headlines when he expressed his intention to constitute larger benches with more women judges in the Telangana High Court.  
On July 5th, 2023, the Collegium recommended Justice Ujjal Bhuyan as a judge of the Supreme Court. The Collegium gave particular importance to his expertise in taxation law in the recommendation. The Department of Justice notified his appointment on July 12th, 2023. Justice Bhuyan took oath as Judge of the Supreme Court on July 14th, 2023. 
Notable Judgements
In V. Vasanta Mogli v the State of Telangana (2023), Chief Justice Bhuyan authored the Judgement which struck down the colonial Telangana Eunuchs Act, 1919. The Act permitted the arrest of any transgender person without a warrant. Further, it mandated the 'registration and control of Eunuchs' in the State. CJ Bhuyan described the Act as 'manifestly arbitrary' because it 'criminalises the entire community of eunuchs'. He stated that the Act violated Articles 14 and 21 as it offended the 'right to privacy and the right to dignity of transgender persons'.