M.M Punchhi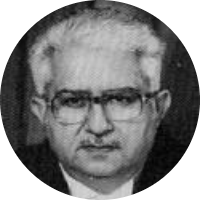 M.M Punchhi
Former Chief Justice of India
Assumed Office18th Jan, 1998
Retired On9th Oct, 1998
Previously
Judge of the Supreme Court October 6th 1989 - January 17th 1998
Permanent Judge of the Punjab and Haryana High Court December 16th 1982 - October 5th 1989
Additional Judge of the Punjab and Haryana High CourtOctober 24th 1979 - December 15th 1982
Profile
Born on 10 October 1933, Madan Mohan Punchhi was enrolled as an advocate in the year 1955, when he started practising law at his father's chambers in Ferozepur, Punjab. After three years, Justice Punchhi shifted and started his practice in the High Court of Punjab. He worked on several civil, criminal and revenue matters for the next 21 years. In this period, he also acted as a part-time lecturer at Punjab University and as a Standing Counsel for the Punjab State Government.
He was appointed as an Additional Judge of the Punjab and Haryana High Court on 24 October 1979 and eventually became a Permanent Judge on 16 December 1982. He was subsequently elevated to the position of a Supreme Court Judge on 6th October 1989. On 18 January 1998, he succeeded Justice J. S Verma to become the 28th Chief Justice of India. His tenure ended on 9th October 1998.
During his tenure at the Supreme Court, he authored 142 judgments and was a part of 776 benches.
Notable Judgements
In Supreme Court Advocates-on-Record Association v. Union of India, a 9 judge bench of the Supreme Court was required to ascertain the extent of the Chief Justice's powers. While the majority decision by 7 of the judges placed faith in the collegium system when it came to the issue of appointment of judges, Justice Puncchi penned a dissenting opinion. He believed that the Chief Justice occupied a unique position; one that was primal in rank and status. He stated that when it came to matters of appointment, under Article 124, the President was required to individually consult the Chief Justice but that obtaining the opinions of the other senior-most judges of the Supreme Court was optional.
In State of Tamil Nadu v. State of Karnataka, the 3 judge bench had to decide whether The Cauvery Water Disputes Tribunal constituted under the Inter-State Water Disputes Act, 1956 had the power to grant interim relief despite no provision explicitly granting it such power. The court answered in the affirmative and referred to an order made by the Central Government to find that the Government had intended to confer the Cauvery Water Disputes Tribunal with the power to grant interim relief.
In Nelson Motis v. Union of India, the Court decided that criminal proceedings and departmental proceedings are inherently different and independent of one another. So, it ruled that acquittal in court did not automatically mean that departmental enquiries would also be dropped. It also upheld the constitutional validity of Rule 10(4) of the Central Civil Services (Classification Control and Appeal) Rules, 1965.
In Life Insurance Corporation of India and Union of India (UOI) v. Manubhai D. Shah and Cinemart Foundation, the Supreme Court of India held that the right to respond to objections to one's position was an integral part of freedom of expression. Both appeals in the case refer to separate instances of when a state-controlled entity refused to publish or broadcast work that criticized the government. The Court reasoned that government-controlled means of publication have a greater burden to recognize an individual's right to defend themselves and if a State censors content, then it is obligated to provide reasons valid in law.