M.M. Shantangoudar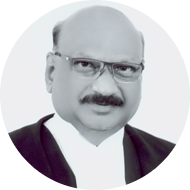 M.M. Shantangoudar
Retired Judge of the Supreme Court
Assumed Office17th Feb, 2017
Retired On24th Apr, 2021
Previously
Chief Justice of Kerala High Court of KeralaSeptember 22nd 2016
Permanent Judge of the Karnataka High Court September 24th 2004
Additional Judge of the Karnataka High Court May 12th 2003
President of Bangalore Mediation Centre
President of Karnataka Judicial Academy
State Public Prosecutor of Karnataka State1999
Chairman of Karnataka State Bar Council 1995
Vice-Chairman of Karnataka State Bar Council from1991
Enrolment1980, Karnataka State Bar Council
Profile
Justice Mohan M. Shantangoudar began his practice in Dharwad and Bengaluru in the Chambers of Mr I.G. Hiregoudar and Mr Shivaraj V Patil, respectively.  He began practising civil, criminal and constitutional matters independently in 1984. He served as Vice-Chairman (1991-1993) and Chairman (1995-1996) of the Karnataka State Bar Council.  He  was Karnataka's State Public Prosecutor from 1999 to 2002.
In 2003, he was appointed as Additional Judge of the Karnataka High Court and in 2004 he became a Permanent Judge. During this time, he served as the President of Bangalore Mediation Centre and Karnataka Judicial Academy.
On transfer, Justice Shantanagoudar was sworn in as a Judge of the Kerala  High Court o. He was sworn in as the Chief Justice of  Kerala High Court of Kerala on 22 September, 2016.