M.M. Shantangoudar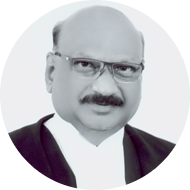 M.M. Shantangoudar
Former Judge of the Supreme Court of India
Assumed Office17th Feb, 2017
Retired On25th Apr, 2021
Previously
Chief Justice of Kerala High Court of KeralaSeptember 22nd 2016 - February 16th 2017
Permanent Judge of the Karnataka High Court September 24th 2004-September 21st 2016
Additional Judge of the Karnataka High Court May 12th 2003-September 23rd 2004
State Public Prosecutor of Karnataka State1999-2005
Chairman of Karnataka State Bar Council 1995-1996
Vice-Chairman of Karnataka State Bar Council1991-1993
Enrolment1980
Profile
Career as an Advocate
Justice Mohan M. Shantangoudar began his practice in Dharwad and Bengaluru in the Chambers of Mr I.G. Hiregoudar and Mr Shivaraj V Patil, respectively. He began practising civil, criminal and constitutional matters independently in 1984. He served as Vice-Chairman (1991-1993) and Chairman (1995-1996) of the Karnataka State Bar Council. He was Karnataka's State Public Prosecutor from 1999 to 2002.
Career as a Judge
In 2003, he was appointed as Additional Judge of the Karnataka High Court and in 2004 he became a Permanent Judge. During this time, he served as the President of Bangalore Mediation Centre and Karnataka Judicial Academy.
On transfer, Justice Shantanagoudar was sworn in as a Judge of the Kerala High Court. He was sworn in as the Chief Justice of Kerala High Court of Kerala on September 22nd, 2016. He was elevated to the Supreme Court on February 17th, 2017 where he served until his untimely passing on April 26th, 2021.
Notable Judgments
Justice Shantanagoudar was part of a three-Judge Bench that stated that the remedy of writ of habeas corpus cannot be used for mere enforcement of the directions given by the foreign court against a person within its jurisdiction and convert that jurisdiction into that of an existing court. The SC thus reversed the decision of the Delhi High Court which had allowed a habeas corpus as there was an order in a UK Court to that effect.
Along with Justice Nariman, Justice Shantangoudar held that in case of the suicide of wife, the acquittal of the husband under Section 498A (Cruelty) will bar the use of Section 113A (Presumption of abetment to commit suicide) by the prosecution. The Court also held that harassment is something of a lesser degree than cruelty, and mere finding of harassment will not lead to a conclusion of abetment of suicide.
A division Bench of which Justice Shantanagoudar was part also upheld an observation of the Calcutta High Court and held that 25 per cent of the husband's net salary would be just and proper to be awarded as maintenance to the wife.
Taking a stand against the long-standing delays in the Judiciary, Justice Shantanagoudar along with Justice Mishra directed High Courts to dispose of review petitions as expeditiously as possible.