Analysis
2018 Monsoon Session Preview
The Court will hear three important constitutional cases in the first week and deliver judgments in the NCT Case and in Puttaswamy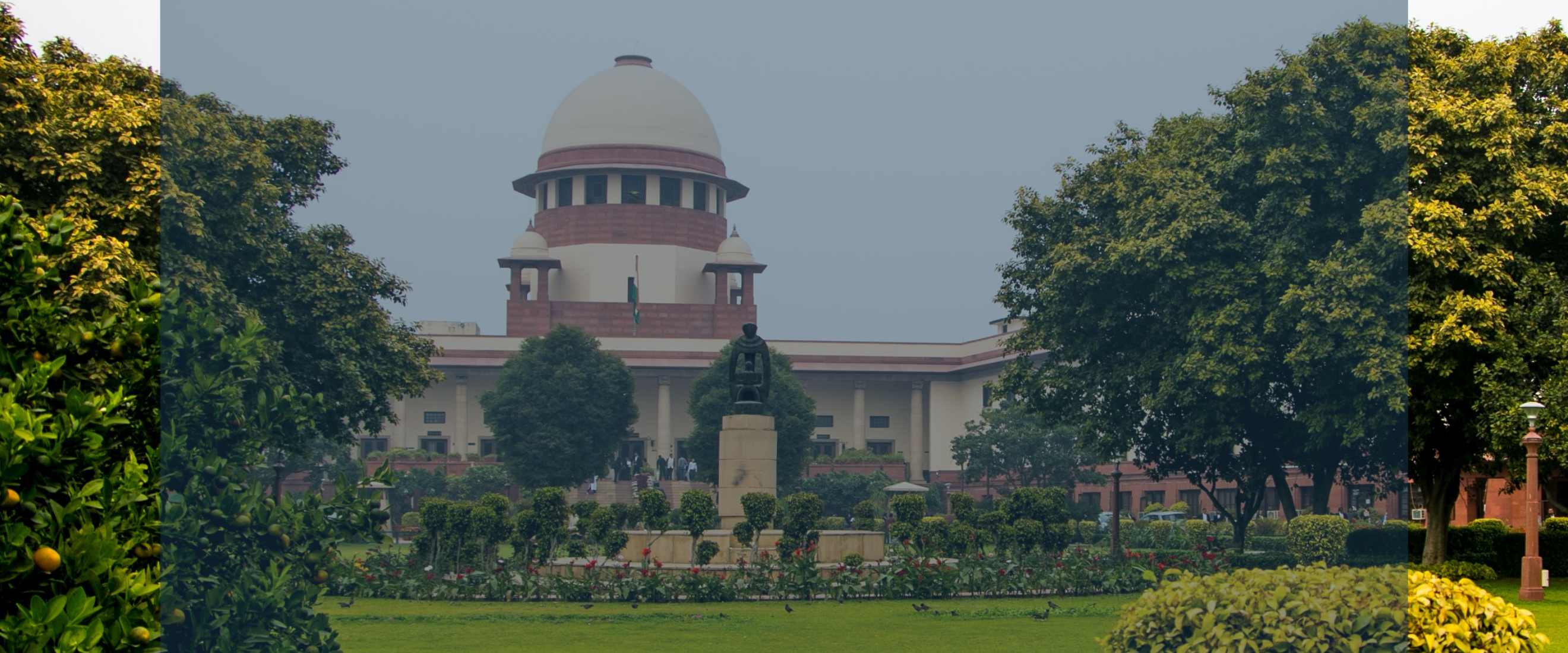 Today the  Supreme Court opened after a gap of 43 days. This is a brief preview of the current Monsoon session from 2nd July-15th October.
Resume Hearings
In the first week, the court will hear three important constitutional cases On July 3rd, the court will resume hearing in Tehseen Ponnawalla v UOI Case where the petitioners have challenged the cow protection legislation of many states. The last substantive hearing was on September 23rd 2017, where the bench headed by CJI had asked all States to submit a compliance report on actions taken to curb cow vigilantism in States.
On July 6th, the court will resume hearing in two cases Kaushal Kishor v UOI (Azam Khan and Freedom of Speech Case) and Maulana Ashhad v Mahant Suresh Das (Ayodhya Title Dispute Case). In Kaushal Kishor case, an individual holding a public office commented on crimes such as rape calling it "an outcome of political controversy". The constitutional question is whether the freedom of speech can be restricted beyond the ambit of Article 19(2) to include dignity of individual under Article 21. In last hearing on October 5th 2017,  two amicus curiae appointed by the court – Mr. Harish Salve and Mr. Fali Nariman submitted before the court to refer the matter to a 5 judge bench. The coming hearing may lead to the constitution of the five-judge bench.
On July 6th, the Ayodhya Title Dispute case will be taken up. Over the last few hearings, the court has been hearing all sides to decide if the case should be heard by a larger constitutional bench. Mr. Rajeev Dhavan representing the Sunni Wakf Board has argued that a larger bench should be formed so that it can look into the correctness of Ismail Faruqui case which was decided by the five-judge bench in 1994.
On July 9th, the court will hear Sunita Tiwari v UOI case, where the customary practice of female genital mutilation or "khatna" in Dawoodi Bohra community is under scrutiny for violating fundamental rights of victims. In last hearing on April 20th, Kerala and Telangana were added as parties.
Next, on August 6th, the court will hear the Charu Walia Khanna v UOI case, where the validity of Art 35A, which empowers the State of Jammu and Kashmir to frame any law without attracting a constitutional challenge will be under scrutiny. Section 6 of the Jammu and Kashmir Constitution is specifically under challenge, under which a female descendant of a permanent resident of Jammu and Kashmir loses her status of a permanent resident on marrying a non-permanent resident of the State. Notably, this disqualification does not affect a man who has married a non-resident of the State. Hence, this provision has been contested on grounds of gender discrimination and violation of Article 14 of the Constitution.
On August 23rd, the court will continue hearings in the Salimullah v UOI (Rohingya Deportation Case). In last hearing on 11th May, the government's report on Rohingya Refugee Camps was examined and the court-appointed Sub-Divisional Magistrates (SDMs) of concerned States as nodal officers who can be approached if any facilities mentioned in the Report are denied to Rohingya.
New Cases
In January, the Supreme Court listed several constitutional matters in addition to Aadhaar. With the Supreme Court reserving judgment in Aadhaar after hearing it for 38 days, the court might focus its attention on hearing other constitution cases on a  regular basis. The cases are Indian Young Lawyers Association v Kerala (Sabrimala Women Entry Case), Joseph Shine v UOI (Decriminalisation of Adultery under Sec 497 IPC), Navtej Singh Johar v UOI (Revisiting Decriminalisation of Homosexuality under Section 377 IPC), Public Interest Foundation v Union of India (Disqualification of Legislators on framing of charge)  and Goolrokh Gupta v. Sam Rusi Chothia (Parsi Women Excommunication on Inter-Religious Marriage). While hearing the Goolrokh Gupta case on December 14th, the Parsi Trust conceded Goolrokh Gupta the right to visit the Tower of Silence. However, the constitutionality of religious custom and larger challenges on infringement of fundamental rights still remains to be heard by the court.
Expected Judgments
Besides these, the court is expected to deliver judgments in two big cases  – NCT v UOI (Special Status of Delhi Case), which was reserved on December 6th 2017 and Puttaswamy v UOI (Aadhaar Case), which was reserved on May 10th, 2018. These cases were heard by the same five-judge bench headed by CJI Dipak Misra and hold potential for reshaping legislative federalism and fundamental rights jurisprudence.
Lastly, Justice A.K. Goel will retire on July 6th bringing the total number of Supreme Court Judges to 21. It also needs to be seen if the collegium formally reiterates Justice K.M. Joseph's name for elevation to the Supreme Court as there is mounting pressure for his elevation from both bar and bench.