Analysis
2020 Monsoon Session Preview
The Supreme Court's Monsoon Session is coming up. Here are some key cases and notable developments to look out for.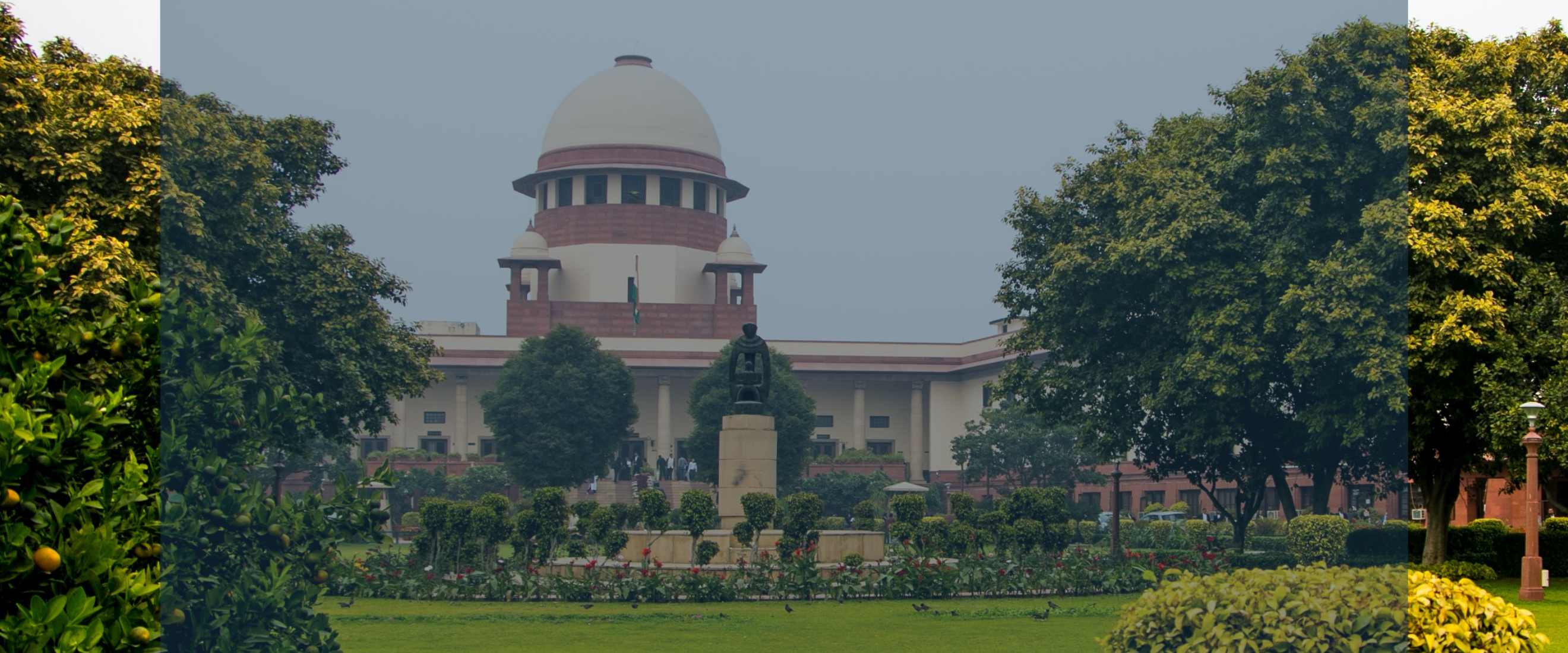 For ease of analysis, SC Observer divides the Supreme Court of India's calendar into four terms:
2020-21 Monsoon Session: July 6th – October 17th
2020-21 Winter Session: October 26th – December 19th
2020-21 Spring Session: January 6th – March 6th
2020-21 Summer Session: March 16th – May 15th
In this post, we look ahead at the upcoming Monsoon Session. With COVID-19 cases surging in Delhi, the Court is likely to continue operating in a restricted manner. Although, it has signalled its intent to resume normal functioning. Before it broke for its summer vacation, it had begun to hear a larger range of cases and even considered resuming physical hearings. Below, we overview key cases that may come up and other notable developments to look out for.
Which Constitution Bench cases could it hear?
Before the Supreme Court began shutting down in mid-March, it was actively hearing several vital Constitution Bench (CB) cases. If it does resume hearing CB matters in the upcoming session, these are the cases that are likely to come up. We have arranged this list chronologically based on the last hearing date.
A Constitution Bench hears cases revolving around a 'substantial question of law as to the interpretation of [the] Constitution'. They comprise a minimum of five judges (see Article 145).
Azam Khan – Freedom of Speech: This case could decide the limits of freedom of speech and expression for public officials. Last heard on January 22nd, the five-judge Bench is faced with the question of whether the right to dignity flowing from Article 21 of the Constitution can limit a Minister's free speech.
Sabarimala Review: This case arose out of the Court's 2018 Sabarimala judgment, wherein it held that the Kerala temple's practice of excluding menstruating women was unconstitutional. Subsequent to the 2018 judgment, the Court concluded that it couldn't resolve the Sabarimala dispute, without first deciding the scope of Article 25. This case was last heard on February 17th by a nine-judge bench and would decide the scope of freedom of religion relative to other fundamental rights, such as equality.
SC Preferential Treatment: In 2006, Punjab introduced the Punjab Scheduled Castes and Backward Classes (Reservation in Services) Act, 2006, which provides preferential treatment to specific Scheduled Castes for reservations in public services. Four years after its enactment, the Punjab and Haryana High Court struck down the provision on preferential treatment, citing the precedent in E.V. Chinnaiah. The State appealed the High Court's judgment to the Supreme Court. A 5-judge bench previously heard this case on February 27th.
Article 370: A five-judge Bench is deciding if the Union violated the Constitution when it did away with Jammu and Kashmir's special status in August 2019. Article 370 of the Indian Constitution had provided the State with semi-autonomy, substantially limiting the Union Parliament's power to legislate for the State. In a significant development in early March, the Court ruled that it could resolve the controversy without reviewing earlier judgments on Kashmir's special status.
In addition to these Constitution Bench matters, other notable cases requiring urgent resolution include Citizenship Amendment Act, Electoral Bonds, Assam NRC, Maratha Reservation, Aadhaar-Social Media Linking.
Physical hearings?
Since March 23rd, the Court has been hearing cases over video-conference. Several groups of lawyers, including the Supreme Court Advocates-on-Record Association, have said that they are not comfortable with e-hearings. They complain that video conferencing limits an advocates ability to effectively argue.
Perhaps the Court's Justices share the same sentiment. On June 2nd 2020, the Court issued a notice saying that it would consider conducting physical hearings. The notice stated that if all the advocates for a case consented to appear physically, the Bench would consider hearing them argue in-person.
However, on June 10th, a seven-judge committee led by Justice Ramana announced that the Court wouldn't resume physical hearings until after the summer vacation, the Economic Times reported.
Justice Ramana's committee is likely to re-deliberate when the Court opens on July 6th.
Two judges set to retire
In the coming session, Justice R. Banumathi and Justice A. Mishra are set to retire, on July 19th and September 2nd respectively.
                                                                                                                             Justices Image Credits: Indian Judiciary Annual Report 2018-19
Justice Banumathi authored the famous dissent in Bir Singh v Delhi Jal Board. The case revolved around migration and Scheduled Caste reservations. Some of her other notable judgments include Chief Information Commissioner v High Court of Gujarat and Modern Dental College v Madhya Pradesh.
After Justice Banumathi's retirement, the Supreme Court will only have two sitting female Justices. For the past two years, it has been operating with a record three female judges – there have only been eight female judges in the Court's history.
Justice Mishra famously upheld Parliament's 2018 Amendment to the Prevention of Atrocities Act, 1989 in Prathvi Raj Chauhan v. Union of India, More recently, he authored the judgment in Indore Development Authority v. Manoharlal on when land acquisition proceedings can lapse. The case attracted controversy as several advocates contended that Justice Mishra should have recused himself.
With their retirements, the Court's strength will be reduced to 30 out of a possible 33 judges. The Collegium is likely to attempt to push through elevations in the coming months.