Analysis
Cases to Watch, Pt.2
We outline the key cases to watch in the Supreme Court's new term.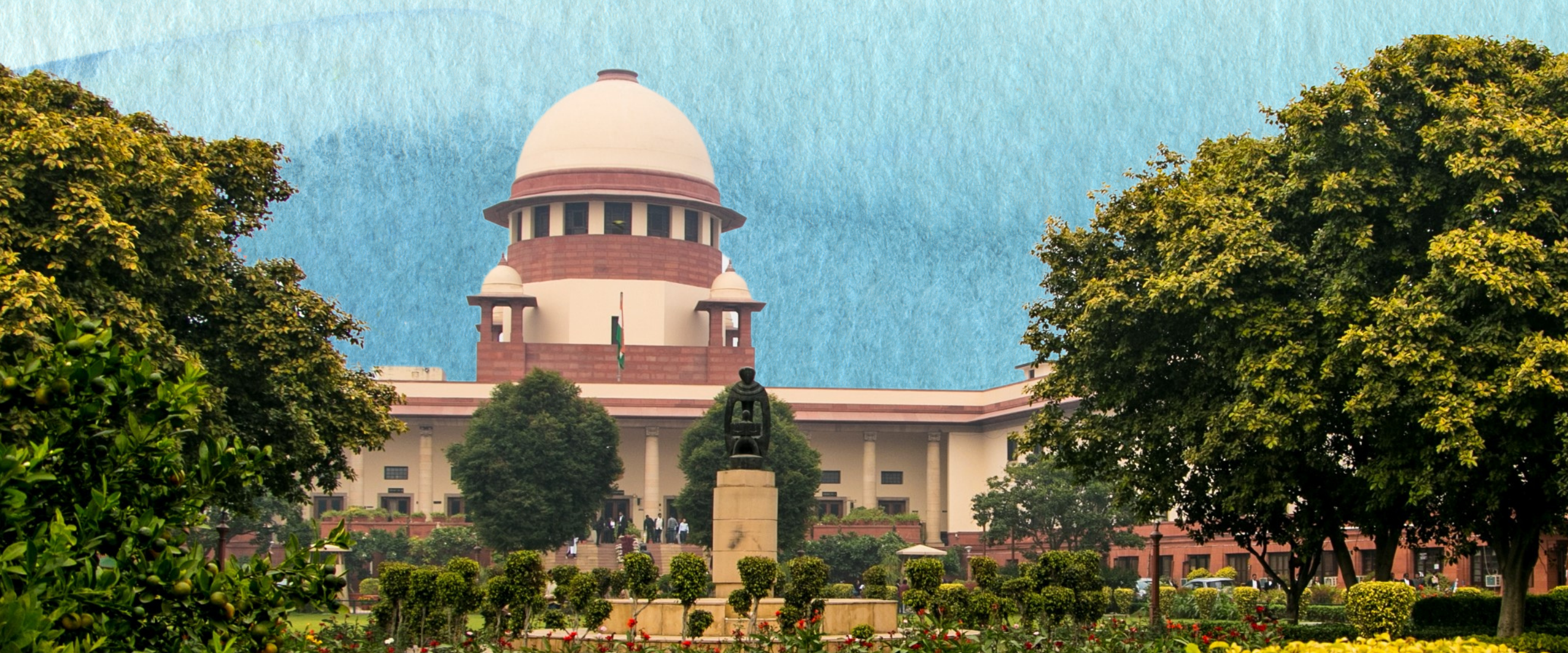 Part I outlined cases pertaining to religion and checks on single party majority rule.
JUDICIARY
RTI and Judicial Independence: Is the Supreme Court within the purview of the Right to Information (RTI) Act? The court has failed to comply with orders by the Central Information Commission, the governing RTI body. It cites judicial independence. Judgment has been reserved.
Sexual Harassment and the CJI: Following the sexual harassment allegations, Chief Justice Ranjan Gogoi constituted a three-judge bench to determine whether a conspiracy against the court exists. The bench directed retired Justice AK Patnaik to investigate. The report is expected in August.
Judicial Vacancies in the Lower Courts: Over 20% of judicial posts in the lower courts are vacant. In response, the court began to monitor High Courts' steps to fill vacancies and provide for adequate infrastructure in District and Subordinate Courts.
Land Acquisition: Can a Supreme Court bench invalidate the judgment of a Supreme Court bench of the same strength? Last year, a three judge bench did exactly this on a matter pertaining to land acquisition. The question has been referred to a Constitution bench.
ELECTIONS
Electoral Bonds: The electoral bonds scheme is under challenge. It allegedly facilitates anonymous corporate funding to political parties. In the wake of the 2019 general elections, the court ordered all political parties to submit details of electoral bonds received to the Election Commission.
MLA Bribery: Article 194(2) of the Constitution states that MLAs are not liable to court proceedings for how they cast their vote. Sita Soren of the Jharkhand Mukti Morcha argues that this exempts her from punishment for allegedly accepting a bribe. A five judge Constitution bench will hear the matter.
OTHERS
Legality of SC/ST Act Amendment: In 2018 the Parliament introduced an amendment to undo the Kashinath Mahajan judgment, which effectively made seeking remedy under the Act more difficult. The amendment is under challenge.  On 1 May, the court reserved judgment.
NRC: The deadline for completing the National Register of Citizens (NRC) is 31 July.  An earlier draft deemed nearly 4 million Assamese illegal foreigners. Chief Justice Gogoi's bench actively monitors the implementation. NRC Coordinator Prateek Hajela will present before the court on 10 July.
Eviction of Forest Dwellers: On 13 February, the court ordered eviction of individuals whose forest rights claims were denied.  This rendered over a million forest dwellers and Scheduled Tribes homeless by law. On 28 February, the court stayed its order and directed state governments to submit whether due process had been followed in denying claims. The next hearing is on 24 July.
Constitutionality of Article 35A: Are Jammu & Kashmir's laws on permanent residency unconstitutional? The female descendent of a permanent resident, unlike a male, loses her residency status on marrying a non-resident. The last hearing was planned for January, but never came up.