Analysis
Celebrating 5 Years of Supreme Court Observer
DESK BRIEF: SCO is India's first and only living archive of the Supreme Court.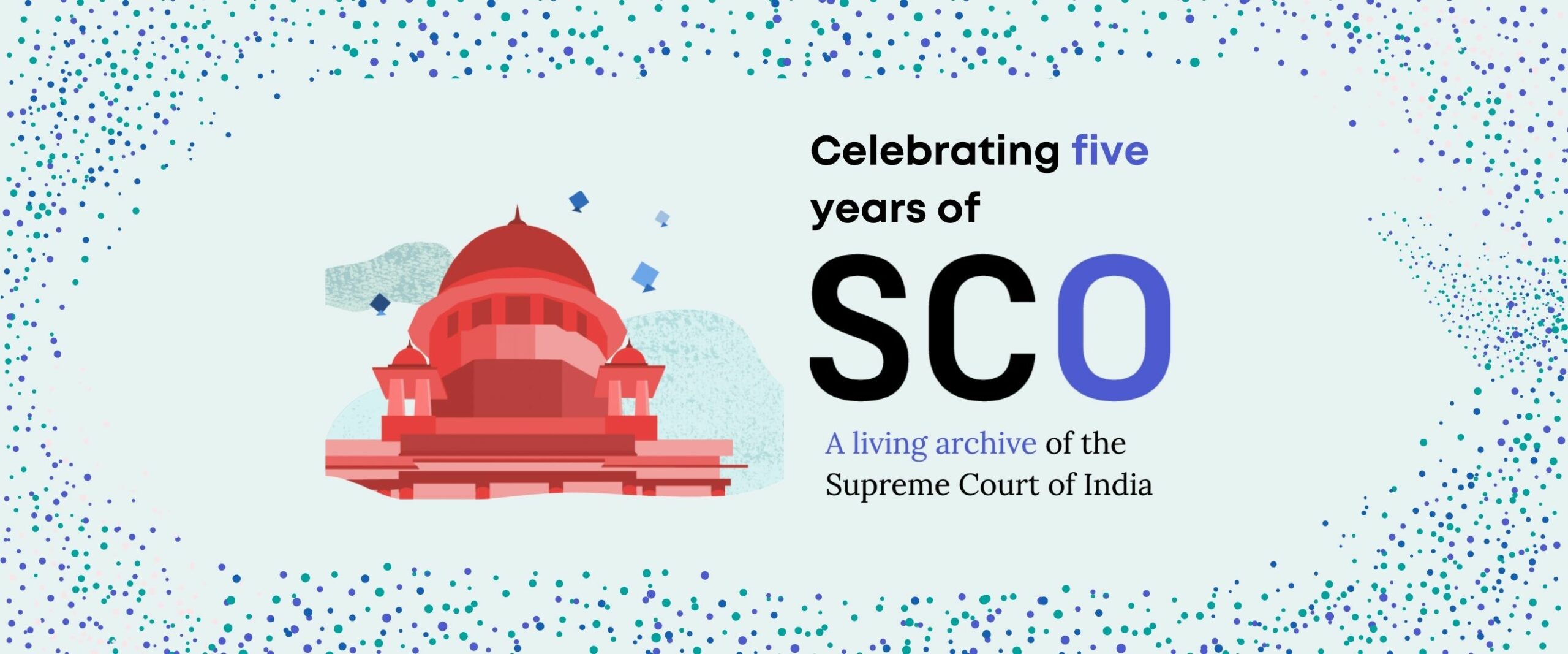 Today is a special day. It's the Supreme Court Observer's 5th birthday! 
SCO was conceptualised in 2016 by our Founder and Editor-In-Chief Dr. Sudhir Krishnaswamy. The consequences of the Court's decisions are often inaccessible to the many Indian citizens impacted by them—an issue fueled by complex legal journalism and scattered documents. Our mission was to make the Court's work accessible to the public and to build a model of non-partisan legal journalism centred around reporting with integrity. 
Five years later, SCO is now India's first and only living archive of the Supreme Court. We report on the law while simultaneously archiving it. Here's how we brought this vision to life.
SCO's Court Reporters and Associate Editors have reported on over 100 cases critical to India's development. With the generous assistance of India's legal community, we've also designed and built comprehensive archives of documents and perspectives for all these cases. The result is SCO's case pages. They contain simplified Judgment summaries, hearing reports, Orders, petitions, affidavits, and other documents relevant to a case.
Further, our Desk covers critical legal developments at the Court and outside of it. Over at Court Data, amidst a perennial pendency crisis, we keep an eye on the Court's yearly functioning. Our Judges page distils the careers of the SC's Judges. To make our journalism accessible to everyone, our Glossary and Procedure pages break down the legal jargon that finds its way into Judgments and reports.  
In recognition of our impact-driven legal journalism, we have been grateful to receive a grant from the Independent and Public-Spirited Media Foundation in 2021. Our archival journalism is now read by over 7 lakh readers annually. Over 13,000 people follow our hearing updates on Twitter and 10,000 readers open our newsletters on a weekly basis. Our platform is always evolving, thanks to the constant engagement, encouragement, and feedback from our growing community. 
Looking ahead, there's even more in store for our readers. The expansion of our platform is underway—so if you'd like to collaborate with us in any capacity, please reach out to us at admin@scobserver.in. We're launching our Whatsapp and Telegram channels soon. Subscribe to receive short, curated updates about the SC's work everyday!
We hope you continue to engage with our work—thank you for your support.