Analysis
CJI Gogoi to deliver 5 judgments before retirement
Chief Justice Gogoi's term will end with five highly-consequential judgments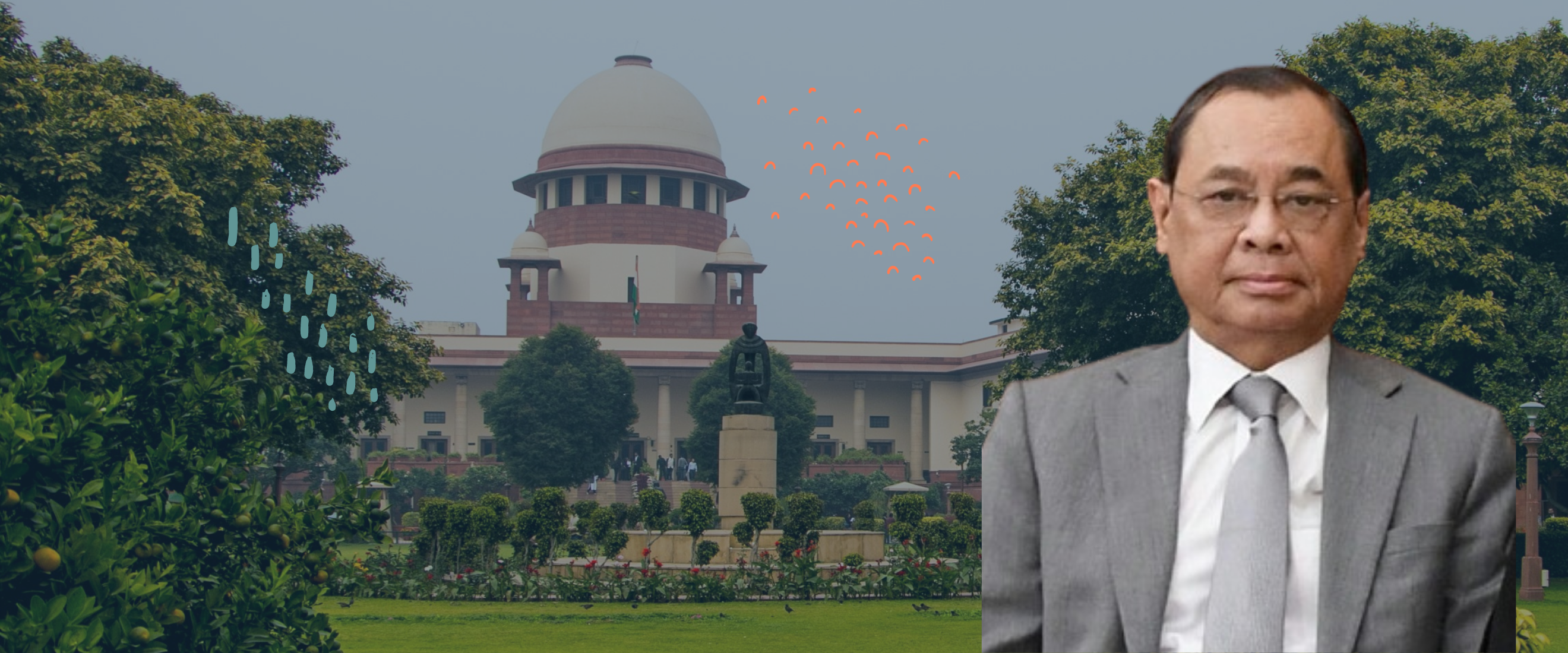 Chief Justice Ranjan Gogoi will retire on November 17th. Before he does, he is expected to deliver five major judgments:
1. Ayodhya Title Dispute – On October 16th, Chief Justice Ranjan Gogoi's Constitution Bench reserved judgment in the Babri Masjid / Ram Janmabhoomi dispute, after 61 days of oral arguments. The Bench will decide whether to overturn the Allahabad High Court's division of the disputed property among the Nirmohi Akhara, Shri Ram Virajman and Sunni Waqf Board. Explore our case page for summaries of each day of oral arguments, all major primary documents and plain english explanations.
2. Rafale Fighter Jet Deal – A Bench comprising Chief Justice Gogoi, Justice S.K. Kaul and Justice K.M. Joseph will decide whether to modify or overturn its 2018 Rafale judgment. It had ruled against ordering a court monitored investigation of the Union's purchase of 36 French fighter jets. The review petitioners contend that the judgment suffers from grave errors.
3. RTI & Judicial Independence – This case pertains to whether the Supreme Court is subject to right to information (RTI) requests. In particular, can citizens file RTI requests pertaining to Collegium decision-making, the personal assets of judges, correspondences between the CJI and other judges? Chief Justice Gogoi has pondered whether the judiciary's independence may be curtailed by complete transparency.
4. Sabarimala Temple Entry – A Constitution Bench led by Chief Justice Gogoi will deliver a judgment on whether to admit review petitions challenging the court's 2018 judgment. The court had held that the Kerala temple's custom of excluding women capable of menstruation as unconstitutional. Following mass protests, the court held brief hearings on whether it ought to review its judgments.
5. Tribunals & the Finance Act – The court will rule on the constitutional validity of the Finance Act, 2017. The petitioners claim that the Act was invalidly passed as a Money Bill. They contend that the provisions pertaining to the structure and organization of central tribunals do not qualify as purely fiscal measures.