Analysis
Constitutionality of Abortion Laws: 3 Must Reads
Three articles which delve into the legal status of personhood, state attitude towards abortion access and the right to sexual autonomy.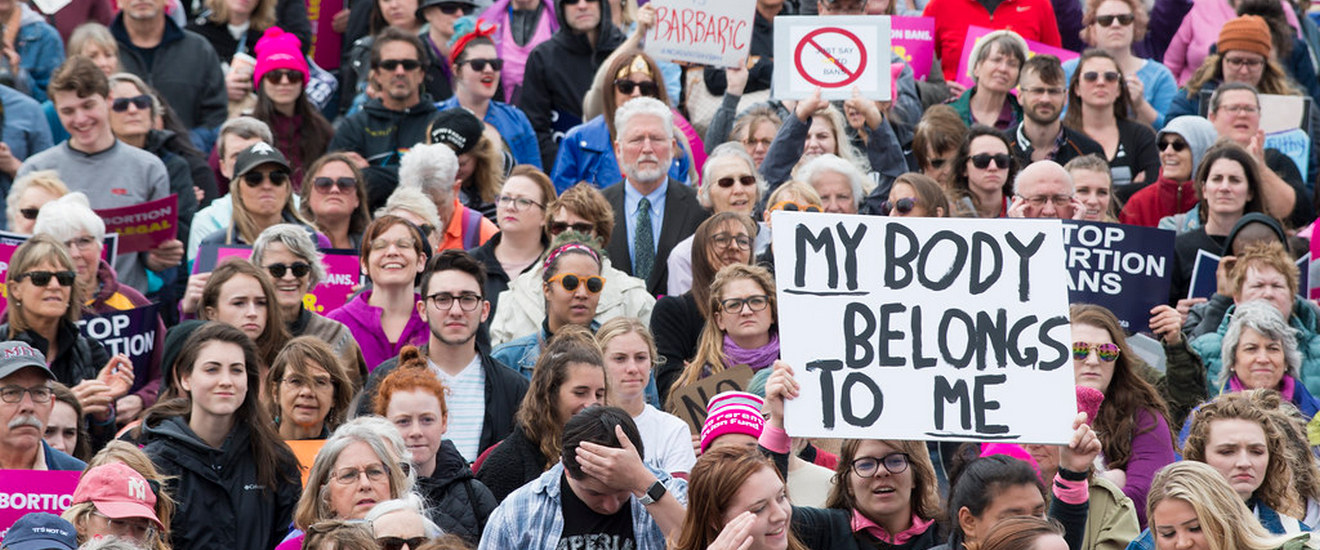 In October 2020, we tracked developments in Swati Agarwal v Union of India, a PIL challenging the constitutionality of the primary legislation on abortion in India, the Medical Termination of Pregnancy Act 1971 (MTP Act). We also compared judicial precedents, legislations, and the political discourse on abortions across the US and Europe, to look at whether the SC will recognize abortion as a fundamental right.
This month, we will list out some critical scholarship which looks at the historical underpinnings of Indian abortion laws and the accommodation of liberalized abortion laws within existing jurisprudence on fundamental rights.
1.    Siddhivinayak S. Hirve. Abortion Law, Policy and Services in India: A Critical Review [Reproductive Health Matters, Vol 12, Issue 24, 2004] 
Hirve's paper first critically reviews the history of abortion laws and policy in India to trace the changes that have taken place over 40-odd years. It also examines barriers to abortion access, which is the primary cause of unsafe abortion and highlights the impact of poor awareness of the law. It also addresses the relationship between abortion and sex determination, concluding that these must be treated as distinct practices to ensure that women are not unduly victimized by laws on the latter.
This paper provides a useful overview of how abortion laws and policy has changed over the years and also gives us insight into the misconceptions that have shaped both proposed and enacted laws. Crucially, it also engages with the under-regulation of abortion providers (versus the overregulation of women seeking abortions) to demonstrate that there are a number of concrete and attainable steps the State can take to ensure safe and affordable access to abortions.
 2.    Dipika Jain and Payal K. Shah. Reimagining Reproductive Rights Jurisprudence in India: Reflections on the Recent Decisions on Privacy and Gender Equality from the Supreme Court of India [Columbia Journal of Gender and Law, Vol 39, Issue 2, 2020] 
This article analyses recent Supreme Court decisions on the rights to privacy, sexual autonomy and equality – namely Navtej Singh Johar v UOI, Joseph Shine v UOI, and Puttuswamy v UOI –  to argue that the Court has provided a legal foundation for the recognition of abortion as a fundamental right and the liberalization of India's abortion laws. Jain and Shah examine the legal reasoning in these cases to argue that the judicial recognition of a right to abortion must be grounded both in privacy and equality. 
This paper presents a clear-eyed view of how existing jurisprudence supports the liberalization of abortion laws. By highlighting the legal gaps that remain when reproductive rights are grounded only in privacy, the authors demonstrate the importance of equality law in reaffirming the right to access abortions.  The international and comparative perspectives used in the paper also are a useful starting point to understand abortion laws across the globe.
3.    Ravi Duggal and Vimala Ramachandran. The Abortion Assessment Project — India: Key Findings and Recommendations [Reproductive Health Matters, Vol 12, Issue 24, 2004]
This paper summarizes the key findings of the Abortion Assessment Project, a project which conducted surveys, policy reviews, and studies of abortion providers across India. Duggal and Ramachandran base their recommendations to improve access to and quality of abortions in India on these findings, which can be summarized as lack of government action to ensure safe abortions; and a dearth of licensed and affordable abortion providers.
The paper is useful to understand State attitudes towards abortion access, which co-relate with its failure to prioritize access to safe abortions. At present, the right to access abortions is treated as a negative right, wherein the State does not interfere with or enact barriers to abortions. By highlighting State inaction which impacts the right to health and reproductive autonomy of women, the paper lends support to practical considerations for recognizing abortion as a positive, fundamental right.