Analysis
Maratha Reservations Judgment: 5 Must Reads
In this set of 'must reads', we highlight some of the most insightful analysis within the first month following the Maratha Judgment.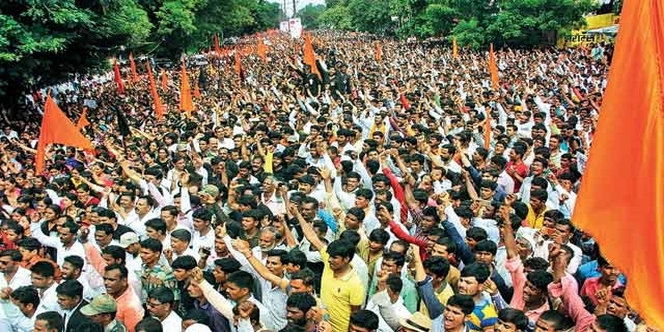 On May 5th, the Supreme Court read down the provision granting Maratha Reservations. In doing so, the Court discussed the 50% limit on reservations and the requirements to grant reservations. It also talked about the 102nd Amendment and States' powers to recognise classes that be given reservations. We have written a summary of this judgment in plain English here.
In our previous 'Must Reads' posted before the proceedings at the Supreme Court, we looked at 'must reads' talking about the demand for Maratha reservation and its historical and political context. In this set of 'must reads', we highlight some of the most insightful analysis within the first month of the judgment.
In The Print, Kancha Ilaiah Shepherd criticises the Court's approach on finding Marathas as backward. By focusing on economic and educational criteria, the Court fails to understand the history of caste hierarchy. He argues that historically Shudras were denied access to the written word. Shepherd says the Court's focus on statistics fails to take notice of this caste history, and the fact that the Marathas are a Shudra community.
Rajya Sabha MP Sushil Kumar Modi of the BJP criticised the Supreme Court's ruling on the 102nd Amendment, 2018 taking away States' powers to identify socially and educationally backward classes. In The Indian Express, he looks at the 'right to discriminate' positively and its historic exercise by State and local bodies. The Court interpreting the Amendment as taking away such power is against the actual intention of the current Central government. He argues that it must either be overturned on review, or another Constitutional Amendment should be passed.
Rajeshwari Deshpande argues that the demand for Maratha reservations, and the long-drawn legal battle for it, is a consequence of policy failure. In The Print, she suggests that Indian political philosophy has failed to provide for equitable economic development for all. This has led even politically dominant castes to demand reservation, on the basis of factors like caste pride and religious nationalism.
Cristophe Jaffrelot and Prannv Dhawan consider the class divisions within 'dominant castes' in The Indian Express. They argue that the Court must recognise its limited role in social policy, and permit governments to exercise their discretion. The current decision ignores the need for positive discrimination for the poor within these castes, which the Courts wrote off as 'self-proclaimed'.
In this piece for The Caravan, Disha Wadekar and Ravikant Kisana argue that the Maratha judgment endangers the OBC status of various communities. By taking away the States' powers to identify them, only the Central List might remain. The authors argue that States have been more accommodating and progressive in providing OBC status.