Analysis
Petition inspired by Sabarimala – II
Yasmeen Zuber's petition for entry to mosques for Muslim Women diverges from Sabarimala in key areas.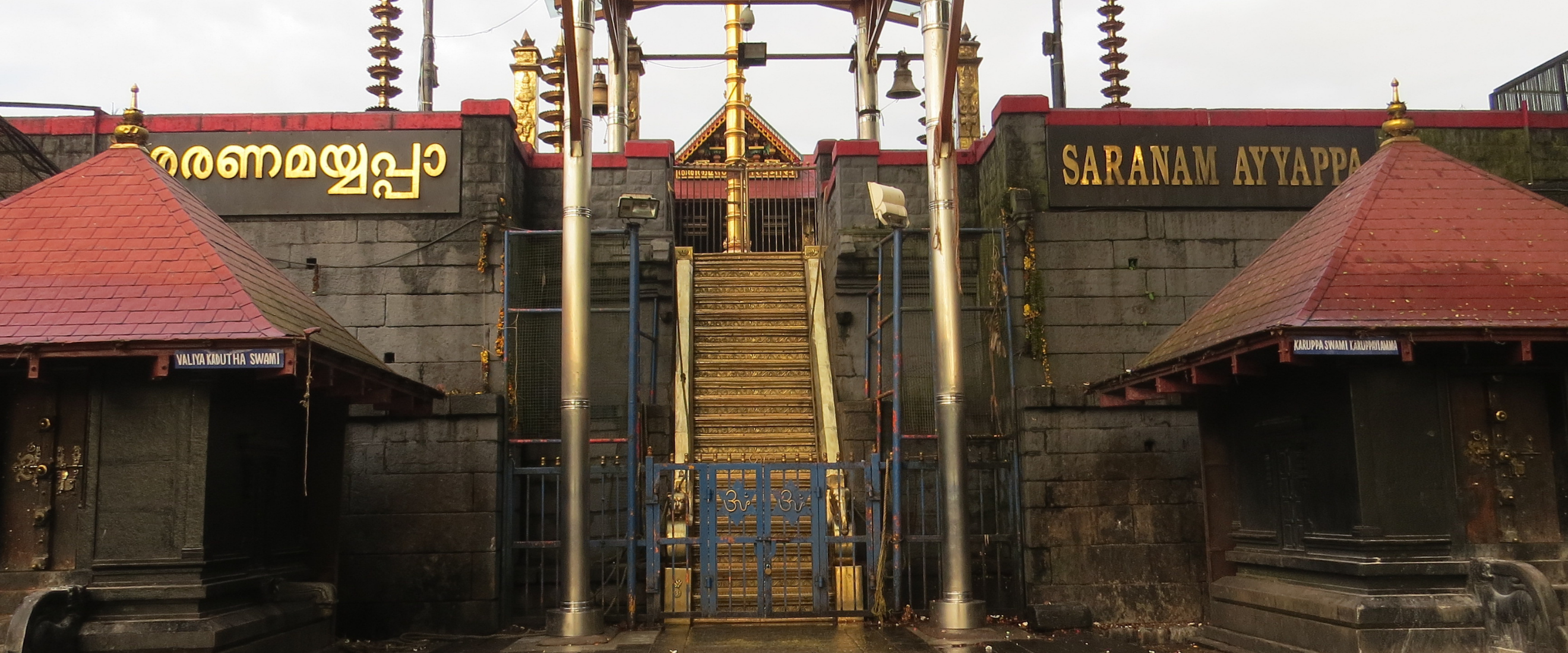 Read Part I here
Following the Sabarimala judgment in 2018, Yasmeen Zuber Ahmed and her husband filed a petition pleading for entry to mosques for Muslim women. The Supreme Court has tagged this petition to its review of the Sabarimala judgment. Aiming to define the scope of freedom of religion, the Court is trying to determine when religious customs may be subject to non-discrimination claims.
As we explored in Part I, Yasmeen Zuber's petition relied on many of the same arguments (grounds) that the lead petitioners in Sabarimala did. Both their petitions contended that non-essential religious customs are subject to judicial review, if they violate female worshippers' fundamental right to equality.
However, there are also some marked differences between the two. In this post, we explore some of the key divergences.
Individual v. Group
Unlike Yasmeen Zuber's petition, the lead Sabarimala petition explicitly posited Article 25 as more fundamental than Article 26. Article 25 guarantees individuals freedom of religion, whereas Article 26 does so for denominations. The lead petitioners, the Indian Young Lawyers Association (IYLA), submitted that when there is a conflict between an individual and a denomination's rights, the former ought to prevail.
Citing Sri Venkataramana Devaru, the IYLA submitted that a religious denomination cannot, in exercise of Article 26, exclude members of any community. They contended that it follows that religious denominations cannot restrict individual members' right to worship, on the basis of gender.
By contrast, Yasmeen Zuber did not substantially explore this line of argument in her petition. She did submit that denying women entry to mosques violates their fundamental right to freedom of religion under Article 25. However, she didn't expand upon how the individual right to worship ought to triumph over the equivalent denominational right.
Religious Reform
A common theme throughout Yasmeen Zuber's petition is State reform of Islam. She sought to show that there was a strong need and justification for the State to interfere in a Muslim religious custom. In fact, she said that the Constitution mandates the State to reform discriminatory Muslim personal laws.
She repeatedly brought up the Uniform Civil Code (UCC) and said that Parliament had failed to introduce a UCC, despite repeated observations by the Supreme Court. Without the introduction of a UCC, each major religious community will continue to have it own set of personal laws. Yasmeen Zuber contended that such personal laws deny 'women in general and Muslim women in particular' of dignity and equality.
Religious reform was less prevalant of a theme in the IYLA petition. While the IYLA was concerned with reforming an individual temple's custom, the Zuber petition discussed reforming Islam throughout India.
Locus standi
Finally, a major difference worth noting pertains to the locus standi of the two petitioners – their right to approach the Court. The IYLA's members are not female worshippers seeking entry to Sabarimala. However, Yasmeen Zuber is a Muslim woman, seeking entry to a mosque in Pune.
Generally, litigants must show a direct connection between them and the action they are challenging in court. However, the Court has greatly relaxed these standards in Public Interest Litigations (PILs). In PILs, litigants may file petitions on behalf of sections of society, such as the poor or prisoners.
Both the IYLA and Yasmeen Zuber petitions are PILs. However, there is still an open question as to whether the IYLA enjoyed the proper standing to approach the Court. The Bench hearing the Sabarimala review petition is re-considering whether the 2018 judgment was justified in accepting the IYLA's locus standi.
Even if the review Bench rules against the IYLA on the standing issue, this is unlikely to affect Yasmeen Zuber. As she is a worshipper herself, the Court is likely to entertain her plea, even though she seeks to represent all Muslim women.
Read Part I here