Channel
SC Daily Update: Karnataka Hijab Ban and Constitution Bench EWS Hearing
Advocate Shadan Farasat argued that backward classes are more likely to be economically weaker and can't be excluded from EWS Reservations.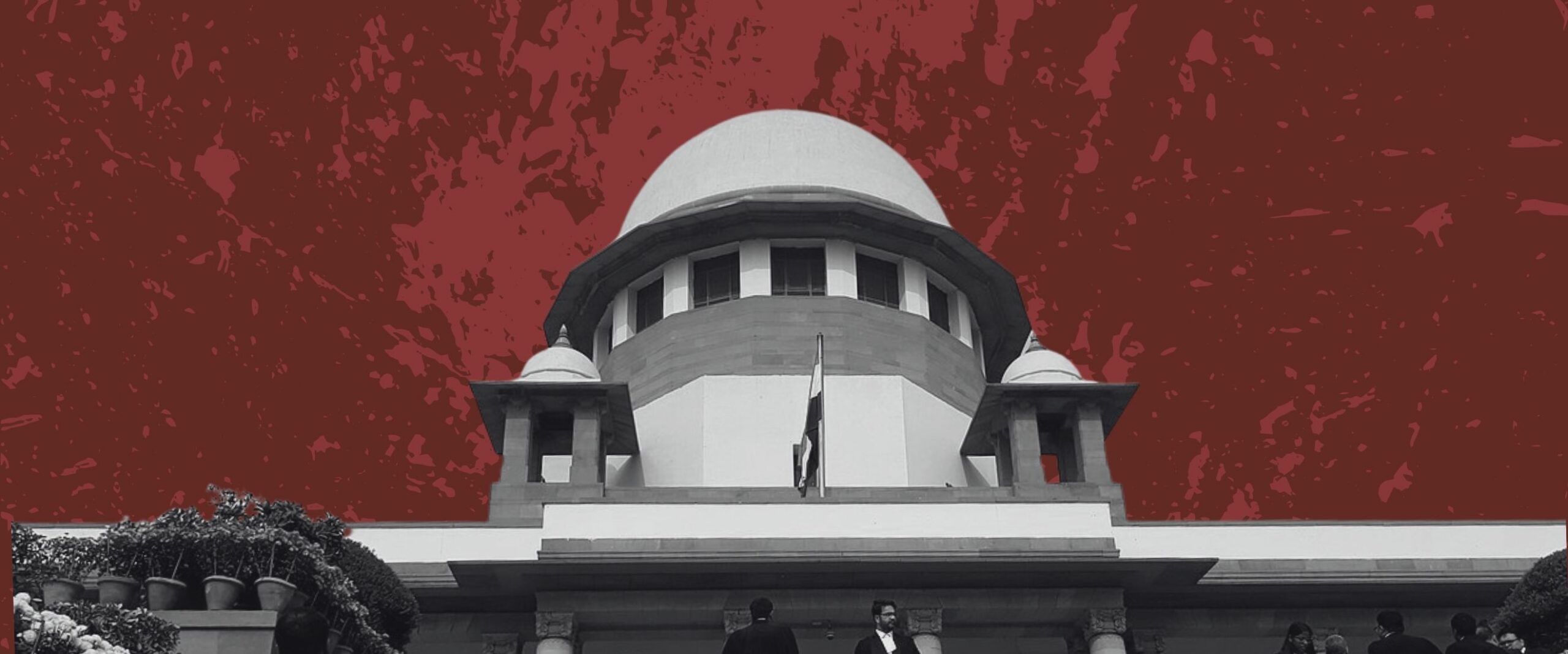 The Supreme Court on Thursday continued to hear the challenges to reservation for economically weaker citizens and Karnataka's Hijab Ban in educational institutions.
In the Chief Justice's Courtroom, advocates continued to explore different points of view to convince the Constitution Bench that reservations based solely on economic criteria are not valid. Advocate Shadan Farasat argued that ​​reservation were a tool provided solely to combat discrimination and not to help people who are economically deprived. He contemplated that even if there is a reservation to combat economic deprivation, the backward classes, who are the most economically deprived, must benefit from it. Excluding them is against the concept of equality, a pillar of our Constitution.
Mr. Farasat argued that inclusion of a group in one reservation cannot mean exclusion in another. He stated that the logic of reservation is defeated when it is provided to an individual, as opposed to being provided for backward class as a group. He added that the position of a person within a group, economically or otherwise is irrelevant.
He stated that the poor among the backward classes are worse off than the poor among the forward classes. Mr. Farasat argued that backward classes are more likely to be poor in India & experience poverty in a deeper, more intense, and persistent way. Citing data, he told the Bench that poverty is multidimensional and most of the people who experience such an extent of poverty are SC/STs or OBCs.
Senior Advocate Gopal Shankarnarayanan, who appeared towards the end of the day's hearing, argued that EWS as a concept should not really be frowned upon. However, he told the bench that Article 16 (6), which exempts backward classes from availing EWS reservation, is against the basic structure of the Constitution. He will elaborate his arguments on Tuesday next week.
Meanwhile, a Bench of Justices Hemant Gupta and Sudhanshu Dhulia heard a long list of lawyers who argued against Karnataka's Hijab ban. Opening the arguments today, Sr. Adv Jayna Kothari used the concept of intersectionality to demonstrate how the ban discriminates against muslim women on the basis of both their religious and gender identity. She argued that there is no need to assess if  hijab is essential to Islam as the Constituion grants liberty to profess, practice and propagate religion of one's choice. Referring to Supreme Court's judgement in Patan Jamal Vali v State of Andhra Pradesh, Ms. Kothari argued that discrimination caused by intersecting identities ie.Gender and religion amplifies violence against certain communities.
Arguing against the ban, Advocate Shoeb Alam cited Supreme Court's judgement upholding right to privacy as a fundamental right to say that to dress as one pleases is a part of dignity and the right to dignity vests in the person, not a place. Mr.Alam referred to a host of landmark judgments of the Supreme Court to argue that education is a fundamental and socio-economic right and the State has the responsibility  to ensure access to education. He argued that no citizen can be made to 'barter' one's right for another to say that the Hijab ban forces Muslim women to trade their right to religion for their right to education.
Hearings in the Challenges to EWS reservations will continue on Tuesday where the Bench will continue hearing Senior Advocate Gopal Sankaranarayanan. The Hijab Ban Challenges will be taken up for hearing on Monday at 2PM, where the Bench will hear Senior Advocate Dushyant Dave.