Analysis
SC Maintains Silence on Karnataka Hijab Ban
The Supreme Court has maintained silence over the Karnataka Government's Order banning hijabs in educational institutions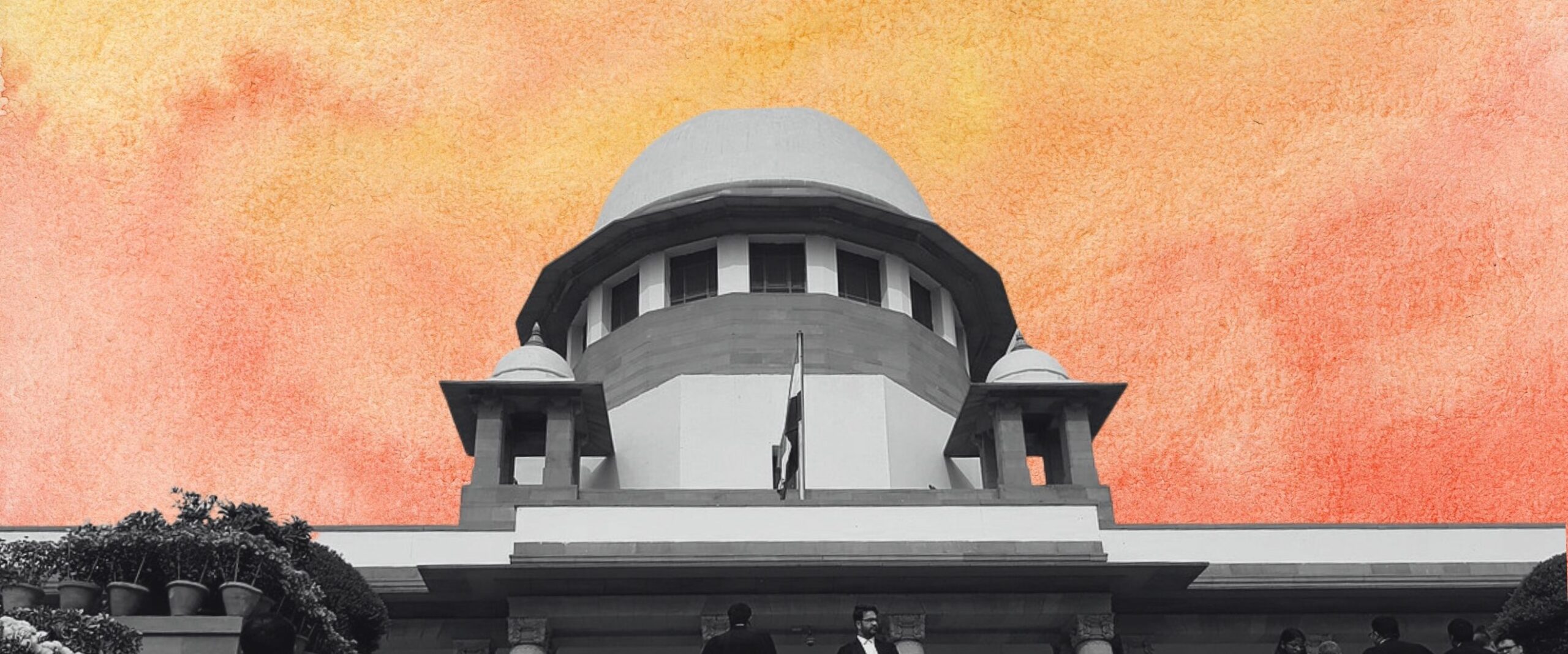 While the country remains embroiled in heated debate over the Karnataka government's Order (GO) banning hijabs in educational institutes, the Supreme Court has maintained silence. The Court's stance so far is clear—it will not intervene while the Karnataka High Court is still hearing the matter. 
Muslim Student Seeks Transfer of Case From Karnataka HC to SC
On Thursday, February 10th 2022, Senior Advocate Kapil Sibal mentioned a Muslim pre-university student's challenge to the GO before Chief Justice N.V. Ramana. Mr. Sibal prayed for the matter to be listed urgently before the Supreme Court, seeking that the case be transferred from the Karnataka High Court. The matter had been referred from a single Judge Bench to three Judges of the Karnataka High Court only one day before Mr. Sibal sought a transfer. 
CJI Ramana declined Mr. Sibal's plea. He stated that the High Court must continue hearing the matter and the SC would not intervene immediately. 
Karnataka HC's Interim Order Barring Religious Attire in Schools Challenged 
On Friday, February 11th 2022, Senior Advocate Devadatt Kamat mentioned another petition filed on behalf of a different group of students challenging the Karnataka High Court's Interim Order from the day before. In this Order, the High Court  'requested' the Karnataka government to re-open educational institutions which had been closed due to protests surrounding the hijab ban. In the interest of 'public peace and tranquillity', the High Court 'restrained' all students from wearing religious attire.
On appeal at the SC, Mr. Kamat argued that the Order had far-reaching consequences on the religious freedom of students belonging to all faiths, since all religious attire had been temporarily banned. CJI Ramana stated that the Court will examine the Interim Order once the High Court publishes it. However, he cautioned Mr. Kamat against hastily bringing the case to the SC while the HC was still conducting hearings. CJI Ramana stated that the SC will intervene at an 'appropriate time'. 
Nation-wide Common Uniform Policy Petition Sent to High Court
Amidst the hijab ban hearings,  Justice Nageswara Rao dismissed a petition filed by BJP spokesperson and PIL enthusiast Ashwini Kumar Upadhyay. Mr. Upadhyay sought directions from the Court ordering the Union government to devise and implement a common dress code in all State recognised schools and universities. Rao J directed Mr. Upadhyay to first approach a High Court with this plea. 
It is clear that the Supreme Court will eventually decide the validity of the Hijab ban. When will the Court consider it 'appropriate' to intervene? How will the wait affect Muslim students and their education? We will continue to track developments at the HC and SC here.