Analysis
Striking Down the 'Barrier' of Disability
DESK BRIEF: The Court has upheld the right to reservation in promotions for persons with disability.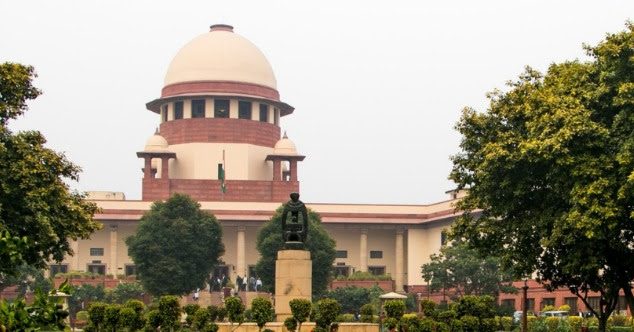 V. Surendra Mohan wrote his written exam to qualify as a Civil Judge in Tamil Nadu in 2014. Although he passed the exam, he was not called for the oral test that followed. Upon inquiry, he found out that this was because he had a 70% visual impairment. The Tamil Nadu Public Service Commission (TNPC) had issued a notification allowing only those with 40-50% disability to qualify as a Civil Judge. On filing a writ petition in the Madras High Court, he was called to participate in the oral test. The results were sealed awaiting High Court orders.
However, in 2015 the High Court upheld the notification. On appeal, in 2019 the Supreme Court also agreed, stating that 40-50% was a "reasonable limit" to ensure that a Civil Judge could discharge their duties. The judgment was widely criticised for being discriminatory and failing to adhere to the Supreme Court's own views on right to life with dignity for persons with disabilities.
Three years later, the Supreme Court had an opportunity to re-examine the Surendra Mohan precedent. On 11th February 2021, in Vikash Kumar v UPSC the Supreme Court discussed providing reasonable accommodation for persons with disabilities. The Court stated that the judgment in Surendra Mohan did not provide reasonable accommodation, and failed to understand the purpose of The Rights of Persons with Disabilities Act, 2016 (2016 Act). The Court emphasised that the rights granted under the 2016 Act have to be additionally supported by tools that make those rights meaningful.
This purpose of the 2016 Act was taken a step further in the recent judgment of State of Kerala v Leesamma Joseph. The Supreme Court stated that creating equal opportunities for persons with disabilities included creating opportunities for career development. Achieving the purpose of the Act would require taking tangible steps of affirmative action. This meant that allowing a 3% reservation in promotions for persons with disabilities was within the scope of the 2016 Act.
Effective legal frameworks intended to ensure equality of opportunity often require a combination of civil and political rights as well as cultural and economic rights bestowed on the stakeholder. The Supreme Court's decision in Leesamma Joseph attempts to recognise the need for this combination to further the right to life with dignity for persons with disabilities.
Our post discusses the Court's view on rights of persons with disabilities, and how the jurisprudence on reservations interact with those rights.