Analysis
Switching to Video
The Supreme Court has issued guidelines under Article 142 for implementing video conferencing and other measures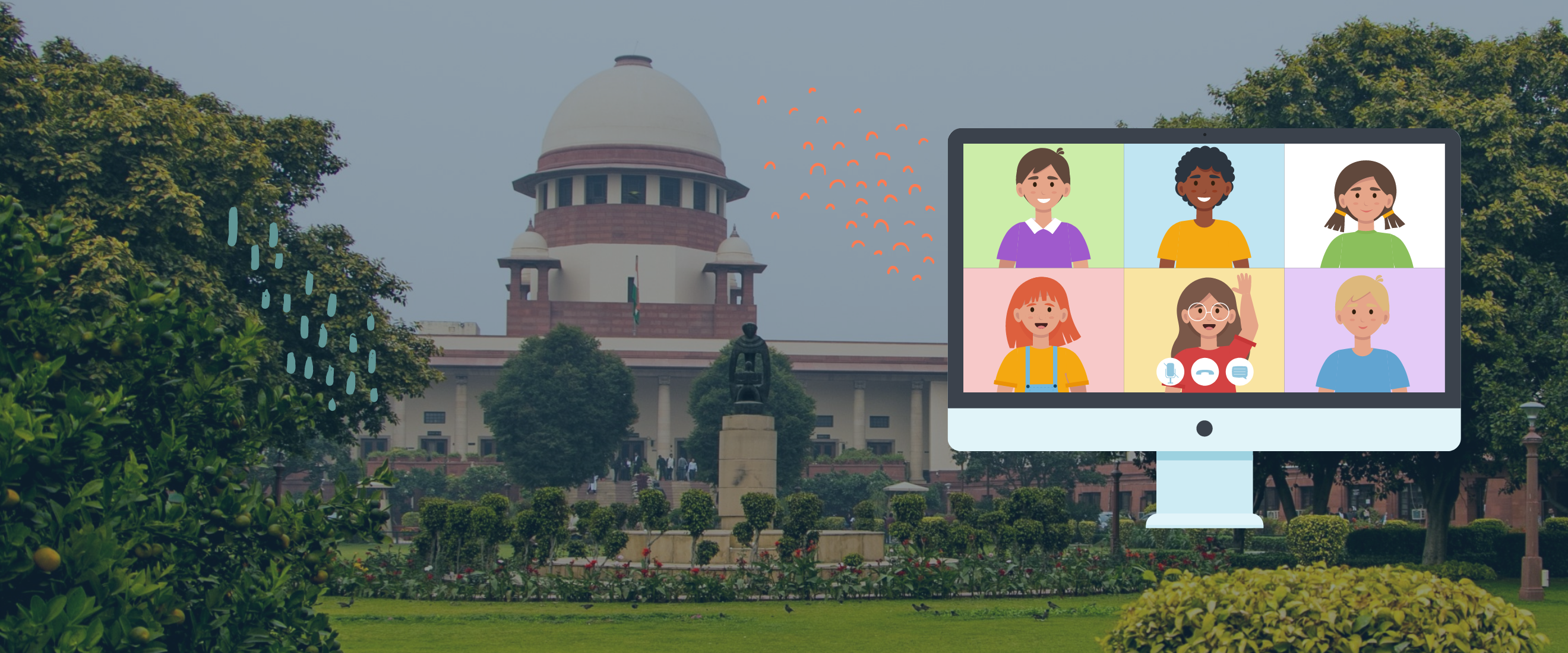 In light of the current COVID-19 epidemic, the Court has recognised the need for video conferencing in courts across India. On April 5th, a Bench comprising the Chief Justice, Justice DY Chandrachud and Justice L Nageswara Rao took suo motu cognisance of the issue.
The next day, on April 6th, it resorted to its powers under Article 142 of the Constitution to issue guidelines to implement video conferencing and other measures in courts across India. In its order, it emphasised that courts must strike a balance between preventing the spread of COVID-19 and ensuring access to justice.
The Bench directed all courts to use video conferencing for hearing arguments when possible, both at the trial and appellate levels. It drew attention to the fact that the Supreme Court and many High Courts have already begun using video conferencing and encouraged other courts to follow suit. It specified that District Courts should adopt the mode of video conferencing prescribed by their High Court.
It also preemptively blocked future legal challenges to these video-conferencing guidelines by holding that both the Supreme Court and High Courts enjoy the authority to define video conferencing measures. It said that 'all measures that have been and shall be taken' by the Supreme Court and High Courts to ensure social distancing are 'lawful'.
Recognising that not all advocates and litigants will have access to adequate technology, the Court directed courts to make available video conferencing facilities. A video conferencing facility would be any place capable of hosting video calls for persons who lack adequate technology. For example, the Supreme Court has installed screens and other technology in empty courts rooms. The Bench added that courts may resort to appointing amici curiae to represent persons lacking adequate means.
The Bench emphasised that access to court rooms (and equivalent facilities) should be restricted as much as possible. It empowered presiding officers with the discretion to restrict access to court rooms. The exception being parties (unless they are ill). However, even healthy parties may be denied access, in instances where a case has a high number of parties. If a case has many parties, all of whom must be present, the presiding officer can choose to adjourn the case.
On the question of recording evidence, the Bench drew attention to the observations made in State of Maharashtra v. Praful Desai (2003). Praful Desai establishes that video conferencing may be used to record evidence. The current Bench specified that this would be contingent on the consent of both sides. It added that in instances where evidence can only be recorded in a court room, the presiding officer must ensure appropriate distance is maintained between parties.
The Court recognised that there may be technical issues that arise with video conferencing. It directed that courts maintain a helpline to record any complaints "in regard to the quality or audibility" of the feed. It stressed that complaints must be made during the video call or immediately after it, otherwise they'll be dismissed.
The Bench will hear the case again in four weeks' time. At which point, it will hear intervention applications filed by Sr. Adv. Vikas Singh and President of the SCAORA Shivaji M Jadhav.
Resources