Analysis
The perpetual struggles of disability rights litigation
For years, disability rights advocates have claimed weak legal enforcement. A PIL in the apex court has the chance to catalyse a reckoning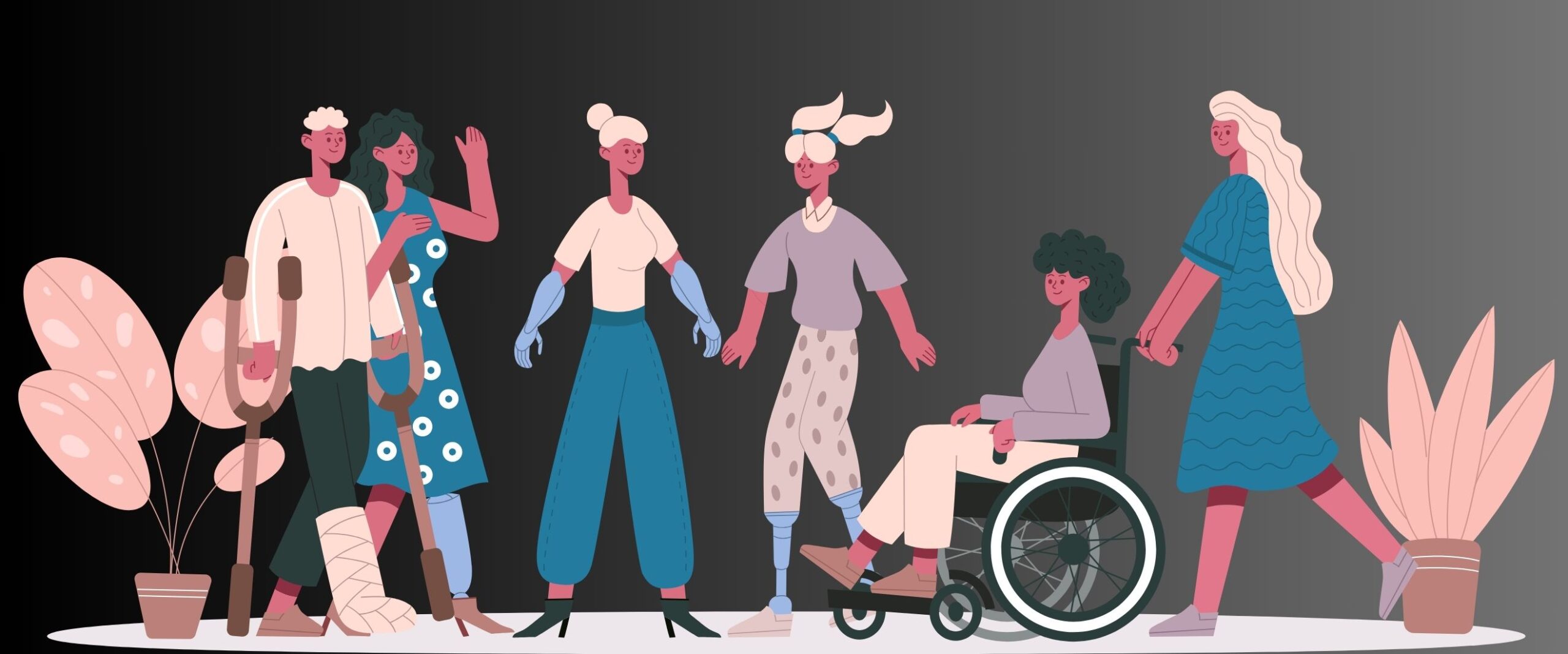 In 2015, Seema Girija Lal, a mental health consultant in Ernakulam, received a call from a distressed woman. The woman's son, a child with disability, had had his arm broken in an occupational therapy centre in the city. Over the years, Seema had come across several cases of children being physically abused in multi-therapy centres around Kerala. But it was rare for parents to want to report the incidents. This time seemed different. "Enough is enough," the mother told Seema, "we have to do something about it."
Seema did not have a legal background. "I remember thinking, 'What do we do, who should we approach?' We realised that there was no proper mechanism for us to seek the kind of grievance redressal." 
In 1995, the Union enacted the Persons with Disabilities (Equal Opportunities, Protection of Rights and Full Participation) Act. But the law was toothless: outdated, unimplemented, and largely unknown. When a human rights lawyer consulted by Seema expressed unfamiliarity with the legislation, she helped the parents file a petition with the Kerala Child Rights Commission and started organising on social media. In August 2016, the CRC passed an order to closely monitor therapy centres across the state. 
Meanwhile, Ernakulam-based Suchitra Narayan, the mother of a girl with multiple disabilities—deafness and a specific learning disability (SLD)—was having her own tryst with the law. The 1995 Act had a narrow definition of 'disability': it did not recognise people with SLDs. Narayan had spent many years reflecting on her experience raising her daughter and as a special educator working with young people with developmental disabilities. So she was hopeful when the Rights of Persons with Disabilities Act came into force in 2016, especially since it laid down a detailed framework for enforcement. 
But the more she entangled herself with the law to assist the aggrieved, the more she realised how ineffective it was. In the months following the COVID-19 pandemic, she was approached by a hearing-impaired girl from Bengaluru who alleged that her employer had gradually stopped giving her work. Narayan suggested taking the matter to the State Disability Commissioner, a quasi-judicial body established by the Act. "But when we went to look, we found that there was no disability commissioner in Bangalore," Narayan said. (According to Narayan, a State Commissioner was appointed this September, and they have now sent a notice to the employer.) 
Narayan and Seema's paths had crossed many times before. But they worked together for the first time only in the months preceding the pandemic, while assisting a child with learning difficulties who had been discriminated against by school authorities. In the months that followed, Seema gained deeper perspectives from Narayan. 
Between 2016 and 2020, consistent efforts by Seema and a petition in the Kerala High Court finally led to the state framing rules to regulate therapy centres. In 2020, Seema started filing her first round of RTI applications to check whether these new rules were being implemented. Disappointed by what she found in Kerala, she began looking at the bigger picture: the fate of the disability law across the country. Over 2020 and 2021, to gain a broader understanding of the status of implementation of the 2016 Act, Seema filed RTIs relating to all 36 states and Union Territories. 
She had a sense that implementation had been half-hearted and piecemeal but now she realised just how alarming the situation was: no commissioners, no funds, no district level committees. These investigations culminated in the two women joining hands to file a PIL in the Supreme Court in November 2021, seeking monitoring of the law's implementation. This matter became Seema Girija Lal and Anr. v Union of India and Ors, with all states and Union Territories being impleaded as respondents. 
Empty seats, inconsequential instructions 
As part of Girija Lal, the Supreme Court started following up with states to submit compliance reports on implementation of various provisions of the 2016 Act. When the first set of compliance submissions were collated in July 2023 (with data up to May 2023), the tabulation spoke a tragic truth: without grassroots adjudicatory bodies, the law was only a set of inconsequential instructions. 
Rahul Bajaj, a visually impaired lawyer and co-founder of Mission Accessibility, an initiative to advance reasonable accommodation through litigation, said that it's difficult to "operationalise the various guarantees contained in the Act" in the absence of authorities. 
One such authority are the special courts to speedily try offences. The compliance status update suggests that Arunachal Pradesh, Chhattisgarh, Ladakh and West Bengal did not have any special courts. Sixteen states had not yet appointed public prosecutors for the special courts. Even where special courts have been designated, like in Delhi in 2019, Bajaj said that there was "zero awareness" in district courts across the city "as to who is acting as a special court, what their responsibilities are, and so on." 
As of May 2023, 13 Indian states and Union Territories had not yet appointed state disability commissioners, and three were yet to notify the rules of appointment. "You really need to think, then, of alternative strategies to litigate matters when you don't have a state or chief commissioner near you," Bajaj said. 
Where the office does exist, as in Kerala, it's not wholly reliable. Both Seema and Narayan told me that in all their years of advocacy, they've never had a response from the Kerala State Commissioner despite sending a copy of all their complaints to the Commissioner's office along with the dozen other governmental bodies they write to. 
Courts have observed that the advice of disability commissioners to governmental authorities is largely recommendatory, but there is a lack of clarity on this aspect, especially since Chapter 16 of the Act confers punitive powers on the commissioner. The experts I spoke to for this piece didn't know of a single instance where the penal provisions have been invoked. 
Soft approaches, lukewarm orders 
Bajaj shared his experience of filing a complaint on behalf of a client against online travel portal MakeMyTrip (MMT) before the Chief Commissioner for Persons with Disabilities (CCPD). This was the only second time that a private entity was being pursued for website inaccessibility at the CCPD. In 2021, Bajaj himself had complained against healthcare app Practo Technologies. In that instance, the CCPD had relied on Sections 40 and 46 of the 2016 Act to clarify that the obligation to host accessible websites extended to private corporations as well. 
Its order further noted that for accessibility compliance, private websites will be required to follow the Guidelines for Indian Government Websites and also the guidelines issued by the Bureau of Indian Standards. Ultimately, however, the CCPD didn't impose any penalties on Practo and gave it nine months to update its website. 
Bajaj's client's contention against MMT was similar to the one he raised against Practo—the company had not complied with the mandate of having an accessible website within two years of the Act's enforcement. But, once again, the Chief Commissioner passed a lukewarm order observing that MMT was slowly but regularly updating its accessibility features. No fine was imposed on the company. 
Bajaj suggested that MMT had slacked off again since the closing of the case. "They haven't responded to any input on accessibility recently," Bajaj told me in September, "And today, I can't book a flight ticket if I want to travel on my own."
In response to queries posed by Supreme Court Observer in November, an MMT spokesperson claimed that the company has provided "full cooperation and support to the litigant as well as the Hon'ble Chief Commissioner." They further noted that for "a complex travel app like MMT, which operates across multiple platforms, operating systems, and is continuously updated, and provides multiple services and features, working on accessibility is an ongoing process, which requires continuous focus and attention." 
On the specific issues of login and onboarding flows, unlabelled icons, calendars and country/calendar switches, the MMT spokesperson claimed that they had "been fixed with voice over/talkback support." Notably, MMT's response did not provide a concrete timeline for the completion of the accessibility-related updates though they did say they were "in the middle of a comprehensive accessibility audit" with a company called Saralx. 
This accessibility audit suggests that the CCPD dispute has led to some form of introspection at the company. But to become a truly reliable institution, the CCPD must become a body willing to deploy its own power more effectively. Greater access to the most marginalised is critical. In Bajaj's view, one move that could improve access was live-streaming of important matters of the CCPD, as is the practice in High Courts and the Supreme Court. Another could involve making the complaint filing process less complicated. "A lot of complaints get rejected because this document or that document is not provided," Bajaj said, "You need to know how to negotiate the system properly." 
Narayan understands that each institution has problems, but she said that the broader issue is a lack of accountability on the part of the State. In its July 2023 order, the Supreme Court noted that 16 states and Union Territories, including Delhi, were not running the legally mandated fund to support disability programmes. 
According to the 2011 census, 69 percent of the disabled population in India lived in rural regions. A recent study of National Family Health Survey data reveals that disability was 51 percent more in the poorest wealth quintile than in the most affluent. 
To live with disability is to fundamentally experience the perils of this inequality. Narayan recalled speaking to an electrician who wanted to purchase a cochlear implant for his hearing-impaired daughter. This was an expensive proposition: even a change of parts can sometimes cost up to Rs 20,000. "They said that my daughter will be able to speak," the electrician said, according to Narayan, "I will sell everything if it comes to that but I want to see that happen."
Tireless assertion, tempered hope 
Despite sluggish progress on information collection and disclosure, the Supreme Court's proactive interest has provided some hope. Chief Justice D.Y. Chandrachud, who is on the Bench hearing the matter, is himself a parent of two foster daughters with disabilities. This makes the case a more intimate affair for Narayan who sees, in the Act's failure, reflections of the everyday struggles of her daughter when she was younger. "Only now, through this case, we are seeing state governments taking this matter a bit seriously," Narayan said." States such as Maharashtra seem to be lagging in compliance, but Narayan said that others like Tamil Nadu "have been progressive." 
Seema said that the families she works with have felt their voices being acknowledged by the Court. Bajaj, too, is somewhat hopeful of what the Bench can achieve over long-term hearing. In October 2023, the Supreme Court Committee on Accessibility published a report to make the court complex accessible for disabled lawyers, employees and visitors. (Bajaj has contributed to the report.) 
But this hope is heavily tempered with caution. With disability law implementation, there is a history of compliance only on paper. Seema shared that Kerala became the first state to submit detailed, district-wise appointments to District Level Committees after states were pressed to do it by the Supreme Court. But, in September 2023, when Seema reached out to a DLC member for help in an ongoing case, she found that, absurdly, the member did not know of their own appointment "She said she could not help me because she had not received any instructions or correspondence." 
Despite these setbacks, disability rights advocates continue to assert themselves. Narayan outlined the history of the movement to suggest that assertion is bound to it. "We had a Javed Abidi who raised hell and heaven to be heard," she said, referring to the tireless charge of the activist whose efforts contributed to the enactment of the 2016 law, "Then, we had a Jeeja Ghosh in Calcutta who shouted and screamed." Ghosh was perhaps the first person with cerebral palsy in India to adopt a child. "Whatever progress we have witnessed, it is because of people like these. But not everybody has the energy to do that." 
"It is not an academic issue for us—it is a lived experience," Bajaj said, "In my view, the Court should monitor the matter and hold regular hearings every two months until there is substantial compliance. And they should be clear that they mean business and that non-compliance will be taken to task."
In its July order, the Court directed all State governments to file a status report by 15 September. But only three parties—the Union, Mizoram and Chandigarh—filed status reports on time. The next hearing is scheduled for sometime in November 2023. With the next set of compliance reports from state governments awaited, and many issues on rights adjudication still unaddressed, there is a lot at stake. For Narayan, Seema and Bajaj, the fight will go on.