Analysis
The Phantom of the IT Act
DESK BRIEF: S 66A, has been struck down but continues to be used, reminiscent of Memo 618 in 'The Good Fight'.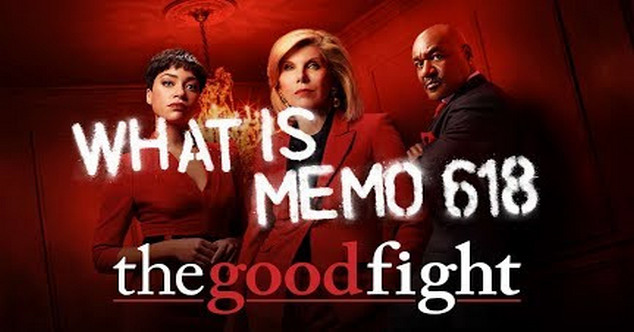 In The Good Fight, a legal-political drama centred around a Chicago based law firm, Diane Lockhart finds it impossible to do her job as a lawyer. Her attempts at summoning a powerful witness, who is a real estate magnate, fails. She is surprised by the Judge's refusal to enforce the law. When she tries to enquire further, she finds that cases themselves are going missing. Throughout the fourth season of the show, Diane probes this mystery. "What about the law?" she asks, exasperated. Then, she comes across 'Memo 618'. It is a 'secret law', not in the books, but enforced anyway. It forces judges, police and investigators to do what the powerful want.
While 'Memo 618' is fiction, reality in India has seen the enforcement of a law struck down by the Supreme Court. This is section 66A of the Information Technology Act, 2000 (IT Act, 2000). This section criminalises the sharing of false information for the 'purpose of causing annoyance, inconvenience, danger, obstruction, insult, injury, criminal intimidation, enmity, hatred or ill will'. In 2015, the Supreme Court had struck down the provision as unconstitutional for being vague and arbitrary. And in violation of the right to freedom of speech and expression.
But this did not stop the law from being used seven years after its demise.
In 2019, Priyanka Sharma, a BJP party worker, posted a meme on Facebook. The meme was a picture of West Bengal Chief Minister, Mamata Banerjee's face morphed on to an image of Priyanka Chopra at the 2019 Met Gala. Soon, she was charged with the dead s 66A. She was also charged with sharing explicit material (s 67A IT Act, 2000) and criminal defamation (s 500 Indian Penal Code, 1860).
For four days, Sharma was in judicial custody. The Supreme Court then heard her brother's plea for her release. The Court intervened and ordered that Sharma must be released on bail. The episode provoked debates on the 'right to meme'. But, Sharma's case is not unique. Research has found at least 1300 cases filed under S. 66A after it was struck down. There are countless stories of this phantom law.
Earlier this month, People's Union for Civil Liberties, an NGO, filed an application seeking directions to stop the use of s 66A. Prompted by this, the Home Ministry has also issued an advisory urging States and Union Territories not to invoke the provision. Will this law remain alive off the books like 'Memo 618', or will it finally be put to rest?
We are tracking the case here.
Click here to subscribe and receive more Desk Briefs like this.