Court Data
The Supreme Court's Translation Project is Slowing to a Halt
The Supreme Court has translated only 31 judgments since March 1st 2020 and is translating them into fewer languages.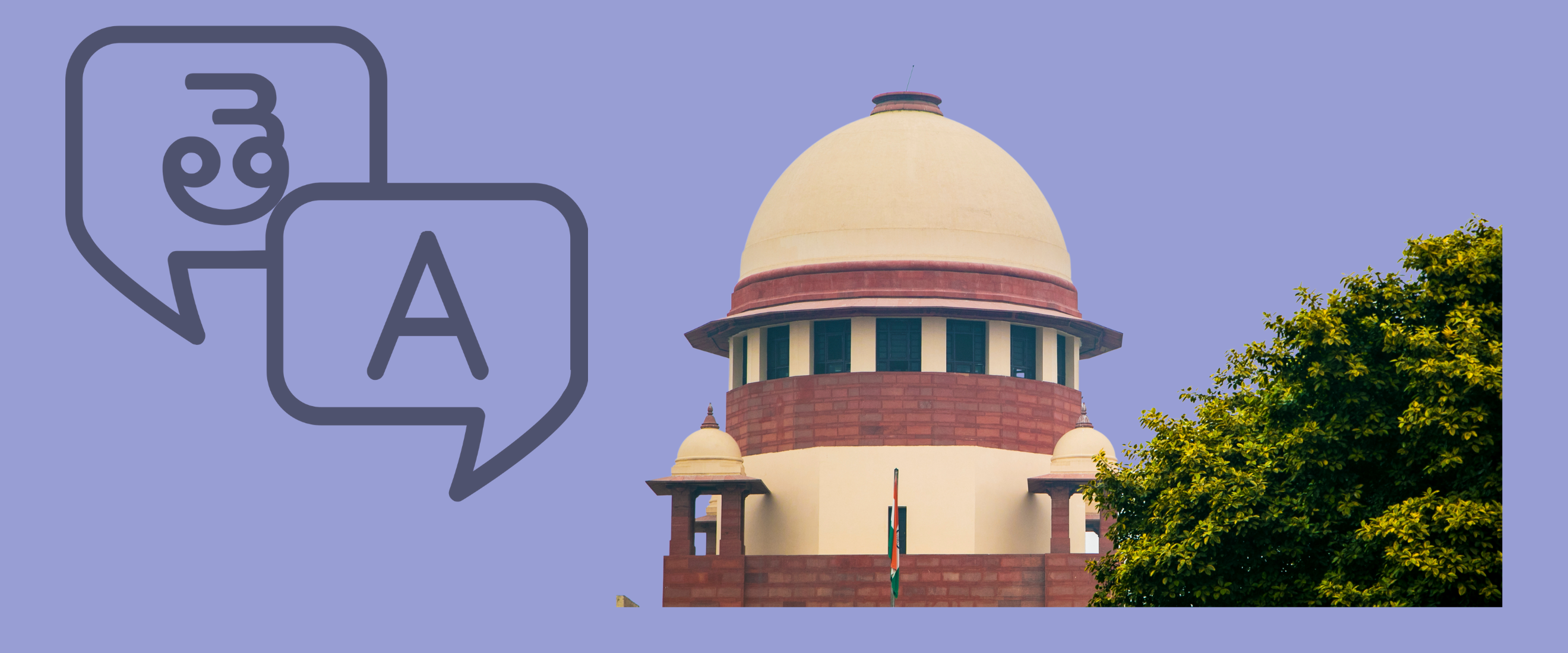 In November 2019, then CJI S.A. Bobde launched the Supreme Court Vidhik Anuvaad Software (SUVAS)—an AI software to translate judgments and orders into nine different vernacular languages. The stated motivation behind this launch was to improve the non-English speaking public access to judgments and orders and enable a better understanding of Court procedures. 
The Supreme Court's Annual Report for 2018-19 had already flagged language and access as a key concern. The SC prioritised 14 subject categories for translations. These included service law and criminal law matters where litigants from 'lower and middle strata of society' are often '…not well-versed in English.' 
However, the translation project has progressed slowly. We have previously analyzed the number and distribution of translated judgments between January 1st 2019 and February 29th 2020. We found that the SC has published translations of 232 judgments on their official website of which  49% (114) were in Hindi. Other translations include judgments in Odiya, Malayalam, Marathi, Tamil, Telugu, Kannada, Punjabi, Assamese, Bengali, Nepali and Urdu. 
In this post we assess whether the translation project has gathered pace, and analyse translations data between March 1st 2020 and October 31st 2021.
Surprisingly, the translation project appears to have fallen off the rails. Between March 2020 - October 2021 only 31 judgments were translated. In this period, no judgments were translated between September 23rd - December 31st 2020 or from July 2021.
Among the translated judgments, the highest number 13 (42%) were translated into Malayalam. Translations into Tamil (7), Odiya (6), Hindi (4) and Marathi (1) make up the rest. Significantly the percentage of Hindi translations has dropped from 49% to 13% between the two time periods. Moreover, judgments were translated into fewer languages in this period than the previous period of study.