Analysis
What's happened so far in 2020?
DESK BRIEF: In the first two months of 2020, the Supreme Court has prioritized the Sabarimala Review, which saw few substantive developments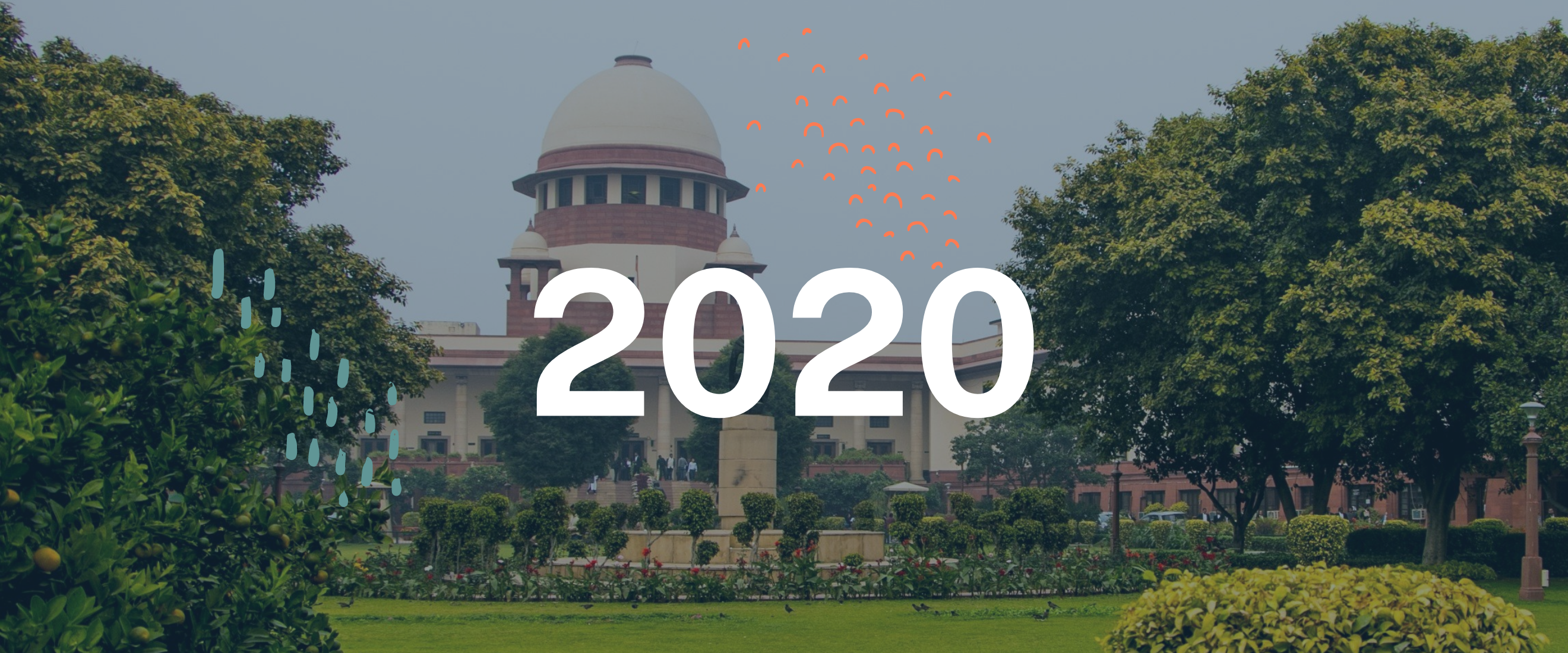 With the Supreme Court's Holi vacation coming to an end, let's take stock of the major legal developments from the first two months of 2020. Undoubtedly, the public's eye has been focused on the Citizenship Amendment Act (CAA) and Abrogation of Article 370 (Article 370) cases. The Court however has prioritized another matter – the Sabarimala Review. Nevertheless, much like the former two cases, the Sabarimala Review saw little by way of substantive developments.
The petitions challenging the CAA saw perhaps the least progress. On 22 January, the Court began to hear the case, only to discover that the Union had yet to be served with all the petitions. Attorney General K.K. Venugopal explained that the Union had only been served with roughly 60 of the over 130 petitions. The Court then gave the Union four weeks to file its reply and declined to issue an interim stay on the CAA.
Meanwhile, in the Article 370 case, the primary development pertained to whether the case should be referred to a larger bench. As we wrote about last week, Sr. Advs. Dinesh Dwivedi and Sanjay Parikh sought a referral on the ground that two pivotal earlier Article 370 judgments were in conflict with each other. However, the Court rejected the argument, observing that they arose out of different factual scenarios. Arguments will likely only resume after the Sabarimala reference concludes.
The Court has repeatedly signaled that it intends to prioritise the nine-judge Bench case arising out of the Sabarimala review petitions. On 14 November, under former Chief Justice Gogoi's watch, the Court referred certain overarching constitutional questions pertaining to freedom of religion to a larger bench. In doing so, it also tagged various other cases, which like Sabarimala, entailed tensions between religious freedoms and gender equality. Little progress has yet been made, as first the nine-judge Bench had to decide whether the reference was legitimate, given that it arose out of the Court's review jurisdiction. Then in February the Court was hit by an outbreak of swine-flu. Arguments are expected to resume after the Holi vacation.
To catch up on other developments, read our monthly reviews: January, February.
Stay tuned for updates,
SC Observer Desk
(This post stems from our weekly newsletter, the Desk Brief. Subscribe to receive these in your inbox.)