G.B. Patnaik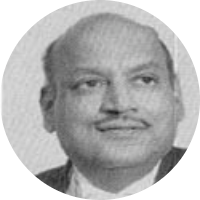 G.B. Patnaik
Former Chief Justice of India
Assumed Office8th Nov, 2002
Retired On18th Dec, 2002
Previously
Chief Justice of the Orissa High CourtMay 19th 1995 - November 9th 1995
Judge at Orissa High CourtJune 1st 1983 - May 18th 1995
Additional Government AdvocateJuly 19th 1974 - May 31st 1983
Standing Counsel for State GovernmentMarch 1st 1971 - July 18th 1974
EnrollmentFebruary 28th 1962
Profile
As an advocate, Justice Patnaik practised Civil, Criminal, Constitutional and company law. He was appointed as the Standing Counsel for the State of Orissa in 1971; Additional Government Advocate in 1974; and then as a Government Advocate.
He was elevated to the bench of the Orissa High Court in 1983. He became the Chief Justice of the Orissa High Court in 1995. He was elevated to the Supreme Court shortly after, in November 1995. In November 2002 he became the 32nd Chief Justice of India, succeeding Justice B.N Kirpal. His tenure as the CJI lasted only 1.3 months; significantly shorter than the average tenure for CJIs of 1.5 years.
In his term at the Supreme Court, he authored 420 Judgements and was a part of 3128 benches.
Justice Patnaik's judgments largely pertain to criminal, service and constitutional matters. As a Supreme Court Judge, he also dealt with several property and civil cases.
Notable Judgments
In 2001, Justice G.B. Pattanaik headed the Constitutional bench consisting of S. Rajendra Babu, D.P. Mohapatra, Doraiswamy Raju and Shivaraj V. Patil in Danial Latifi & Anr v, Union Of India. The bench held that the maintenance to be paid by Muslim husbands extended beyond the iddat period, as per the Muslim Women (Protection of Rights on Divorce) Act, 1986. Further, the Bench also held that the Act was not unconstitutional. This case was important in establishing the rights of Muslim women in India.
In March 2002, Justice G.B. Patnaik along with Justice R.P Sethi judged a suo moto contempt case against author Arundhati Roy. The bench held that the derogatory statements made in her affidavit which were prima facie contemptuous scandalised the Court's authority with 'mala fide intentions'. Further, they also held that when the court is criticised during the pendency of a case, it diminishes the public's faith in the Judiciary. The criticism of the Court as an institution rather than of an individual judge in the court was held to fall out of the purview of 'fair criticism' of the Court.
In October 2002, in the landmark T.M.A.Pai Foundation & Ors v. State Of Karnataka & Ors, Justice Patnaik was part of the majority judgement that held that minority groups have the right to establish and administer educational institutions under Article 30(1) read with Article 29(2) of the Constitution. The bench also held that only the State has the right to determine the status of a linguistic or religious minority.