Indira Banerjee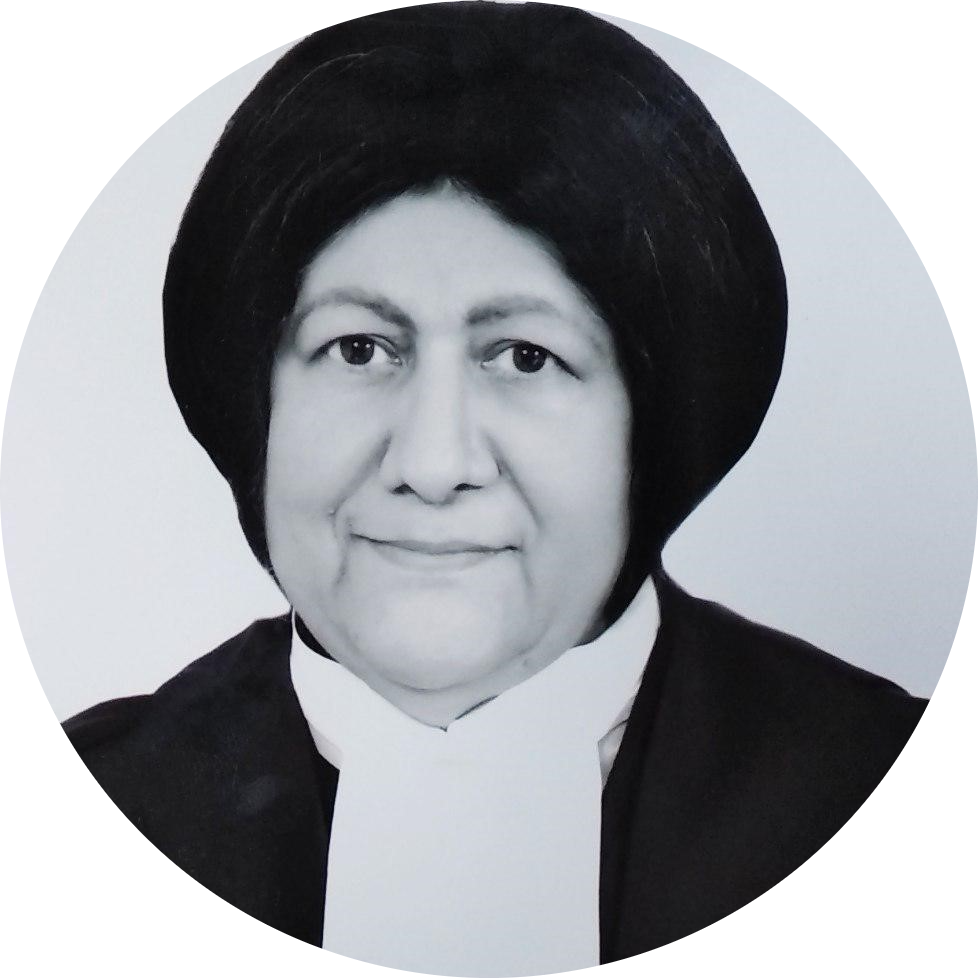 Indira Banerjee
Former Judge of the Supreme Court of India
Assumed Office7th Aug, 2018
Retired On23rd Sep, 2022
Previously
Chief Justice of the Madras High CourtApril 5th 2017
Permanent Judge of the Delhi High CourtAugust 8th 2016
Permanent Judge of the Calcutta High CourtFebruary 5th 2002
EnrolmentJuly 5th 1985
Profile
Justice Indira Banerjee was the 8th woman to be a judge in the Supreme Court. Banerjee J graduated from Presidency College and received her LL.B from College of Law, Calcutta University. In February 2002, she was appointed as a Judge of the Calcutta High Court. She was transferred to the Delhi High Court in August 2016 before being appointed as the Chief Justice of the Madras High Court in April 2017.
Banerjee J was elevated as a judge of the Supreme Court on August 7th 2018 and retired after a four-year tenure on September 23rd, 2022. 
Post-Retirement
At the time of writing, Justice Banerjee has not made any announcements regarding her career following her retirement from the SC. However, she has made notable public appearances and statements. 
Mere days after her retirement on September 23rd, 2022, she gave an interview to Bar and Bench. She spoke about the difficulties women face in the legal profession as they must balance their career with the expectation of taking care of their families and households. 
On November 17th, 2022, Justice Banerjee was present for the launch of a report titled 'A Decade of POCSO: Developments, Challenges and Insight from Judicial Data'. At the event, she highlighted the plight of young couples where there is a minimal age difference between partners but the girl is still below the age of consent. In these situations, she said the law is often exploited by the girl's family against the boy because of religious or caste-based motivations.
On January 4th, 2023, Justice Banerjee joined the National University of Juridical Sciences as a Visiting Professor.
Notable Judgments
A five-judge Bench in Rajendra Diwan v Pradeep Kumar Ranibala (2019) held that Section 13(2) Chhattisgarh Rent Control Act, 2011 was unconstitutional due to legislative incompetence. Banerjee J authored the unanimous opinion.
She held that State Legislative Assembly had wrongly conferred appellate jurisdiction to the Supreme Court. This judgment meant that even in instances of the Rent Controller and Rent Control Tribunal concurring in their decisions, an appeal would have to be heard by the Supreme Court. Justice Banerjee noted that the High Courts exercised supervisory jurisdiction over tribunals and emphasised that allowing direct appeals to the Supreme Court would be inefficient.
Banerjee J authored the unanimous opinion of a three-judge Bench in Dattatraya v State of Maharashtra (2019). The appellant's death sentence was reduced to life imprisonment due to a lack of pre-meditation. The appellant had been accused of murdering a minor girl. Justice Banerjee emphasised that the accused had received unsatisfactory legal aid, pointing out non-assistance by a social worker and no attempt to place the mitigating circumstances on record. Further, she observed that the trial court failed to consider the question of reform when imposing the death sentence.
In Sushila Aggarwal v State (NCT of Delhi) (2020), a five-judge Bench clarified that there is no time limit on when individuals can seek anticipatory bail under Section 438 of the Code of Criminal Procedure, 1973. Banerjee J authored a concurring opinion, observing that the protection does not automatically expire when an accused is summoned to Court. It is open to the Court to impose appropriate conditions for anticipatory bail.