Rajesh Bindal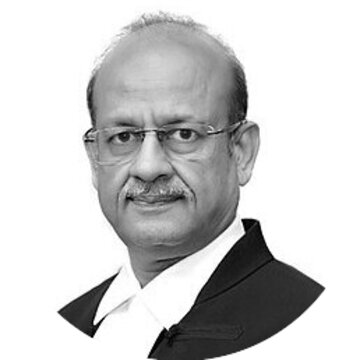 Rajesh Bindal
Sitting Judge of the Supreme Court of India
Assumed Office13th Feb, 2023
Retires On15th Apr, 2027
Previously
Chief Justice of Allahabad HCOctober 11th 2021 - February 12th 2023
Acting Chief Justice of the Calcutta HCApril 29th 2021 - October 10th 2021
Judge of the Calcutta HCJanuary 5th 2021 - April 28th 2021
Acting Chief Justice of Jammu and Kashmir HCDecember 9th 2020 - January 4th 2021
Judge of the Jammu and Kashmir HC November 19th 2018 - December 8th 2020
Judge of Punjab and Haryana High Court March 22nd, 2006 - November 18th 2018
Profile
Early life and Education
Justice Rajesh Bindal was born in Ambala, Haryana on April 16th,1961. He received his LL.B. from Kurukshetra University in 1985 and started practising at the Punjab & Haryana High Court the same year. 
Career as an Advocate
He represented various government departments in Punjab and Haryana. These included the Punjab & Haryana Employees Provident Fund Organization, and the Haryana Income-tax Department.
He also represented Haryana and Punjab before the Central Administrative Tribunal until he was elevated as a judge.
Career as a Judge
Justice Bindal was appointed as a Judge at the Punjab & Haryana HC in 2006 and served there for twelve years till 2018. During this time, he disposed of around 80,000 cases. He also chaired several committees. For instance, he was the chairperson of a committee constituted by the Ministry of Women and Child Development to study Civil Aspects of International Child Abduction Bill, 2016.
After his transfer to the Jammu & Kashmir HC in 2018, his was committed to making legal instruments more accessible to the public and using technology to better the legal field. His efforts are visible through his involvement in countless committees for computers, finance, building and infrastructure, information technology, and legal services.
He was transferred to the Calcutta HC in January 2021. In April 2021, he was appointed as the Acting Chief Justice of the Calcutta HC until he was appointed as the Chief Justice of the Allahabad HC in October 2021.