S.H. Kapadia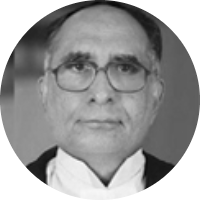 S.H. Kapadia
Former Chief Justice of India
Assumed Office5th Dec, 2010
Retired On28th Oct, 2012
Previously
Chief Justice of Uttarakhand High CourtAugust 5th 2003 - December 17th 2003
Judge of the Special Court (Trial of Offences Relating to Transaction in Securities) Act, 1992October 15th 1999
Permanent Judge of the Bombay High CourtMarch 23rd 1993 - October 14th 1999
Additional Judge of the Bombay High CourtOctober 8th 1991 - March 22nd 1993
Profile
Justice S. H. Kapadia was a judge in the Supreme Court for nine years, of which he served as its Chief Justice for two years and two months.
Born on September 29th 1947, Justice Kapadia attended the Government Law College, Mumbai. He enrolled in the bar on September 10th 1974 and practised in the Bombay High Court. He represented government enterprises including the Bombay Municipal Corporation and the Department of Income Tax. After seventeen years of practice, he was appointed as an Additional Judge of the Bombay High Court in 1991. Two years later, in 1993, he was elevated as a permanent judge.
In August 2003, he was transferred to the Uttaranchal High Court as its Chief Justice and was soon elevated as a judge of the Supreme Court in December. After serving as a judge for seven years, he was nominated as the Chief Justice of India on May 12th 2010.
During his nine-year term at the Supreme Court, Justice Kapadia authored a total of 305 judgements and was a part of 1074 benches. He authored the most judgments in 2007: 76.
Justice Kapadia predominantly worked on tax law. He was involved in landmark cases around tax, media reporting and governmental accountability.
Notable Judgments
In Centre for PIL v. Union of India, the Justice Kapadia led bench held the appointment of P J Thomas as the Central Vigilance Commissioner as illegal and ultra-vires. Even though the Government is not answerable to the Court for its policy decisions, it is accountable for its legality and concluded that the Government disregarded proper procedure in Thomas' appointment.
In the case of Sahara India Real Estate Corporation Limited v. Securities and Exchange Board of India, Justice Kapadia had to address media reporting on judicial pronouncements. While acknowledging that it was important to preserve the privacy of the parties, he noted the importance of freedom of the press and imparting information. Instead of creating overarching guidelines, he gave the judges the subjective power to bar media reporting in a case that could "create a real and substantial risk of prejudice to the proper administration of justice or the fairness of the trial".
The Income Tax department in Vodafone International Holdings v. Union of India had issued a notice to Vodafone claiming that the transaction between a company acquired by it outside India with another foreign company invoked tax on capital gains in India. Justice Kapadia, however, stated that since both the companies were foreign, and did not execute their functions within India, they are not liable for being taxed for this transaction.