V. Ramasubramanian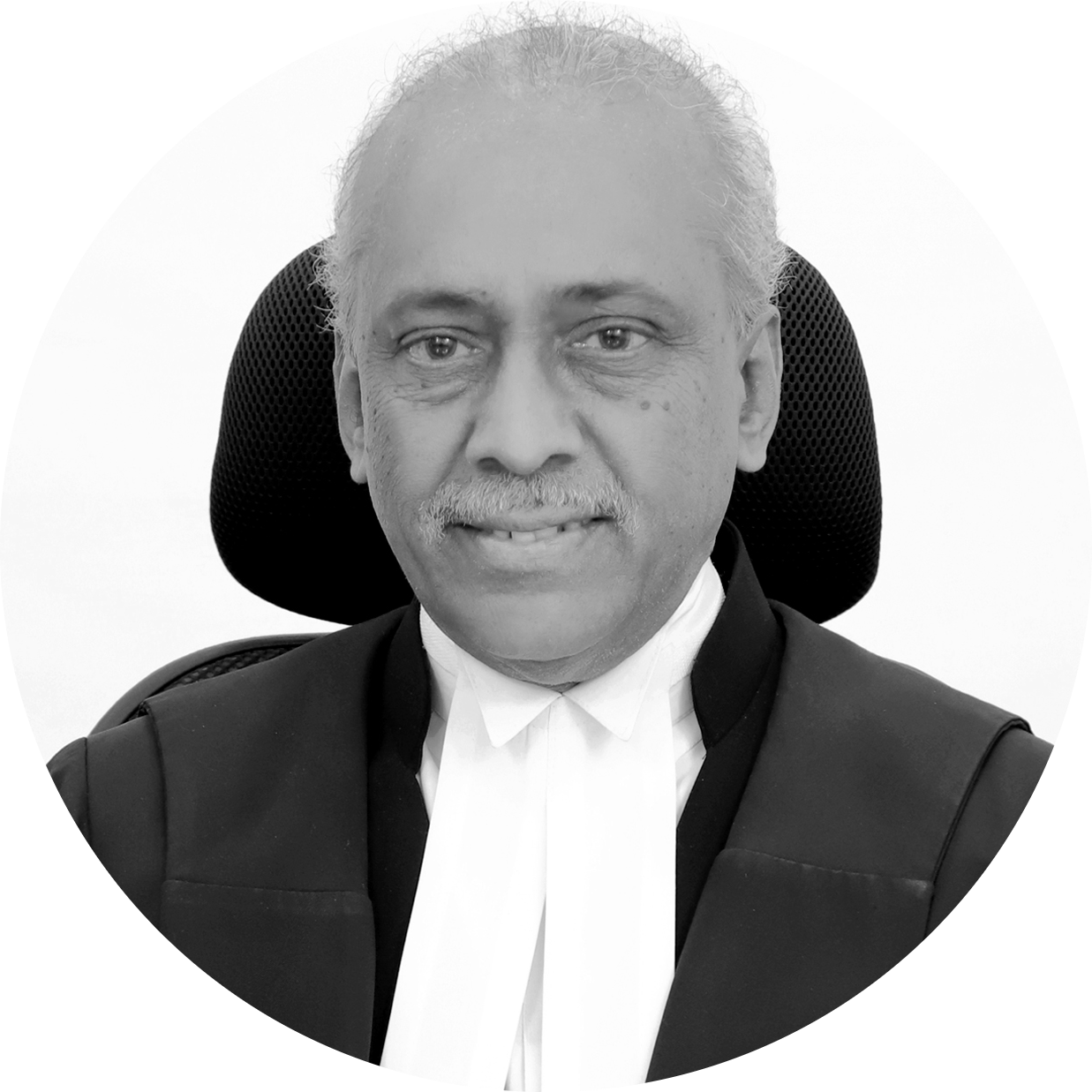 V. Ramasubramanian
Former Judge of the Supreme Court of India
Assumed Office23rd Sep, 2019
Retired On29th Jun, 2023
Previously
Chief Justice of the Himachal Pradesh High CourtJune 22nd 2019 - September 22nd 2019
Judge of the Telangana High CourtApril 27th 2016 - June 21st 2019
Judge of the Madras High CourtJuly 31st 2006 - April 26th 2016
EnrollmentFebruary 16th 1983
Profile
Education and Career as an Advocate
Justice V. Ramasubramanian completed his LL.B. from Madras Law College and joined the Bar in 1983. Before being elevated to the bench, he practised law before a variety of judicial forums for around 23 years, including before the Madras High Court, Central and State Administrative Tribunals, City and Small Causes Court, State Consumer Commission and District Consumer Forum. Although his areas of practice were diverse, he specialised in service matters.
Career as a Judge
He was appointed as an Additional Judge of the Madras High Court in July 2006, where he went on to become a permanent judge in November 2009. He continued to serve in the Madras High Court until 2016 when he was transferred to the common High Court for Andhra Pradesh & Telangana upon his request. When the High Court was bifurcated in 2019, he was retained as a judge of the High Court of Telangana. In June 2019, he took charge as the Chief Justice of the Himachal Pradesh High Court. On September 23rd, 2019 Justice Ramasubramanian was appointed as a Judge in the Supreme Court.
Figure 1 shows that Justice Ramasubramanian authored 100 Judgements, and has been a part of 302 Benches during his tenure so far.
An analysis of available data indicates that a large percentage (23%) of his judgments are in the area of Civil law. Other areas in which he has authored a substantial number of judgments are criminal (20%), property (11%) and banking (8%).
Notable Judgments
In Internet and Mobile Association of India v Reserve Bank of India on 4 March 2020, a Bench comprising Justice Rohinton F. Nariman, Aniruddha Bose and V. Ramasubramanian set aside the Reserve Bank of India (RBI) circular. This circular had prevented financial services from trading in cryptocurrencies, such as Bitcoin and Ethereum. Authoring the judgment, Justice Ramasubramanian reasoned that the RBI's circular imposed disproportionate restrictions, observing that it had failed to demonstrate that virtual currency trading causes harm to banks and other types of financial institutions. In effect, the judgment opens up India to crypto-currencies.
In Kapico Kerala Resorts Pvt. Ltd. v State of Kerala & Ors Justice Ramasubramanian, on behalf of Justices R.F. Nariman and A. Bose, authored a judgment ensuring the application of environmental protections in Kerala's coastal areas. The Bench upheld a Kerala High Court order that had directed Kapico Kerala Resorts to cease encroaching land on Vaamika Island. The island sits on Vembanad Lake which is a designated 'Critically Vulnerable Coastal Area'. In upholding the High Court's order, Justice Ramasubramanian observed that there was no scope for revisiting the High Court's judgment merely based on minor 'ancillary issues' that the High Court had failed to deal with.
On December 3rd 2019, Justice Ramasubramanian authored an important judgment in Embassy Property Developments Pvt. Ltd. v State of Karnataka & Ors with regards to the jurisdiction of the National Company Law Tribunal (NCLT) in Insolvency and Bankruptcy Code, 2016 (IBC) proceedings. There were two key issues before the Court. First, whether the NCLT and NCLAT have jurisdiction to look into fraud in an IBC proceeding. Second, whether a High Court could interfere with an NCLT order in an IBC proceeding and thereby ignore the statutory remedy of appeal to the National Company Law Appellate Tribunal (NCLAT). On the first question, Justice Ramasubramanian concluded that the NCLT and NCLAT enjoyed the jurisdiction to look into fraud under Section 65 of the IBC. In answering the second question, he held that a High Court could interfere in instances where the NCLT had lacked the jurisdiction to entertain a proceeding in the first place.
Perhaps counter-intuitively, given the above observations, he upheld the Karnataka High Court's interference with the specific NCLT Order in question. While he agreed that NCLT could hear matters about fraud, he nevertheless concluded that it lacked jurisdiction to hear the proceedings in question. In particular, he held that the NCLT lacked jurisdiction to hear an application against the Government of Karnataka for a direction to execute deeds for extending a mining lease. Therefore, he upheld the High Court's order. He was joined on the Bench by Justices R.F. Nariman and A. Bose.