Analysis
#2 Sabarimala Temple Entry
Sabarimala temple practice excluding women from entering the temple challenged as unconstitutional.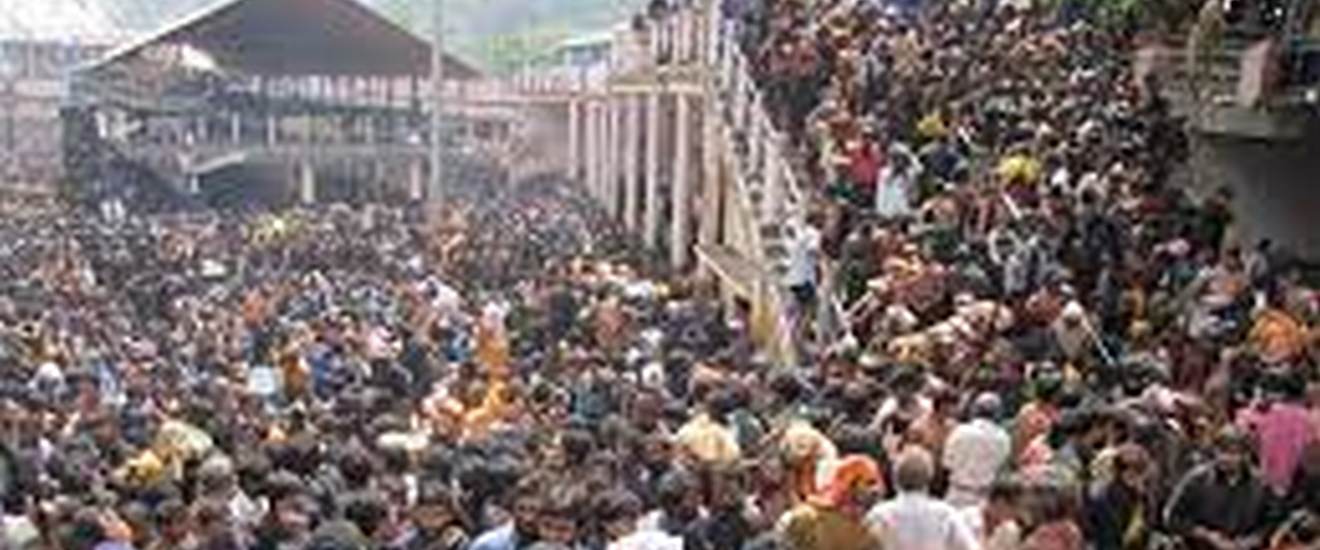 Young Indian Lawyers Association vs. State of Kerala
2.1 – Why was the customary Sabarimala Temple practice challenged in the Supreme Court?
2.1.1 – The Sabarimala Temple dedicated to Lord Ayyappa customarily denied entry to women of a menstrual age. This custom was given legal protection by the Kerala Hindu Places of Public Worship (Authorization of Entry) Rules, 1965 and administered by a State government authority – the Travancore Devaswom Board.
2.1.2 – Who are the parties?
The Kerala HC in 1991 upheld the Sabarimala custom. The Indian Young Lawyers Association filed a new Public Interest Litigation in the Supreme Court in 2006, challenging the custom.
The respondents included the Devasom Board, the Chief Thantri (Chief Priest) and the Pandalam Royal Family (PRF), which had built the Sabarimala temple for Ayyappa, supported the customary practice.
The LDF led government supported the petition. Whereas in 2016, the Congress-backed UDF government had opposed the entry of women.
2.2 – Does this customary practice violate fundamental rights?
2.2.1 – The petitioners argued that the custom violates the fundamental rights to equality, dignity and freedom of religion of female worshippers. Senior Counsel Indira Jaising also argued that the custom violated Article 17, stating that untouchability should extend to include gender-based exclusion.
2.2.2 – The Travancore Devaswom Board argued that it had the absolute right to manage the internal affairs of the Temple, citing Article 26. This right includes the right to decide who may enter.
2.3 – Did all the judges agree with the petitioners?
On 28th September 2018, a 4:1 majority held that the custom is unconstitutional as it violated a woman's right to equality and freedom of religion.
Indu Malhotra J dissented saying that the petitioners, as non-devotees, lacked the standing to file this PIL and she affirmed a strong respect for a denomination's right to manage its own internal affairs.

For a high definition image, click here
2.4 – Do women of a menstruating age now enter the Sabarimala Temple?
2.4.1 – 3 months after the judgment, no woman has been able to enter the Sabarimala temple. For an account of failed efforts to enforce the judgment, see here.
2.4.2 – 49 review petitions have been filed. Admission hearings will begin in mid-January.
2.5 – 5 Must Reads
2.5.1 – Elizabeth Sheshadri analyzes the judgment, in the context of the "Essential Religious Practice" doctrine.
2.5.2 – Rajeev Dhavan supports Indu Malhotra's dissent that religious practices and belief should be protected under the Constitution.
2.5.3 – Aathira Konikkara interviews PK Sajeev on the Brahminisation of Ayyappa, an Adivasi deity.
2.5.4 – MC Rajan writes on the politicization of the Sabarimala row.
2.5.5 – Vinay Lal puts forward that "menstrual politics is at the heart of the Sabarimala entry controversy"