Court Data
22.9% of pending SC case cannot be heard
22.9% of the total pending cases before the Supreme Court are non-hearable.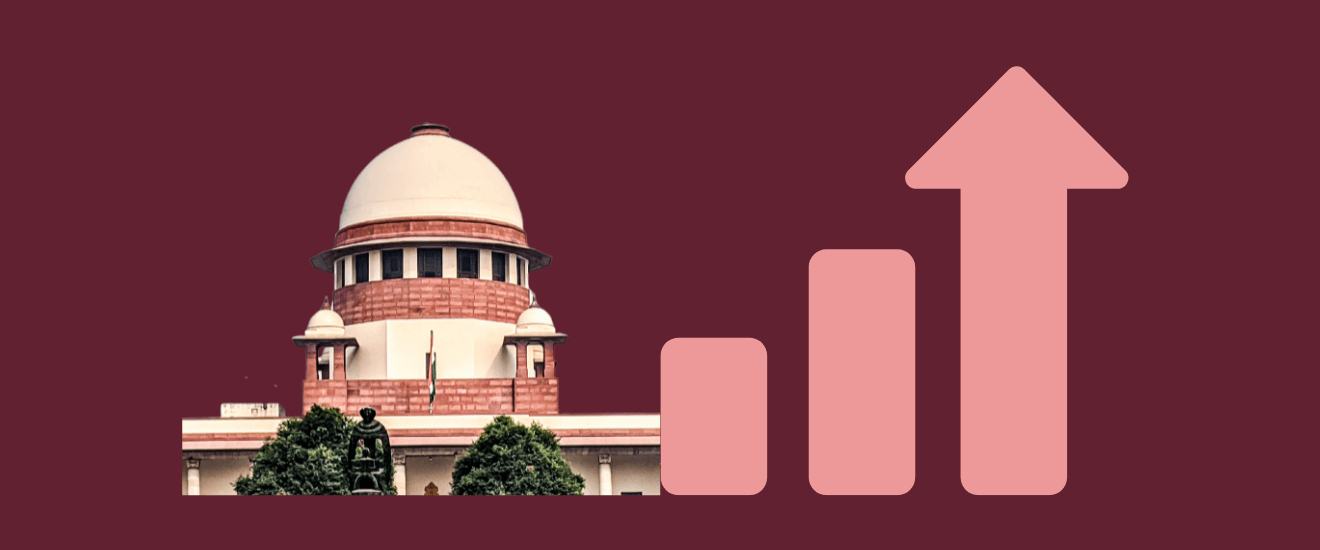 On March 1st 2019, the Supreme Court of India had 57,785 cases pending before it. 12,757 of these cases are 'Incomplete Admission Matters' and 500 are 'Not-Ready Regular Hearing Matters'. In other words, 22.9% of the pending cases before the Supreme Court cannot be heard — they are non-hearable.
In order to address this problem, the Supreme Court on February 1st announced that it would no longer accept fresh cases that are missing necessary documents or annexures.
Another strategy the Court seems to have adopted is to dismiss such non-hearable cases in mass. On March 26th, Ranjan Gogoi CJI summoned the litigants in 750 non-hearable cases. He gave them 2-weeks to clear defects, stating that the cases would otherwise be dismissed, reported Krishnadas Rajgopal for The Hindu.
Read more about how the Supreme Court has succeeded in reducing pending non-hearable matters in 2018 here.
Data sourced from sci.gov: Monthly Pendency Report March 2019