Analysis
Constitutionally Protected Bribery?
DESK BRIEF: The Supreme Court has yet to decide if MLAs can claim immunity after taking bribes to vote in Rajya Sabha elections.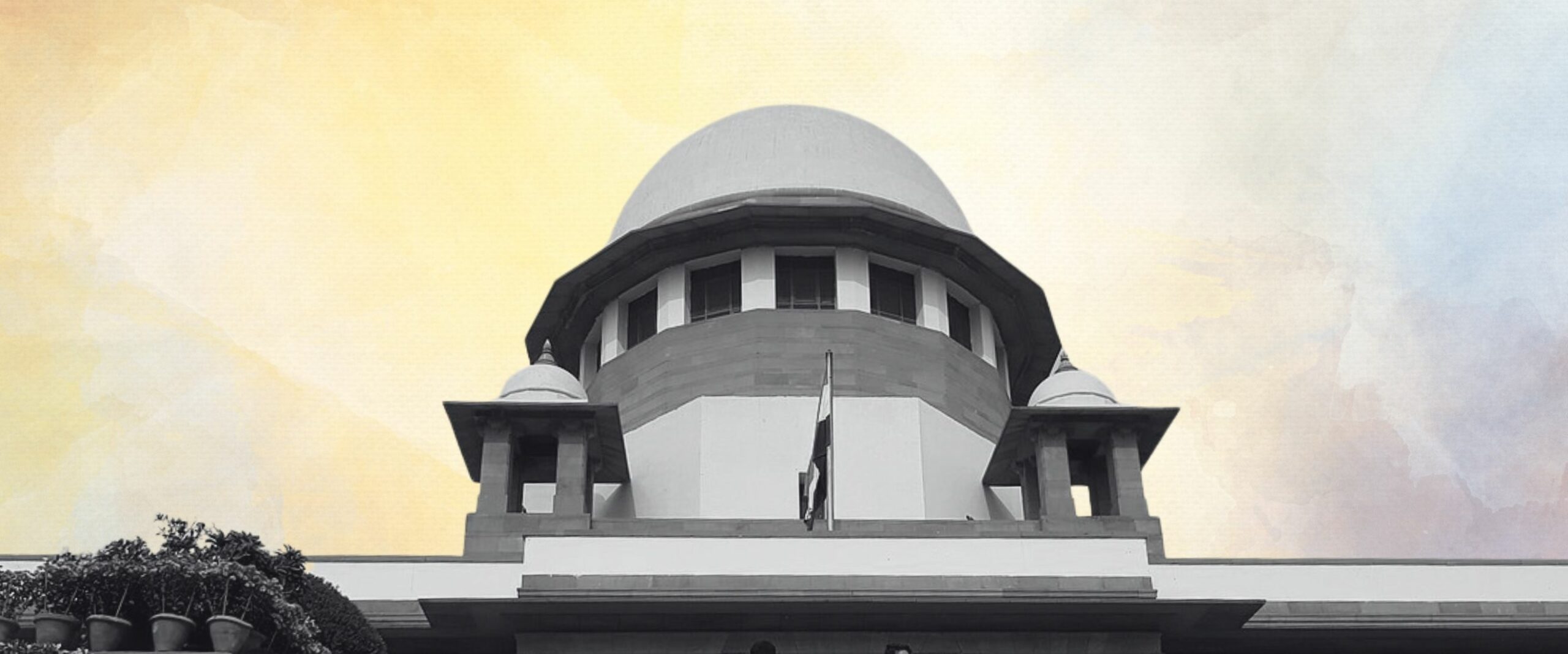 On Monday, the Election Commission of India announced that elections for 24 vacant Rajya Sabha seats will take place two weeks from now, on 19 June. Several seats will be very closely contested, with the ruling BJP pushing hard to gain a majority in the Rajya Sabha. The jostling is already in full swing. On Thursday, two Congress MLAs from Gujarat resigned and a third is expected to follow suit.
Meanwhile, the Supreme Court has yet to decide if MLAs can take bribes to vote in Rajya Sabha elections, without facing criminal charges. Article 194(2) of the Constitution gives MLAs immunity from court proceedings for anything they said or voted for in their Legislative Assembly. The Court must rule on whether this immunity extends to actions done in connection with a vote, such as giving or taking a bribe to influence a vote.
Back in 1998, a narrow 3:2 majority of the Court ruled that Members of Parliament (MPs) 'can claim immunity from prosecution on a charge of bribery in a criminal court'. It was looking into the bribery scandal that had rocked Prime Minister PV Narasimha Rao's Congress Government. Prime Minister Rao had allegedly bribed several MPs to vote against a 1993 'No Confidence Motion', which would have ended his Government. The Supreme Court gave immunity to the MPs who took the bribe, citing legislative privilege under Article 105(2) – the parliamentary equivalent of Article 194(2).
The Court is now revisiting the issue but at the state level. The latest controversy arose when Jharkhand MLA Sita Soren allegedly took a bribe to vote for a candidate in the 2012 Rajya Sabha elections. Despite the Narasimha Rao precedent, the Jharkhand High Court ruled that she couldn't avail of Article 194(2). Splitting hairs, the High Court reasoned that there must be a connection between the bribe taken and vote made. Since Sita Soren didn't end up voting for the candidate she had promised to endorse, the High Court concluded that she couldn't use her vote to claim immunity under Article 194(2).
In a strange coincidence, Sita Soren happens to be the daughter-in-law of one of the accused in the Narasimha Rao scandal – Shibu Soren. Back in the '90s, the Supreme Court was hesitant to infringe upon the legislature's independence, a basic feature of the Constitution. Sita Soren will be hoping the Court extends her the same immunity.
Sincerely,
SC Observer
---
This post is extracted from our weekly newsletter, the Desk Brief. Subscribe to receive these in your inbox.