Analysis
Court to have single judge benches
The Supreme Court has announced that specific matters related to transfers of cases and bail will be heard by a single judge bench.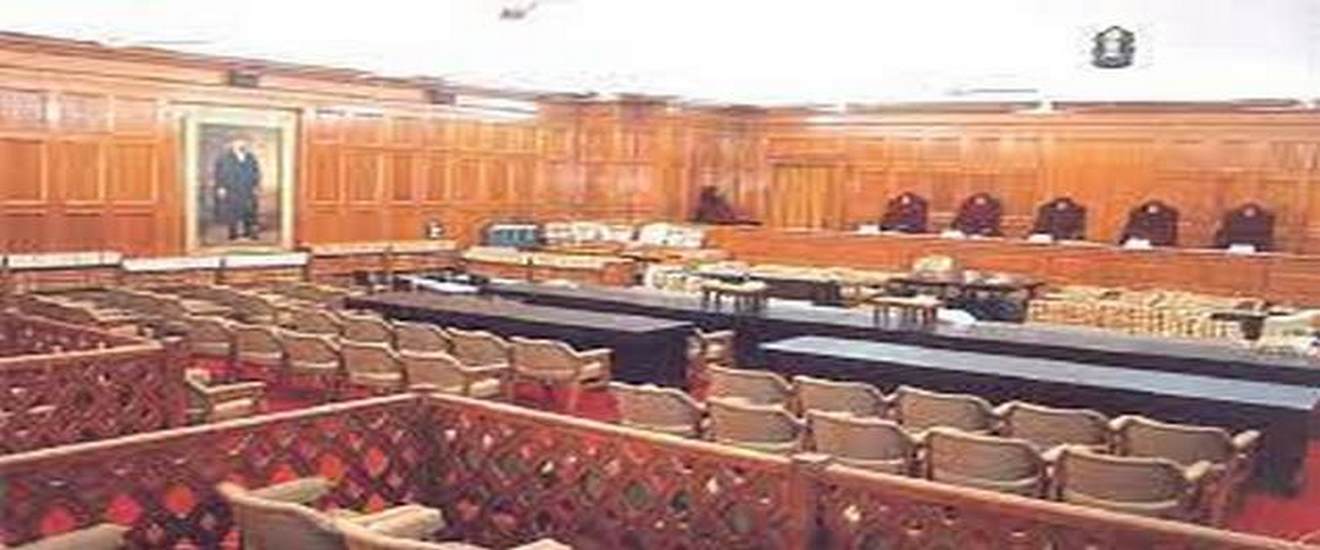 On May 11th, the Supreme Court notified that certain matters related to bail and transfer of cases will be heard by a "judge sitting singly". This marked a break from the Court's long standing tradition of hearing cases in benches of two or three judges. In this post, we look at the relevant laws which provide for the constitution of benches in the Court.
Rule making powers under Article 145
The Supreme Court judges typically sit to hear cases in open court, in what are called benches. Usually, these benches comprise two to three judges. On occasion, the Court forms five judge benches to examine the correctness of smaller bench decisions. Likewise seven judge benches can be formed to look into a decision of a five judge bench and so on and so forth. The largest bench formed so far comprised thirteen judges in the Kesavananda Bharati case (1973).
Article 145 of the Constitution of India empowers the Supreme Court to formulate rules in relation to the practice and procedure of the Court. Specifically, Article 145(2) states that the Court may provide for in these rules, the minimum number of judges who are to decide various cases. Thus, the Court has the discretion to decide what kind of benches should deal with what kind of matters.
The only qualification on the Court's above power is that a minimum of five judges is needed to hear matters which involve substantial questions of constitution.
Lower limit as per the Supreme Court Rules, 2013
Pursuant to this power under Article 145, the Supreme Court has drawn up a set of rules to regulate its procedure, called the Supreme Court Rules, 2013. Within these Rules, Order VI lays down the procedure in relation to the constitution of benches.
Order VI Rule 1 states that normally all matters shall be heard by a bench consisting of "not less than two judges". Nevertheless, the provision does not rule out the possibility of a single judge hearing cases. In fact, Rule 6 of Order VI envisages scenarios where a single judge during vacation may hear certain matters.
Latest amendment to the Rules
In August 2019, the Supreme Court made a number of changes to these Rules. On 11 May 2020, the Supreme Court notified that one of these changes was to Order VI, Rule 1 pertaining to composition of benches. As per this change, the following categories of cases, starting from 13 May, may be heard by a "judge sitting singly":
Special Leave Petitions arising out of grant, dismissal or rejection of bail applications and anticipatory bail applications in offences involving not more than 7 years' imprisonment;
Application for transfer of criminal or civil cases from one High Court to another High Court or one trial court to another trial court in another state.
Although the Supreme Court Rules do not often come in the public glare, it recently caught attention in the Sabarimala Reference. In the Sabarimala Reference, various parties had contended that the reference was illegitimate. One of the grounds relied upon by these parties was that Order XLVII of the Rules did not allow for such a referral.
But, the Supreme Court rejected this challenge, holding Order XLVII specifies grounds for review in civil and criminal proceedings. The Sabarimala review petitions stemmed from a Public Interest Litigation – i.e. a writ proceeding. Thus, the Court concluded that the restrictions under Order XLVII cannot apply to the Sabarimala review petitions.