The Desk
Criminalisation of Politics
Election candidates can only be disqualified upon conviction and not upon the framing of criminal charges.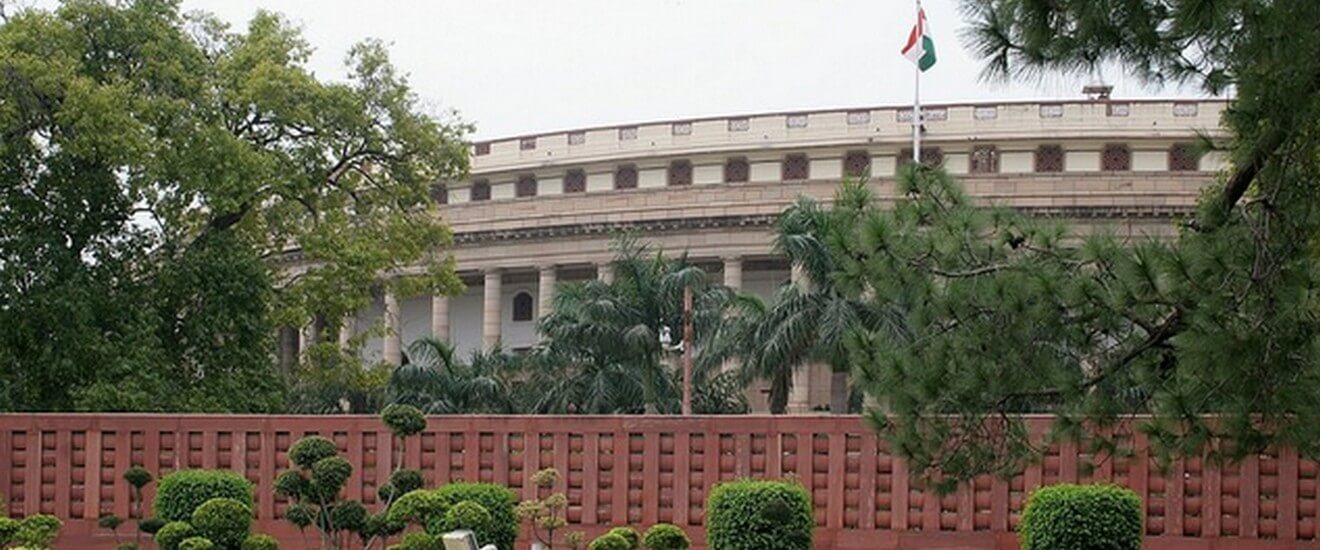 On September 25th, the court in Public Interest Foundation case decided that it does not have the authority to disqualify electoral candidates upon framing of criminal charges. Presently, the electoral candidates are disqualified only upon conviction and the court respected the separation of power by not adding more disqualification. However, the court issued a slew of guidelines, including asking the Parliament to enact a relevant law and asking Election Commission to give wide publicity to candidates' criminal antecedents in print and electronic media. The court has made regular interventions in addressing the menace of criminalisation of politics. Here, we map some of the previous Supreme Court interventions on the issue.
2002: Union of India v Association for Democratic Reforms
The Court in dealing with the question of criminalization of politics held that under the Indian Constitution, electors had a fundamental right to know the antecedents of candidates contesting elections to hold public office. The court read in 'right to be informed' as a right flowing from freedom of speech and expression.
Election Commission was directed to secure affidavits by candidates recording all particulars relating to past or pending criminal charges or cases against them. This included information as to whether the candidate was convicted/acquitted/discharged of any criminal offence in the past. Additionally, if convicted, the quantum of punishment that was awarded; and whether prior to six months of filing of nomination, the candidate was accused of an offence punishable with minimum two years of imprisonment.
2004: PUCL v UOI
The Peoples Union for Civil Liberties approached the Supreme Court challenging Section 33B of the Representation of People (Third Amendment) Act which nullified the decision in Association for Democratic Reforms (2002) by providing that candidates contesting elections need not file affidavit of criminal antecedents and particulars as directed by the Court.
This provision was held unconstitutional and void as it infringed the "right of electors' to know", a constituent of the fundamental right to free speech and expression and hindered free and fair elections, which is part of the basic structure of the Constitution. Subsequently, all criminal records and antecedents of candidates contesting elections are now mandated to be matters of public record.
2005: K. Prabhakaran v P. Jayarajan
The Court elucidated upon the scope and purport of Section 8(3) of the Representation of Peoples Act, 1951 which provides criteria for disqualification. It was observed that the purpose of enacting disqualification under Section 8(3) of RPA is to prevent criminalization of politics. Those who break the law should not make the law. Generally speaking, the purpose sought to be achieved by enacting disqualification on conviction for certain offences is to prevent persons with criminal background from entering into politics and governance. Persons with criminal background pollute the process of election, as they have no reservation from indulging in criminality to win an election. Thus, Section 8 seeks to promote freedom and fairness at elections. The provision has to be so meaningfully construed as to effectively prevent the mischief sought to be prevented.
2013: Lily Thomas v UOI
A 2 Judge bench of the Supreme Court in 2013 ruled that Members of Parliament, Legislative Councils and Legislative Assemblies convicted of crimes where they had been awarded a minimum sentence of 2 years imprisonment would cease to be members of the house to which they were elected from the date of sentencing. It further struck down the provision, which allowed convicted members a 3 month time period for appeal against the conviction and sentencing and held that those convicted would suffer immediate disqualification.
2014: Manoj Narula v UOI
A 5 Judge Bench of the Supreme Court was dealing with the question whether persons with criminal backgrounds and antecedents or those accused of heinous crimes were fit to be appointed as Ministers in Central and State Governments.  Recognizing the limitations of the powers of the Court in matters of appointment of Ministers, it was held that the judiciary could not read a disqualification not contemplated by the statute into Article 75(1). The Court left the appointment of Ministers with a criminal past to the discretion of the Prime Minister. However, it recorded that it can always be legitimately expected that the Prime Minister, while delivering on the Constitutional expectations, would consider not choosing a person with criminal antecedents against whom charges have been framed for heinous or serious criminal offences or charges of corruption to become a minister of the council of ministers.
The Law Commission in its 244th Report recorded that disqualification upon conviction had proved ineffective in preventing the criminalization of politics. Disqualification at the stage of framing of charges, accompanied by other legal safeguards could be an effective means to curb such criminalization. It also recommended that the punishment for filing of false affidavits be enhanced to minimum 2 years imprisonment and such an offence must also be made a ground for disqualification. Accordingly, in all such cases trails must be conducted on a day-to-day basis so as to ensure the necessary conviction that precedes disqualification.
2018: Public Interest Foundation v UOI
September 25th 2018, the Court delivered its judgement in the Electoral Disqualification case. The Court had to decide if persons ought to be disqualified from membership in legislative bodies when criminal charges are framed against them. Currently Section 8 of the Representation of Peoples Act only disqualifies persons when they are convicted of criminal charges.
The five-judge Bench unanimously decided that it cannot disqualify candidates, against whom criminal charges have been framed, from contesting elections. The Bench cited respect for the seperation of powers. It recognized that it cannot introduce new rules regarding the disqualification of electoral candidates.
The Bench asked Parliament to make a law that prevents candidates accused of serious crimes from entering politics. The Bench suggested that such laws are necessary to ensure that voters can make informed choices about whom they choose to elect. The Bench concluded that informed choice is a cornerstone of a 'strong and pure' democracy.
2020: Rambabu Singh Thakur v Sunil Arora
On February 13th 2020, a 2 judge Bench comprising RF Nariman and SR Bhat JJ delivered a judgment in the contempt petition arising out of the Electoral Disqualification case (Public Interest Foundation). Various litigants, including BJP spokesperson Ashwini Kumar Upadhyay, had filed contempt petitions against the Election Commission of India for not monitoring whether political parties were complying with the directions issued in the 2018 judgment in Public Interest Foundation.
The Bench re-iterated the Court's 2018 directions and directed the Election Commission to report to the Supreme Court any non-compliance by political parties.
The Court issued the following directions:
1. Candidates must fill up forms containing all particulars
2. In said forms, criminal antecedents to be stated in bold
3  Candidates must inform the concerned political party of pending criminal cases against them
4. Concerned political party to put up such criminal antecedents of candidates on party website.
5 . Wide publicity by both candidates and parties in press and media of the criminal antecedents. Wide publication meaning at least thrice after filing of nominations