Analysis
Gogoi's Last Hurrah
DESK BRIEF: In his final week before he retires on November 17th, Chief Justice Gogoi will deliver some of his most pivotal judgments.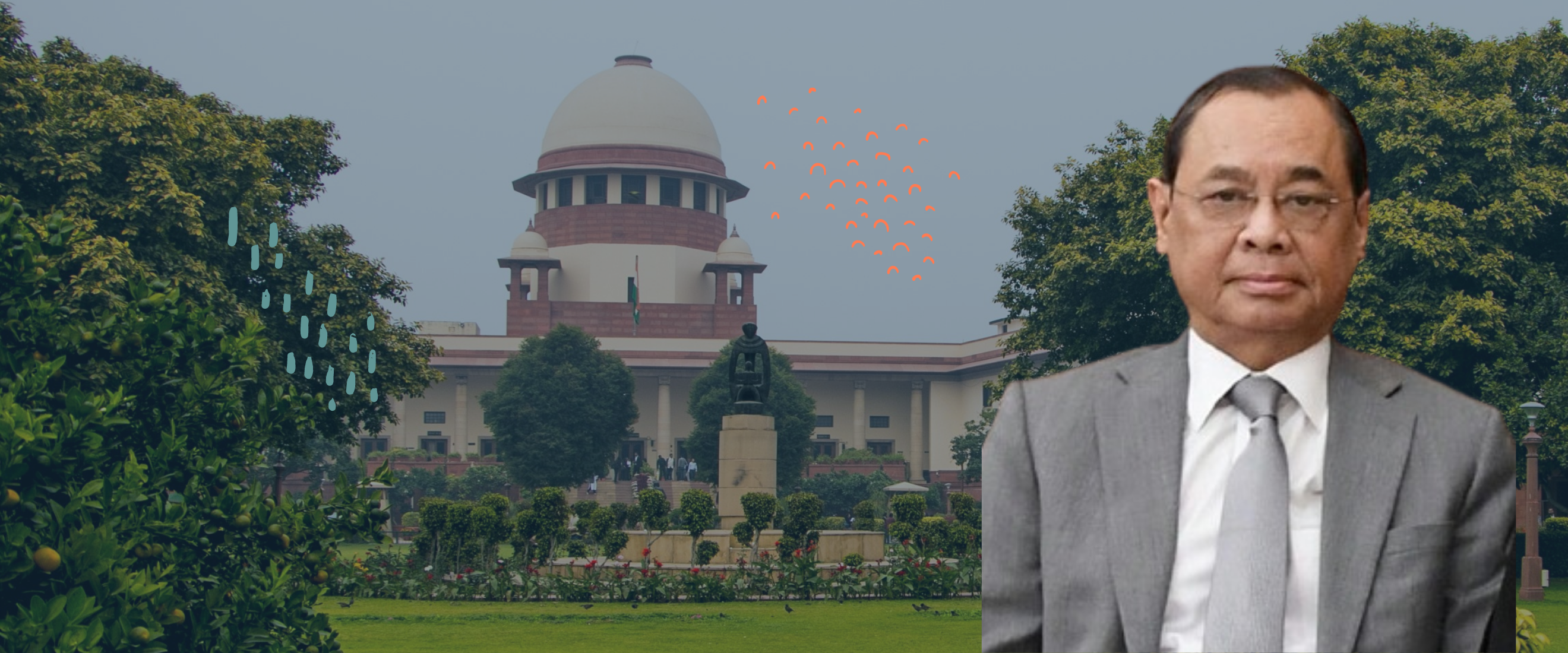 Before he retires on November 17th, CJI Ranjan Gogoi is expected to deliver judgments in five key cases. Much like his predecessor, CJI Gogoi will deliver some of his most pivotal judgments during his final week at the helm.
This morning, in about an hour, his Bench will deliver the judgment in the Ayodhya Title Dispute. In 2010, the Allahabad High Court divided the disputed property equally among Shri Ram Virajman, the Nirmohi Akhara (an ascetic Hindu sect) and the U.P. Sunni Waqf Board. Each of the parties immediately appealed the judgment. Nearly a decade later, the Supreme Court will finally decide whether or not to overturn the 2010 status quo.
Of course, the Supreme Court's judgment in Ayodhya may not be final. It could always be subject to future review, just as last year's Rafale and Sabarimala judgments are. In Rafale, the Court must decide whether to modify its 2018 judgment, wherein it ruled against ordering a court monitored investigation of the Rafale deal. The deal entails the Union's purchase of 36 French fighter jets. Meanwhile, in Sabarimala, the Court will rule on whether to admit the review petitions challenging its 2018 judgment. Last year, it held that the Sabarimala temple's practice of excluding women in a 'menstruating age' is unconstitutional.
Then there is the matter wherein the Court itself is a party. CJI Gogoi's Bench is deciding the extent to which the Supreme Court is subject to RTI requests. For the last decade, the Court has avoided adhering to the Central Information Commission orders under the Right to Information Act, 2005. The orders direct it to disclose details regarding judicial appointments, which the Court fears may curtail its independence.
Finally, the Court will pronounce a judgment that may have far reaching implications for the Parliament. In 2017, the Lok Sabha passed legislation pertaining to tribunals as a 'money bill', to avoid the scrutiny of the Rajya Sabha. The Aadhaar Act, 2016 was likewise passed in this manner. The question before the Court is whether the 2017 legislation truly meets the requirements of a money bill. Further, is the Speaker of the House, who certifies money bills, subject to judicial scrutiny?
In CJI Gogoi's final week, the Court may reshape the political, judicial and legislative landscape for years to come. It all kicks off with the Ayodhya judgment, which he will pronounce this morning.
Follow our in-depth coverage: @scobserver on Twitter and scobserver.in.
Best,
SC Observer Desk
(This post is extracted from our weekly newsletter, the Desk Brief. Subscribe to receive these in your inbox.)