Court Data
Justice Krishna Murari: Rate of Judgement Authorship
Justice Krishna Murari retired on July 8th, 2023 with an overall authorship rate of 21%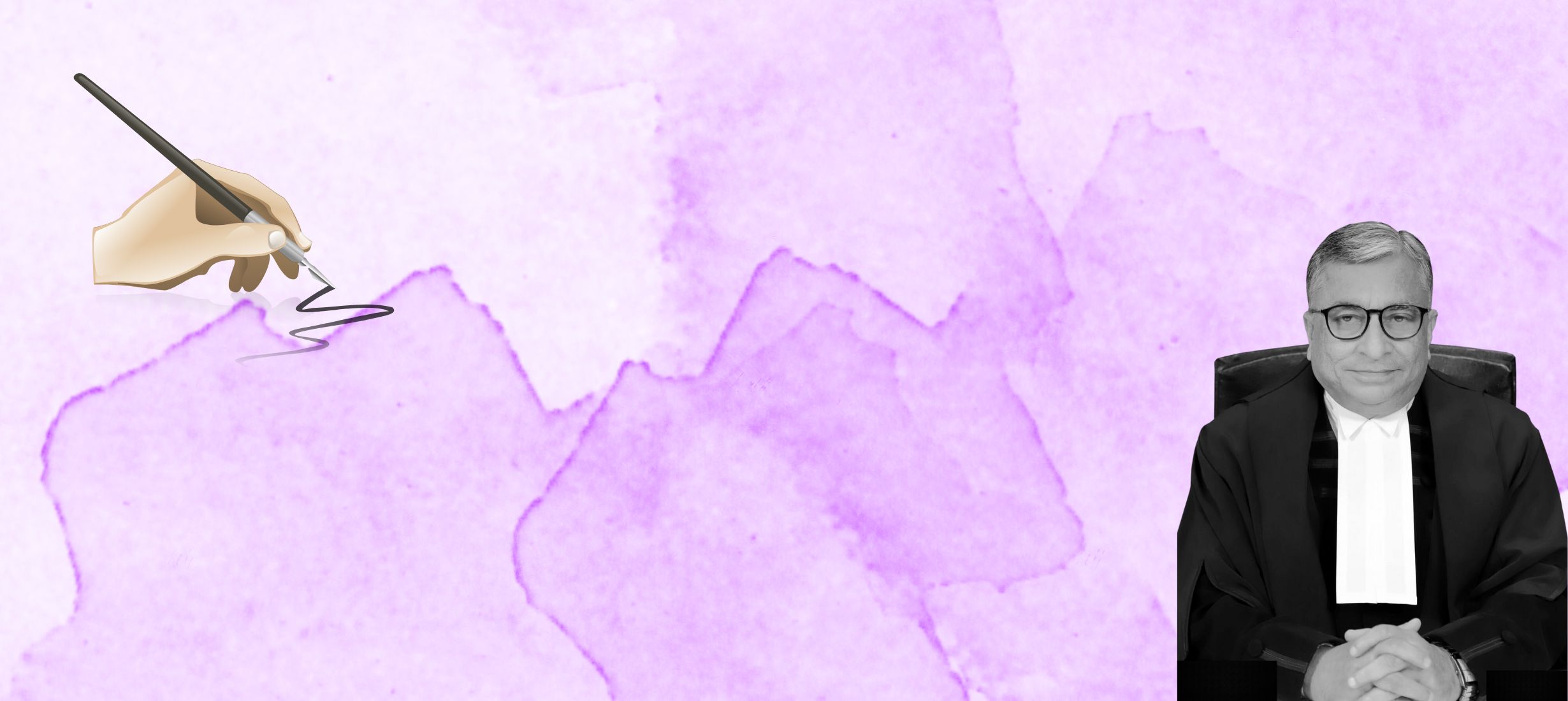 Justice Krishna Murari retired on July 8th, 2023. He served a tenure of 3.75 years at the Supreme Court. With his retirement, the strength of the Supreme Court is now at 30 judges. 
In Figure 1, the 'x'-axis represents three values
Judgements (Yellow bar)

Benches (Dark blue bar)

Authorship Rate (Light blue bar)
The authorship rate tells us the number of judgements he wrote from the benches he was a part of. The authorship rate is calculated by dividing total judgements by the bench activity. 
The number of judgements Justice Murari wrote in the benches he was part of increased as each year passed. In 2019, he authored judgements in 13% of the benches he was a part of. He was appointed towards the end of the year in September, which explains a notably smaller percentage of judgment authorship. 
In 2020, Justice Murari authored 8 judgements out of 49 benches—a  rate of 16.3%. His bench activity increased this year from hearing 23 cases in 2019 to 49 cases in 2020 . In 2021, his authorship and bench activity remained consistent with 2020. 
Justice Murari had the highest bench activity in 2022. He was a part of 127 Benches and authored 22 judgements—an authorship rate of 17.3%. 
In 2023, Justice Murari authored 23 judgements—the highest number of judgements in any year. He was a part of 61 benches. His authorship rate peaked at 37.7% in 2023, despite retiring 6 months into the year. 
The overall authorship rate during his whole tenure amounts to 21%.