Analysis
Justice Navin Sinha Retires on August 18th: His Tenure in Numbers
Taking a look at Justice Navin Sinha's Supreme Court tenure, spanning 4 years and 6 months, and 126 judgments.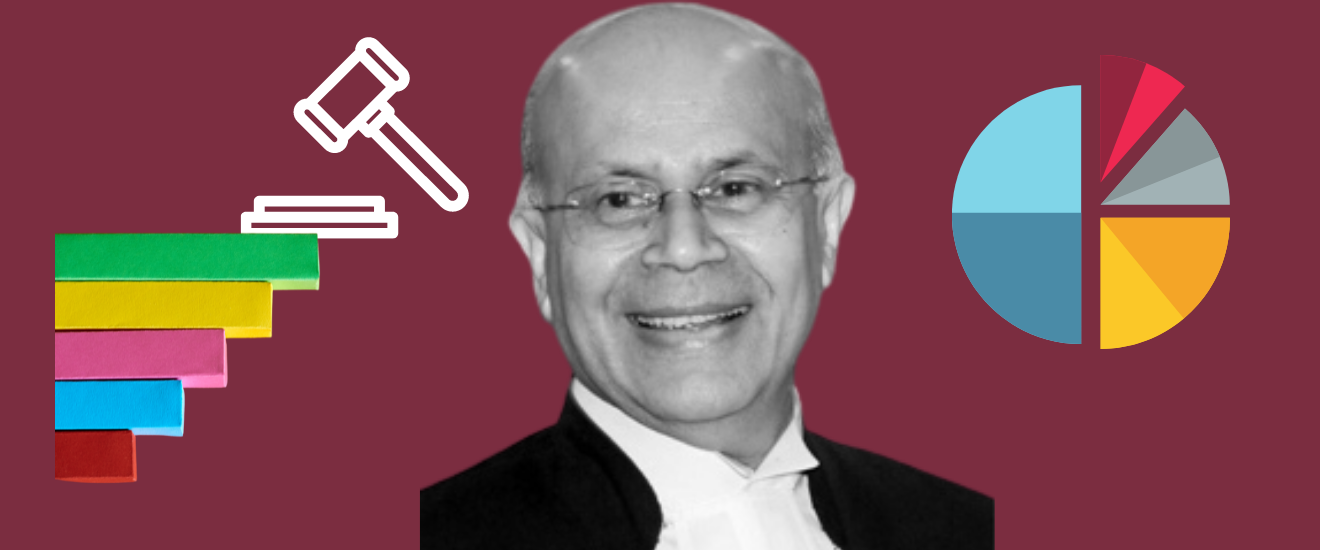 Justice Navin Sinha retired on August 18th 2021. Sinha J studied law at Delhi University, after which he practiced before the courts in Patna. 23 years into his legal career, in 2004, he was elevated as a judge of the Patna High Court. On February 17th 2017, he was sworn in as a judge of the Supreme Court. He retired after 4 years and 6 months.
Sinha J's tenure is one of the shorter ones among the sitting judges at the Court: the average tenure of sitting judges is 5.4 years.
Sinha J wrote 126 judgments during his time at the Supreme Court. This places his average rate of judgments per year at around 31.5 - slightly higher than the average rate of judgments which is 26.31 per year.
Most of Sinha J's judgments were on criminal matters (approximately 31%). He also handled service matters (9%), property matters (5%) and civil matters (5%).
While he did argue criminal, service and civil cases as a lawyer, he also often argued constitutional law matters. So, it is surprising that only one of his judgments significantly dealt with constitutional law. Usually, judges tend to be given cases in the field they had expertise in as a lawyer.
In his first year at the Supreme Court, Sinha J was a part of the Benches that produced 158 judgments. Of these, he authored only 27 (17%) of these judgments.
In 2019, the proportion of judgments he authored increased significantly. He wrote 44 out of 133 (33%) judgments, making it his busiest year. He wrote 33% of judgments in 2020 as well.
We look at Sinha J's key judgments in our next post.