Analysis
Monthly Review: April 2021
The Court initiated a suo moto case on COVID National Policy. CJI Ramana took office from CJI Bobde. Rohingyas were denied interim relief.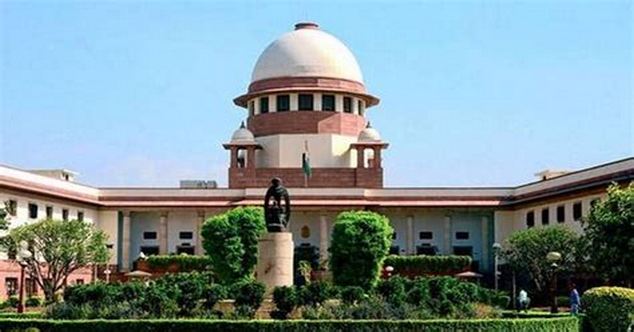 April continued to remain a busy month for the Court. Besides taking suo moto cognisance of the Covid situation, orders were pronounced on Rohingya refugees among other matters. A new Chief Justice, N.V. Ramana was sworn in as Bobde retired, and J Shantanagoudar passed away.
At Supreme Court Observer, we also published posts on judgments regarding disability rights and indirect discrimination. We began tracking a challenge to the Blood Donation Guidelines. We also published two Court Data posts.
Court Takes up Covid National Policy Suo Moto
One of the Court's most popular hearings this month was the suo moto case on a national plan for Covid-19. Initiated by CJI Bobde on April 22nd, a day before his retirement, the matter was adjourned due to various factors and taken up by a bench with J Chandrachud. He has headed benches with different judges while hearing the case. The Court has conducted these hearings in a 'complementary' role to the High Courts. They aim to exercise what J Chandrachud termed a 'bounded-deliberative' approach.
The Court heard on the plan to ensure the supply of oxygen to all States and the basis for allocation.  It also heard on the supply of essential drugs. They questioned the Union on its policy of vaccine administration and pricing, including differential pricing for States and exploring compulsory licensing provisions. The case continues to get heard during the Court's vacation.
Rohingya Refugees Denied Interim Relief; Quashing of FIRs to be Done Sparingly
Image: Rohingya refugees fleeing Myanmar. Source: Iran Daily.
On April 8th, the Court denied interim relief against deportation for Rohingya refugees. It was reported that around 170 of these refugees were detained in Jammu. However, the Court held that right against deportation was available only to Indian citizens. Due to the Central government's national security and law and order concerns, the request to release the refugees was denied.
In Neeharika Infrastructure v.State of Maharashtra, the Supreme Court held that quashing of FIRs under s 482 CrPC should be a power that is exercised sparingly. If a Court orders that no coercive steps can be taken against an accused, then there must be good reason for the same.
Tracked and Explained: Blood Donation, Disability Rights and Indirect Discrimination
In April, we began to track the Blood Donation Guidelines case. Santa Khurai challenged the guidelines preventing donation by transgender persons, men who have sex with men and female sex workers. They argue that this is discriminatory and unscientific.
We also reported on two judgments issued in March. Jayna Kothari, Senior Advocate at the Karnataka High Court and Supreme Court, analysed the Vikash Kumar v UPSC judgment. This case reiterated that disability is a social barrier rather than a medical one. The concept of 'reasonable accommodation' requires all establishments, public and private, to provide for the needs of people with disabilities to a reasonable extent. This applies even to those with disabilities which are less than 40%, or not 'benchmark'.
In Lt. Col. Nitisha v Union of India, the Court laid down clear principles for indirect discrimination for the first time in Indian jurisprudence. It held that this was a tool to combat systemic discrimination. The Court struck down the army's criteria for promotion on the basis that it indirectly discriminated on the basis of gender.
Court Data
We also published two Court Data posts. In the first, we look at the trend of the appointment of judges in the past decade. Sixty-three Supreme Court judges have been appointed since 2010. Two Chief Justices in that time have had no appointments in their tenure: Justices Bobde and Dattu.
We also looked at the average tenure of a Chief Justice, which is 1.3 years. CJI Y.V. Chandrachud had the longest tenure with 7.3 years and CJI KN Singh the shortest with just 17 days.
CJI NV Ramana Succeeds CJI Bobde; J Shantanagoudar Passes Away
After eight years on the bench, with 17 months as Chief Justice, CJI Bobde retired on April 23rd. He authored 68 judgments, many on criminal law. His most notable judgments include those on the Right to Privacy and the Ayodhya title dispute, besides some important orders towards the very end of his tenure on Rohingya refugees, electoral bonds, and High Court judge appointments. We have also looked at the Supreme Court during his tenure as Chief Justice.
On April 24th, CJI N.V. Ramana took over as the 48th Chief Justice. We have looked at his term on the bench till now. As he was sworn in, the Supreme Court had returned to limited functioning on urgent cases. The second wave of the pandemic had affected almost 50% of staff at the Court.
J Shantanagoudar passed away on April 24th. His tenure was unfortunately cut short at four years, having written 136 judgments. His opinions (covered here) expanded consumer rights, and human rights under the criminal justice system. He had also dissented on the three judge bench with Arun Mishra in the Land Acquisition case.