Analysis
The SC's Top Cases 2021: Threats of Surveillance, Sedition and Dead Laws
The Supreme Court addressed a plethora of possible threats to the freedom of speech and expression of the press this year.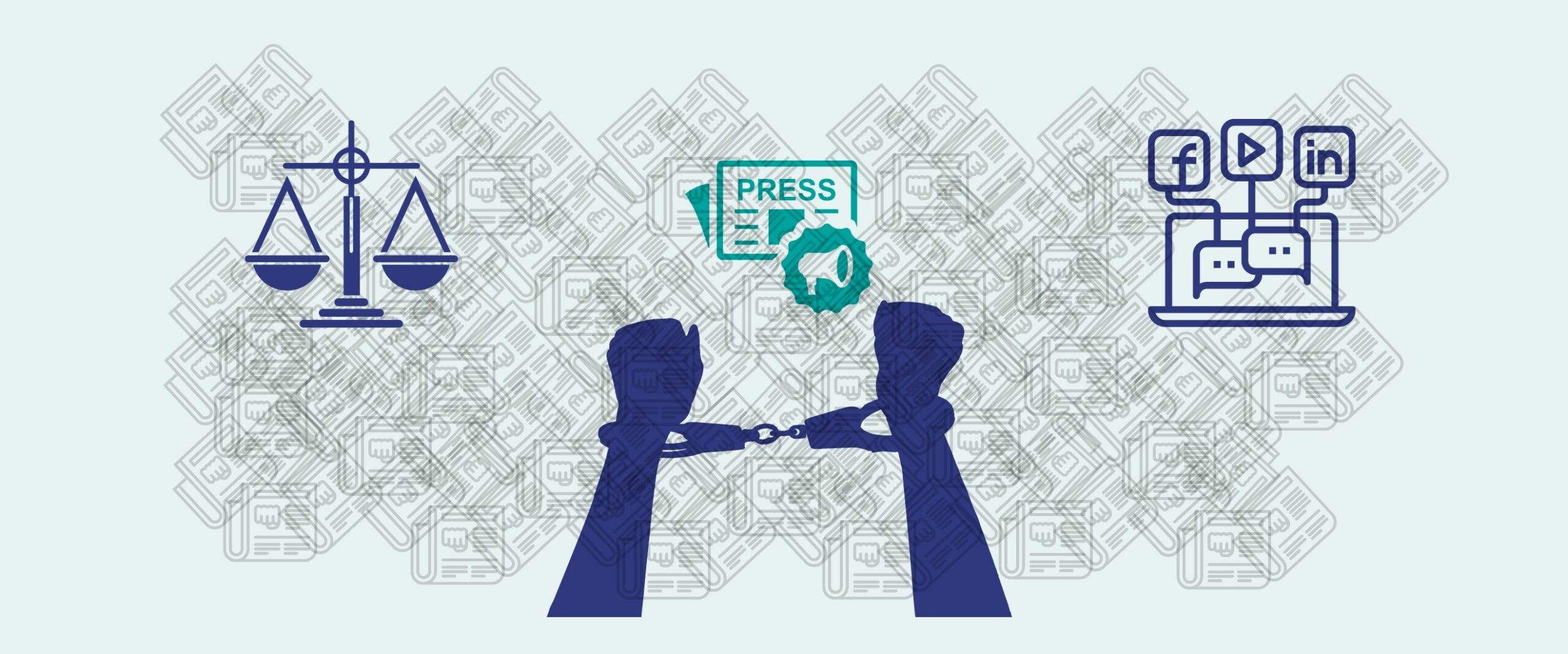 The Supreme Court (SC) has dealt with the freedom of speech and expression of the press on numerous occasions this year. 
In August, the Wire published a report alleging that traces of the Pegasus spyware were found on the devices of at least 40 journalists. The Israeli group NSO, which designed the surveillance software, claimed that they only sell the spyware to governments. Several petitions have been filed in the SC by journalists, lawyers, politicians and activists seeking a judicial probe into whether the Union government used Pegasus and whether due process for surveillance was followed to do so. They argue that illegal surveillance has a chilling effect on the freedom of speech and expression. The Court set up a technical committee to investigate the allegations on October 27th. 
Additionally, digital media has seen hurdles placed in its path. The new IT Rules laid down guidelines for digital intermediaries such as Facebook, making them legally responsible for 'objectionable' content posted on their platform. These rules were criticised for censoring the press and three High Court's have stayed their application. The government petitioned the Supreme Court to transfer challenges to the IT Rules to itself, and to stay the ongoing HC proceedings. On July 9th, the Court refused to stay the HC proceedings. The transfer petition remains pending. 
Section 66A of the Information Technology Act, 2000, continued to be used by police officers to penalise internet users for sending 'false and offensive messages' even after it was declared unconstitutional in Shreya Singhal (2015). The continued use of this 'dead law' was brought to the Court's attention in April 2021. Justices R.F. Nariman and S.K. Kaul ordered that copies of the judgment in Shreya Singhal be distributed to all HCs, District Courts and Chief Secretaries to spread awareness among police personnel.
In June, the SC, while quashing sedition charges against the late journalist Vinod Dua, stated that journalists were entitled to protection from sedition charges. The SC has decided to hear challenges to the constitutionality of sedition, though the case has not been heard since mid-July.