Court Data
The Average Tenure of a CJI is 1.5 Years
We examine the tenures of the 47 CJIs since 1950 and compare it with other common law jurisdictions.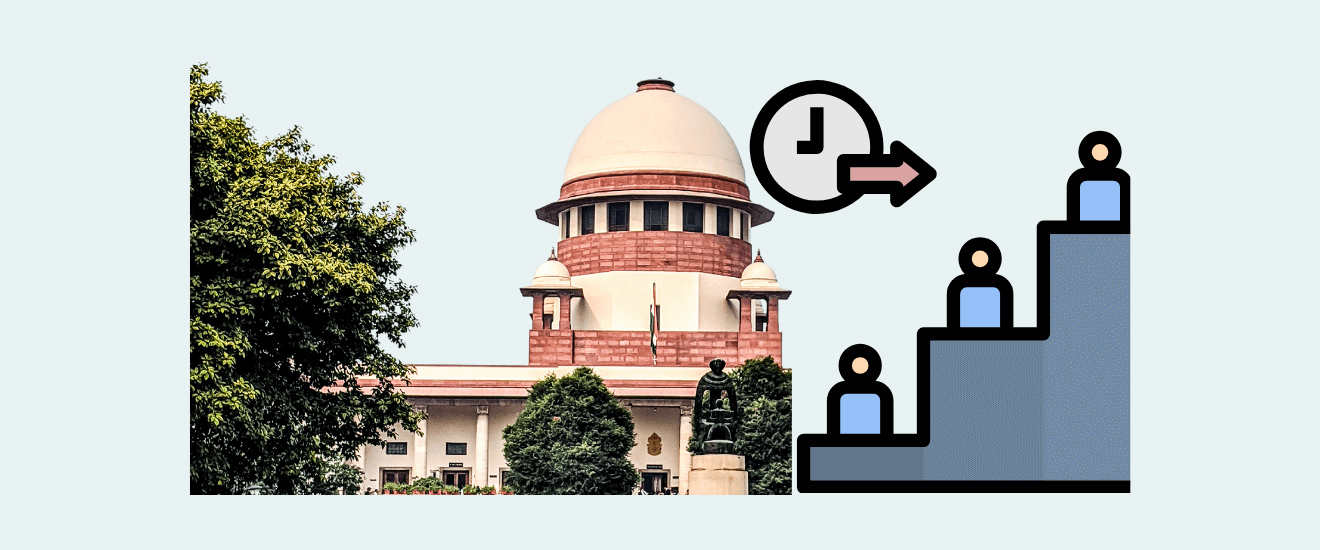 Article 124 of the Constitution of India, 1950 caps the age of retirement for Supreme Court judges at age 65. So, each Chief Justice's tenure begins from the date of his/her elevation to the date of his/her retirement. As a result, the tenure of each CJI is predicated upon their age at the time of their appointment to the Supreme Court, their rank in seniority and their date of elevation as the Chief Justice.
In this post, we examine the tenures served by each of the 47 Chief Justices of India since 1950. And compare it with other common law jurisdictions.
As demonstrated in the above figure, the average tenure across all CJIs is 1.5 years (18.1 months). Justice K.N Singh, the 22nd Chief Justice, served as the Chief Justice for a record 17 days before yielding the seat to Justice M.H Kania. On the other hand, Justice Y.V Chandrachud holds the record for serving the longest, with 7.3 years (88.63 months). The outcoming CJI Bobde fares slightly below-average with 1.4 years (17.17 months). Similarly, the incoming Justice Ramana has a below-average tenure of 1.3 years (16 months).
When we look at other common law countries, we see a different system. In the United States of America, the Chief Justice has a life tenure. This means that the Chief Justice can serve until he/she is impeached. The American Constitution grants the President of the United States the power to appoint the Chief Justice, with the advice and consent of the United State Senate. The impeachment procedure of a United States Chief Justice was unsuccessfully initiated only once, in 1805 with Justice Samuel Chase.
In the United Kingdom, the equivalent of a Chief Justice is the Lord Chief Justice of England and Wales. The Judicial Appointments Commission appoints the Lord Chief Justice through a special panel. They are appointed from the Appeal Court Judges or from the Supreme Court. The tenure for the Lord Chief Justice is life, with a mandatory retirement age of 75: 10 years more than the Indian counterpart.
In comparison to this, Indian Chief Justices serve significantly shorter terms. The longest term served by a US Supreme Court Chief Justice was 34 years, by John Marshall (1755–1835) as opposed to Justice Y.V Chandrachud's 7.3 years. Highlighting the need for longer CJI tenure the Attorney General for India KK Venugopal argued that a minimum of three years is required to effectuate systemic change as the Chief Justice: the collegium should ensure this at the time of judicial appointments.