L.N. Rao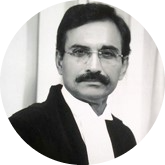 L.N. Rao
Former Judge of the Supreme Court of India
Assumed Office13th May, 2016
Retired On7th Jun, 2022
Previously
Additional Solicitor General of IndiaAugust 26th 2013 - December 18th 2014
Additional Solicitor General of IndiaAugust 2003 - May 2004
Senior Advocate of the Andhra Pradesh High CourtDecember 2000
EnrolmentJuly 29th 1982
Profile
Career as an Advocate
Justice Nageswara Rao enrolled in the Bar Council of Andhra Pradesh in 1982 and practised in the Andhra Pradesh District courts (1982-1984), Andhra Pradesh High Court (1985-1994) and the Supreme Court (1995-2016). In 2000, he was designated as a Senior Advocate by the Andhra Pradesh High Court. He served two terms as Additional Solicitor General of India (2003-2004 and 2013-2014). 
Justice Rao defended J. Jayalalitha in the Disproportionate Assets case before the Karnataka High Court. He also appeared for the state of Tamil Nadu and Christian Medical College in the NEET case before the Supreme Court.
He served on the three-member Supreme Court-appointed Mudgal Committee to conduct an independent inquiry into allegations of corruption and unfair means in the Indian Premier League cricket matches.
On May 13th 2016, he became the seventh person elevated directly from the Bar to the Supreme Court.
Post-Retirement

On September 22nd, 2022, an SC Bench led by Justices Chandrachud tasked former SC Judge L.N. Rao with amending the Constitution of Indian Olympic Association (IOA). The Bench was hearing a plea claiming the Association had 'governance issues', such as a failure to conduct elections for office bearers. 
Justice Rao proposed an amendment which states that there will be an equal number of male and female members with voting rights in the IOA. On November 10th, 2022 the Bench ordered the IOA to formally adopt the amended Constitution and held that the elections would take place as planned a month later on December 10th.
Notable Judgments
The Supreme Court banned seeking votes through appeals based on religion, race or caste in the case of Abhiram Singh v C.D. Commachen, stating  "religion, race, caste, community or language would not be allowed to play any role in the electoral process." Justice Rao was part of the majority opinion that ruled that "the Constitution forbids the state from mixing religion with politics." In the ratio of 5:3.
Justice Rao, along with Justice Dave also ruled in the case of Narendra v K.Meena that a persistent effort of the wife to constraint her husband to be separated from the family constitutes an act of 'cruelty' to grant a divorce.
Justice Rao was part of a 7-Judge Bench of the Supreme Court in Krishna Kumar Singh v State of Bihar that held that the re-promulgation of ordinances is unconstitutional. The Bench gave the verdict in this case while examining the validity of the Bihar ordinance which was re-promulgated seven times since 1989 by the state government to confer certain benefits on Sanskrit teachers. It was later allowed to expire. Though it spoke about a state ordinance, this judgment will be binding on ordinances promulgated by the president as well.