P.V. Sanjay Kumar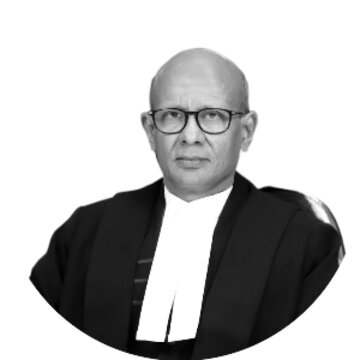 P.V. Sanjay Kumar
Sitting Judge of the Supreme Court of India
Assumed Office6th Feb, 2023
Retires On13th Aug, 2028
Previously
Chief Justice, Manipur HCFeb 14th 2021 - Feb 5th 2023
Judge, Punjab &Haryana HCOct 14th 2019 - Feb 13th 2021
Permanent Judge AP HCJan 20th 2010 - Oct 13th 2019
Additional Judge AP HCAugust 8th 2008 - January 19th 2010
Government Pleader AP HC2000 - 2003
Profile
Early Life and Education
Justice P.V. Sanjay Kumar was born in Hyderabad on August 14th, 1963. His father Mr. P. Ramachandra Reddy was also well recognised in the legal profession as the Advocate General of Andhra Pradesh from 1969 to 1982. 
He graduated with a degree in law from Delhi University in 1988 and enrolled the same year. Prior to this, he received his degree in Commerce from Nizam College, Hyderabad. 
Career as an Advocate
After initially working in his fathers offices, Justice Kumar served as a government pleader for three years from 2000 to 2003. 
Career as a Judge
On August 8th, 2008, Justice Kumar was elevated as an additional Judge of the Andhra Pradesh High Court (and later, the Telangana HC after the State was bifurcated). He was the second senior-most Judge at the HC before he was transferred to the Punjab & Haryana HC in October 2019. 
The Telangana Advocates Association protested and condemned the transfer as he was on track to become Chief Justice of the Telangana HC. However, the protests were unsuccessful and Justice Kumar served at the Punjab & Haryana HC until he became the Chief Justice of the Manipur HC in February 2021.