Sandeep Mehta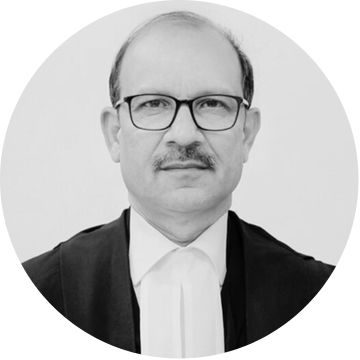 Sandeep Mehta
Sitting Judge of the Supreme Court of India
Assumed Office9th Nov, 2023
Retires On10th Jan, 2028
Previously
Chief Justice of Rajasthan High CourtFebruary 15th 2023 - November 8th 2023
Permanent Judge of Rajasthan High CourtFebruary 6th 2013-February 14th 2023
Additional Judge of Rajasthan High CourtMay 30th 2011 - February 5th 2013
Profile
Early Life and Education
Justice Sandeep Mehta was born on 11 January 1963. He graduated with a BSc and LLB degree.
Career as an Advocate
Justice Sandeep Mehta enrolled as an advocate at the Bar Council of Rajasthan on 8th August 1986. He practised at the trial Court and the High Court and mainly dealt with criminal and constitutional matters. 
He was also a Counsel for the Commission in three Judicial Enquiry Commissions headed by retired as well as sitting judges of the Rajasthan High Court. He was a member of the Bar Council of Rajasthan from 2003 to 2009 and was its Vice Chairman from 2004 to 2005. He became the Chairman of the Bar Council in 2010.
Career as a Judge
On 30 May 2011, Justice Mehta was appointed as an Additional Judge of the Rajasthan High Court. Almost two years later, on 6 January 2013, he became a Permanent Judge of the High Court. On 15 February 2023, he was transferred to the Gauhati High Court as the Chief Justice.
On 6 November 2023, the Supreme Court Collegium recommended Justice Mehta to be elevated as a judge of the Supreme Court. The Collegium took into consideration the fact that there was no representation from the Rajasthan High Court (Justice Mehta's parent High Court). The last Judge from the Rajasthan High Court was Justice Ajay Rastogi who retired in June 2023. He took oath as a Supreme Court judge on 9 November 2023. 
Notable Judgments
In All Assam Transgender Association v The State of Assam (2023), a Division Bench comprising Chief Justice Mehta and Justice Devashis Barauh directed the Assam government to constitute an Office of the Transgender Welfare Board to address and resolve issues faced by transgender persons in the state.
In Mohan Lal v State (2022), a person was convicted by the trial Court in a dowry death case. The accused appealed the decision before the Rajasthan High Court citing that he had mental ailments. A Division Bench of the Rajasthan High Court consisting of Justices Mehta and Sameer Jain overturned the trial Court's decision. They concluded that the conviction by the trial Court was unjustified as it was not based on the evidence of medical experts and prescriptions. 
In Dinesh Suthar v State of Rajasthan (2019), a man had filed a habeas corpus petition for his wife who was from a different community. The wife was threatened and harassed by members of her community for being with the petitioner. Justices Mehta and Abhay Chaturvedi allowed the petitioner to stay with his wife. The Bench also directed the police authorities to accompany the petitioner, his wife, and the family till they reach the matrimonial home.