Ajay Rastogi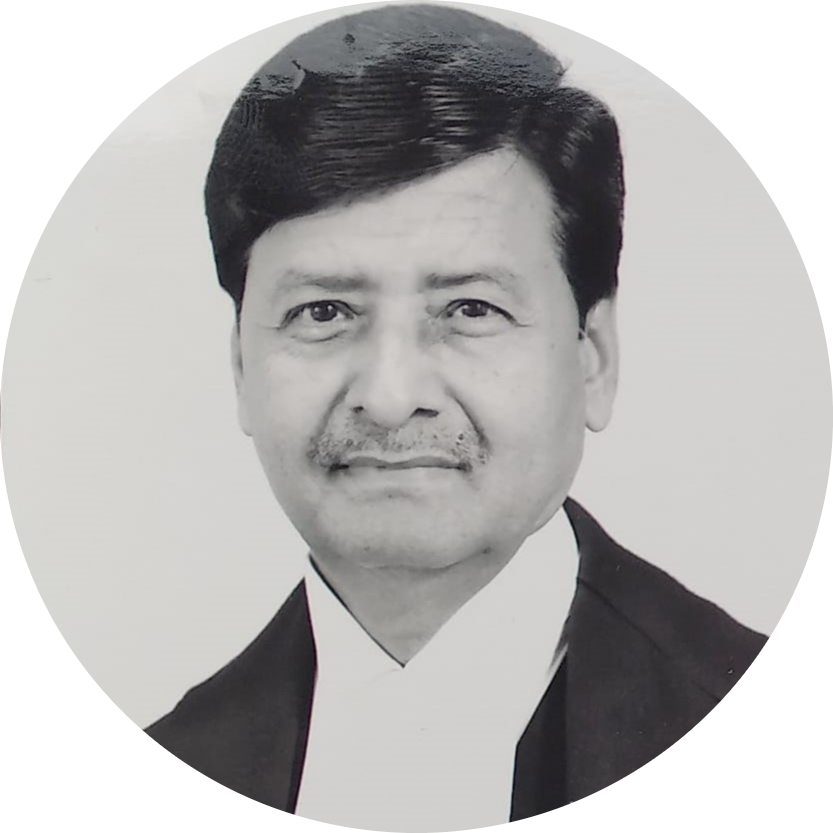 Ajay Rastogi
Former Judge of the Supreme Court of India
Assumed Office2nd Nov, 2018
Retired On17th Jun, 2023
Previously
Chief Justice of the Tripura High CourtMarch 1st 2018 - 1st November 2018
Acting Chief Justice of the Rajasthan High CourtApril 14th 2016 - May 13th 2016
Permanent Judge of the Rajasthan High CourtMay 29th 2006 - April 13th 2016
Additional Judge of the Rajasthan High CourtSeptember 2nd 2004 - May 28th 2006
Advocate, Rajasthan High CourtMarch 1982 - September 1st 2004
Profile
Career as an Advocate
Justice Ajay Rastogi enrolled as an advocate in March 1982 and began his practice in the Rajasthan High Court. His father, Harish Chandra Rastogi, practiced in the Rajasthan HC as well and specialised in arguing Civil matters. Justice Rastogi specialised in Constitutional, Service, and Labour matters. From 1990, he served as Standing Counsel for the Rajasthan HC. Between 1999 and 2000 he served as the President of the Rajasthan High Court Bar Association.
Career as a Judge
Justice Rastogi was appointed as a Judge of the Rajasthan High Court on September 2nd, 2004. On October 14th, 2013 he was appointed as the Executive Chairman of the State Legal Services Authority (SLSA) in Rajasthan. He held the role for three years, until October 18th, 2016. The SLSA won the National Award from the National Legal Services Authority in three straight years under his stewardship.
In 2016 Justice Rastogi served as the Acting Chief Justice of the Rajasthan HC for a month between April 14th and May 13th. He was elevated as the Chief Justice of the Tripura HC on March 1st, 2018.
On November 2nd, 2018 he was elevated to the Supreme Court. Justice Rastogi is set to retire on June 17th, 2023. In June 2020 he created a stir along with Justices D.Y. Chandrachud and Hemant Gupta when they did not bring any paper files into the courtroom and chose to hear matters and take notes entirely on their laptops.
Tenure at the Supreme Court in Numbers
Figure 1 shows that Justice Rastogi has sat on 506 Benches and has authored 158 Judgments during his tenure
Figure 2 shows Justice Rastogi's focus on Service (18%) matters made the journey from his career as an advocate to his tenure as an SC Judge. Criminal (20%) matters however, form the largest chunk of his authored Judgments. 
Notable Judgments
In Union Of India v Lt. Cdr Annie Nagaraja (2020), 17 women officers of the Indian Navy filed a petition seeking Permanent Commission in the Indian Navy. They claimed that they were not granted Permanent Commission after serving for 14 years. The Ministry of Defence responded stating that women are eligible to get a permanent commission according to a letter they issued in 2008. However, this was only applicable to women who joined the armed forces after 2008. The Supreme Court Bench comprising Justices D.Y. Chandrachud and Ajay Rastogi held that the policy was discriminatory as it bars women who were serving before 2008 from applying for permanent commission. The Bench ruled that all women serving in the Indian Navy would be eligible for permanent commission. 
In the case of Rachna v Union of India (2021), a 3-judge bench comprising Justices A.M. Khanwilkar, Indu Malhotra, and Ajay Rastogi refused a plea seeking another chance for the petitioners to appear for the UPSC Civil Services exam. The upper age limit for candidates of the UPSC exam is 32. This limit was not relaxed during the COVID-19 pandemic so a group of UPSC aspirants who had crossed the age limit approached the Court, requesting that the age limit be relaxed. Justice Rastogi authored the Judgment and stated that the Court cannot frame public policy and extend the upper age limit of examination.
In Maniben Maganbhai Bhariya v District Development Officer Dahod (2022), a 2-Judge Bench comprising Justices Ajay Rastogi and Abhay S. Oka held that Anganwadi workers are entitled to gratuity under the Payment of Gratuity Act, 1972. Justice Ajay Rastogi authored a concurring Judgment that widened the scope of the Act. He stated that the Act is a social welfare legislation and should be interpreted liberally to give it a wider application, especially for the unorganised sector.